Video Reports
Aghosh UK, Alkhidmat Foundation raise funds for the victims of quake-hit Türkiye and Syria
BIRMINGHAM – UK-based Aghosh relief organization along with Alkhidmat Foundation Pakistan raised £370,000 in charity during dinners held in Manchester, Bradford, London, Milton Keynes and Birmingham for Türkiye-Syria earthquakes victims.
"Aghosh UK decided to build an orphanage in Gaziantep for 250 orphans," said Adeel Riaz , who is a chairman of Aghosh UK.
Abdus Shakoor, vice-president Alkhidmat Foundation Pakistan; Abid Hussain, Executive Director of Aghosh UK Seyfi Onur, Consul General Türkiye, Manchester; Kristiane Backer, journalist; Afzal Khan, Shadow Minister UK; Asif Luqman Qazi, Muhammad Yasin MP, Mrs Daine Hawkins JP LLB, the Lord-Lieutenant of Greater Manchester and others who participated in the events for fund raising, who said: "it is our duty to help needy people in this situation."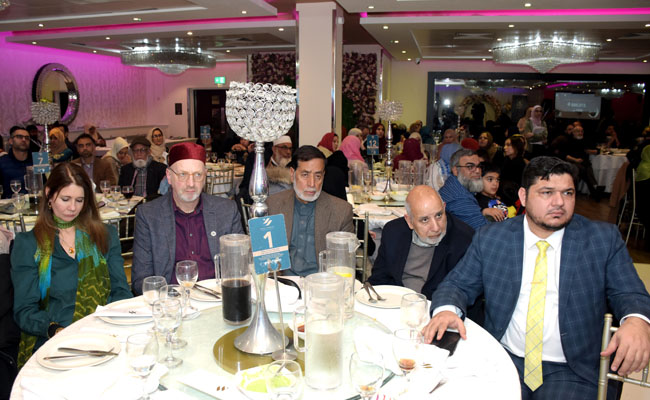 Shakoor led a delegation of Alkhidmat Foundation Pakistan, South Asia's prominent relief and aid organization, to visit earthquakes-affected areas of Türkiye and Syria.
He said volunteers of Alkhidmat Foundation carried out search and rescue operation besides carrying out relief activities.
"The situation is far worse in Syria… the people had no equipment to carry on search and rescue operations and no equipment and medicines for injured people in the hospital," Shakoor said, adding Alkhidmat Foundation decided to provide equipment for the hospital.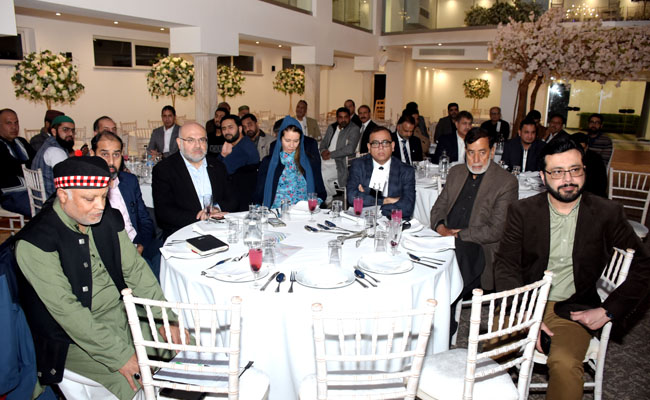 He said Alkhidmat Foundation will launch mobile kitchen will move from village to village of quake-hit areas in Turkiye.
Adeel Riaz, chairman Aghosh UK, said his organization and Alkhidmat Foundation Pakistan trained 60,000 volunteers who have done tremendous work during unprecedented floods in Pakistan last year.
Millions of people are beneficiaries of these relief activities, he added.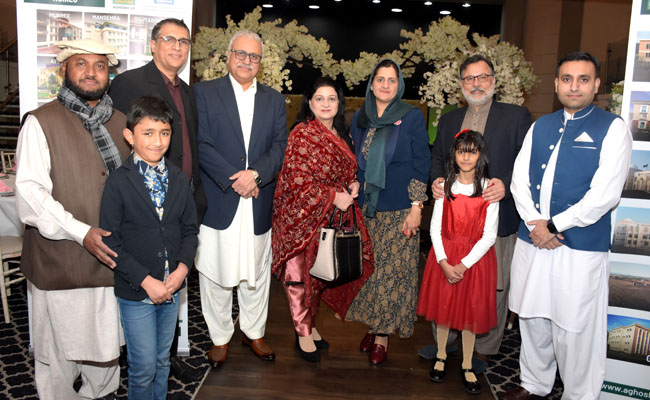 "Aghosh UK and Alkhidmat are looking after 22,000 orphans in Pakistan including Syrian orphans. Now, we have decided to take care of all orphans of flood affected areas," Riaz said, seeking widespread support to achieve the targets.
During the fund-raising events, a cricket bat signed by Pakistani players was auctioned at the dinners. Pakistan has one of the best cricketers in the world.
Co-Founders of Aghosh UK including Dr Riaz Ahmed and Fahim Kayani appreciated entire Aghosh UK team of Farid Lodhi, vice Chairman Aghosh UK; Abid Hussain, executive director Aghosh UK; Saleem Awan, coordinator South Zone; Ahsen Chaudhary, media coordinator Aghosh UK; Haji Nazir, Aurangzeb Iqbal, Asghar Hussain Ch former president MKPKWA, Dr Muhammed Hanif, secretary Central Mosque Birmingham; Habib ullah OBE JP Chairman Masjid e Bilal Manchester, Malik Qasim Awan Chairman Jamia Mosque Wolverton Milton Keynes , for playing vital role to make these events successful.