UK
Mrs Sadaf Abbas lauds APWA efforts to empower women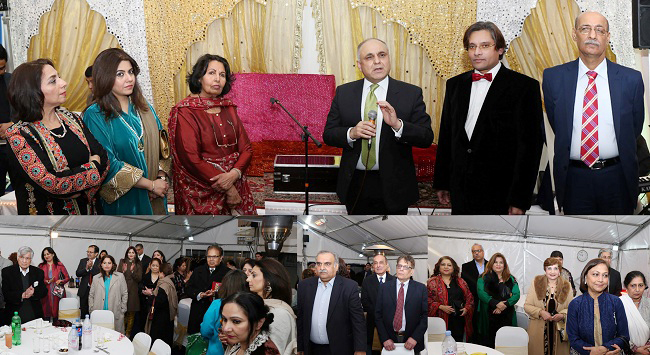 APWA 68TH Anniversary Dinner at the High Commission


Mrs Sadaf Abbas lauds APWA efforts to empower women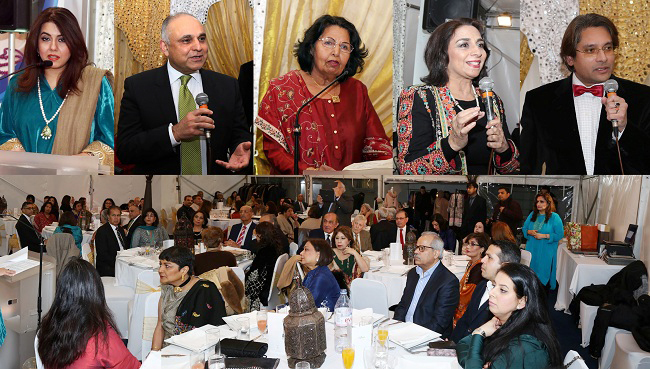 Mrs Sadaf Abbas, UK, lauded the dedicated services of All Pakistan Women Association (APWA), for empowering the most important segment of our society–the Pakistani women. Begum High Commissioner, Mrs Sadaf Abbas, who is also the Patron of UK APWA, was speaking at the 68th Annual Dinner of the organization, held at the Pakistan High Commission, London on 26 February 2017. She paid rich tributes to the APWA Founder, Begum Ra'ana Liaquat Ali Khan, adding that her vision has motivated the Pakistani women to realise their potential and contribute positively to the society. Referring to achievements of Pakistani women, she said that Pakistan has come a long way by electing women as Prime Minister, Speaker of the National Assembly and Foreign Minister of Pakistan. Begum High Commissioner also shed light on the transformation and broadening of the role of organization during the last 68 years with special focus on women's education, health and leadership role.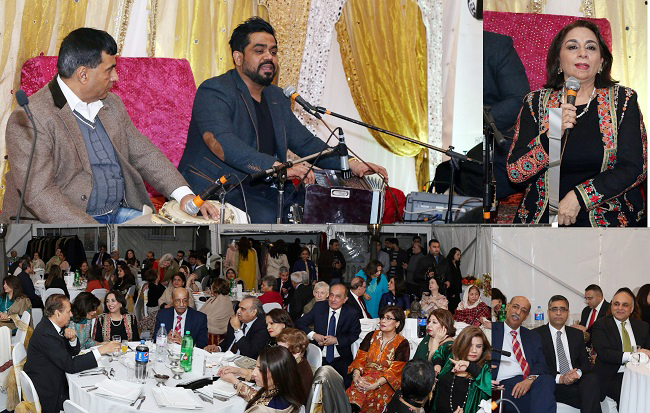 In her welcome address Mrs Nasim Khan, Chairman UK APWA gave an overview of the activities and functions of the organization, which are focused on uplift and development of women. She updated the attendees on collaboration between UK APWA and various chapters of APWA Pakistan for achievement of common goals. Mrs Nasim Khan said that APWA is not only known at the UN and UNICEF but has affiliation with several international women organizations like National Council of Britain, International Alliance of Women, etc. She said that in order to keep pace with changing times, the organization keeps organizing seminars and conferences for networking and knowledge sharing with similar organizations.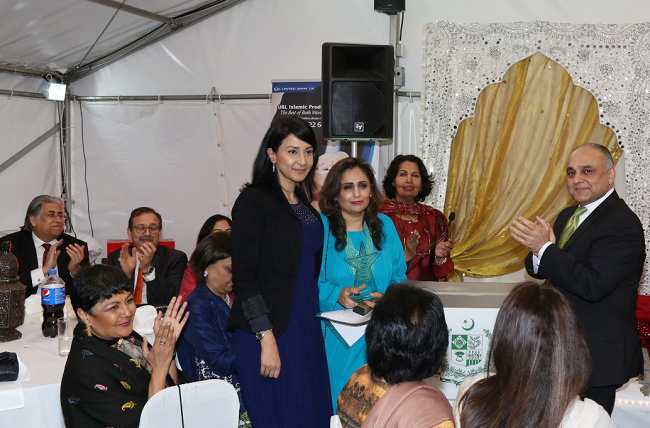 In his concluding remarks, H.E. Syed Ibne Abbas, Pakistan High Commissioner to the UK felicitated Ms. Nasim Khan on assuming the role of new Chairperson UK APWA and commended the good work of the organization, and its volunteers and supporters. He particularly appreciated efforts of APWA in uplifting the status of women in the society.


On this occasion the High Commissioner assured the attendees that Pakistan is in safe hands and the forces of darkness cannot detract the country from the course of progress and development. He reiterated that there is no space for extremists and terrorists in Pakistan.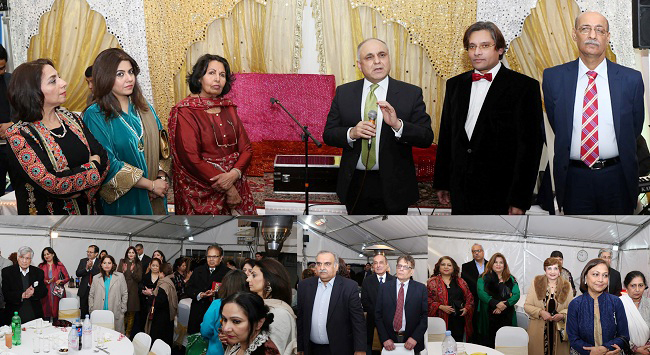 The High Commissioner invited the attendees to participate in the year-long celebrations on 70th Independence Anniversary of Pakistan and updated them on important upcoming events, for instance, Fashion Show at prestigious Lancaster House, Independence Day at Trafalgar Square and much more. "All this is being done to celebrate our successes and achievements", added the High Commissioner.
A local singer, Sohail Salamat Ali, gave a fantastic musical performance and won a thunderous applause from the audience. Broadcaster Durdana Ansari also sang a couple of songs on this occasion and amused the attendees.