UK
New toolkit created to help prevent homelessness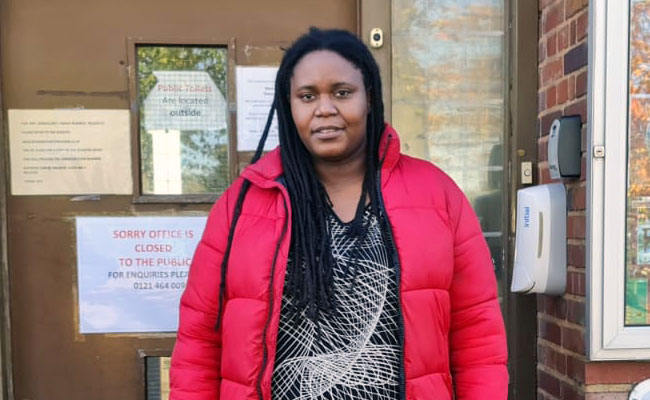 Midlands: A new toolkit has been developed to help a wide range of organisations prevent and relieve homelessness.
The toolkit has been designed to provide practical help to not only specialist organisations and their partners but also those with no direct link to tackling homelessness.
It will help them consider how they can support existing projects and programmes that provide people with a secure home, steady job and to stay safe and healthy.
The Commitment to Collaborate (C2C) to Prevent and Relieve Homelessness Toolkit has been developed by the West Midlands Combined Authority (WMCA) Homelessness Taskforce in partnership with Birmingham Voluntary Service Council (BVSC).
The toolkit comes after Andy Street, Mayor of the West Midlands joined forces with the metropolitan Mayors for Greater Manchester, and Liverpool City Region to call on the government to continue funding Housing First, a pilot scheme to help vulnerable people off the streets.
Andy Street said: "Homelessness deprives people of having a secure foundation upon which to achieve their potential.
"Ending homelessness and the exclusion that it leads to is something that benefits us all and it is something that can be achieved if we work together.
"There are many organisations who may not think they are on the front line, but actually have a part to play, whether it is through their role as an employer or service provider.
"This new toolkit will help organisations contribute to tackling this problem and I am calling on all – regardless of size and whether they have a link to homelessness or not – to explore the toolkit and commit to collaborate to prevent and relieve homelessness."
The toolkit includes information on homelessness, questions to consider, examples of actions to take and blank templates to record progress. It has been designed to work through possible changes that could be made to prevent homelessness at the earliest opportunity, even when an issue is not identified as having a link to homelessness.
The toolkit has already been used by Walsall-based housing provider whg. Fay Shanahan , whg's corporate director of operations, said: "The Toolkit really challenged us to see what else we could be doing to help prevent homelessness. We already do a huge amount to sustain tenancies and prevent homelessness, including supporting the Housing First initiative, but there's always more we can do.  This work directly supports our ambition to not evict anyone into homelessness and we are proud to be part of this.
"We've had fantastic support from WMCA in guiding us through the process and it's been a positive experience for us; I would encourage anyone to sign up for it and work through it in their organisation."
Homelessness can cover a number of scenarios and is not just about people sleeping rough; it can include people living in unsafe situations, overcrowded or unfit homes, or in temporary accommodation.
According to the charity Crisis, across Britain there are currently 160,000 homeless households including families, couples and singles. If the current trajectory of homelessness continues, the number of homeless households is expected to almost double in the next 25 years.
Official figures show that more households approaching the end of a private tenancy are finding it difficult to find somewhere new to live without assistance, which makes up 20% of accepted homelessness applications to local authorities. In the WMCA area there are currently 4,206 households in temporary accommodation and five of the seven local authorities have significantly higher rates of acceptances of statutory homelessness than the national average.
Cllr Sharon Thompson, chair of WMCA Homelessness Taskforce Members Advisory Group and Birmingham City Council cabinet member for vulnerable children and families, said: "The key word in tackling the situation is collaboration. If we are to design out homelessness, we need to address the risks leading to it at the earliest possible stage, providing those at risk of homelessness with access to good and trusted support at the right time.
"That's why we are asking all organisations to use this toolkit and help ensure the protective systems which help sustain a home, job, healthy relationships and good health are accessible to all."
The toolkit can be viewed here https://www.wmca.org.uk/who-we-are/meet-the-mayor/commitment-to-collaborate-c2c-to-prevent-and-relieve-homelessness-toolkit/