UK
Bhumi Pednekar credits mother for helping her prepare for role in Saand Ki Aankh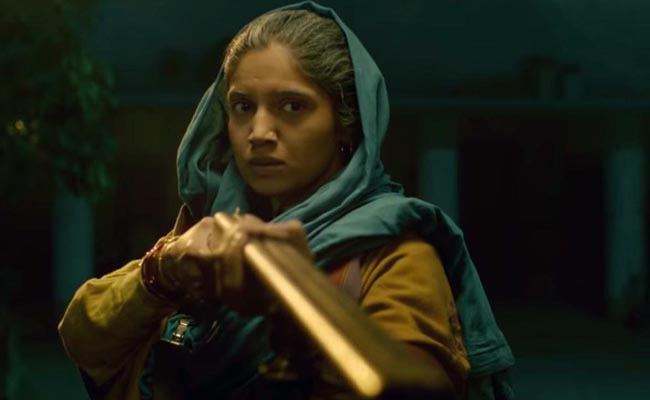 Bhumi Pednekar plays Prakashi Tomar, one of the oldest female sharpshooter's in the world 
Bhumi Pednekar plays Prakashi Tomar in upcoming film Saand Ki Aankh and has said that her mother was a huge help in preparing for her role.
She learnt Haryanvni from her mother, crediting her in making the process for her easier and called her mother her secret weapon.
In an interview Bhumi said, "I like to go as authentic as possible to make people forget that they are watching me on screen. I want them to emotionally invest in the character that I'm playing. For Saand Ki Aankh I wanted to nail the Haryanvi accent and I took my mother's help during filming and dubbing to bring out the authentic accent."
When talking about playing Prakashi, Bhumi said, "What I have done with the character of Chandro dadi is a tribute to dadi, my nani and my mom. I have picked up aspects from these fantastic women in my life to portray dadi."
Also co-starring Taapsee Pannu, Saand Ki Aankh is directed by Tushar Hiranandani and is produced by Anurag Kashyap, Reliance Entertainment and Nidhi Parmar. The film is slated to release in cinemas this week for Diwali on 25th October 2019.
Watch the song video for Aasmaa from Saand Ki Aankh here:
https://www.youtube.com/watch?v=TFL2IKGtr84