UK
Changes to garden waste collections and parks as a result of COVID-19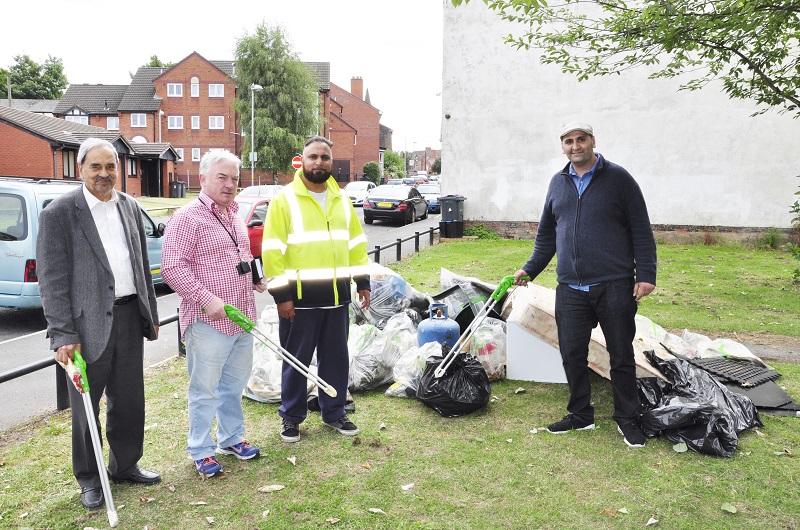 In order to maintain the most reliable waste collection services possible during the COVID-19 pandemic, a change to how the council deals with garden waste has been announced.
As a result of the council having a reduced number of regular waste crews due to their responsible observance of self-isolation guidelines, the city's 14 specialist garden waste teams are being reassigned to the collection of household waste and recycling.
Garden waste collections will continue, however.
Subscribers to the annual chargeable service are being asked to present their brown lid garden waste bins as normal, but from tomorrow (Tuesday 24 March) the waste will be mixed with regular household rubbish for disposal.
All other aspects of household collections remain unchanged, but the council is continually monitoring the impact of the coronavirus and will not hesitate to introduce further changes, but only if absolutely necessary.
Cllr John O'Shea, Cabinet Member for Street Scene and Parks, said: "These are unprecedented times, so we are having to change how we work to keep the service going.
"Our crews that collect waste from more than 400,000 households have been doing an amazing job in challenging circumstances, but we have unfortunately reached the point when we have to make changes.
"This is a crisis that is affecting all aspects of how we go about our daily lives, and I thank people for their understanding as we seek to best meet the people's priority of clean streets."
Meanwhile in response to advice on national messaging around social distancing not having the desired effect, a decision has been taken to implement further measures at the city's 591 parks and open spaces.
Any facility that compromises people's ability to maintain a safe 2m distance will be closed, wherever possible. These closures will be fully in place by the end of Tuesday 24 March.
Closures will affect children's play areas, outdoor gyms, games areas, ice cream vans, other vendors and any cafes still open at park sites in addition to volunteer work by "friends of" groups.
Cllr O'Shea added: "We had already implemented a number of measures last week including shutting our visitor centres, but that isn't enough. If we are to tackle COVID-19 in the most effective way possible, we must go further.
"I hope these further actions send out a clear message that our parks are there to help people live healthy and active lives – but they must follow NHS and government guidance on safe social distancing."