World News
Continuing Conflicts That Create Refugees – January 2020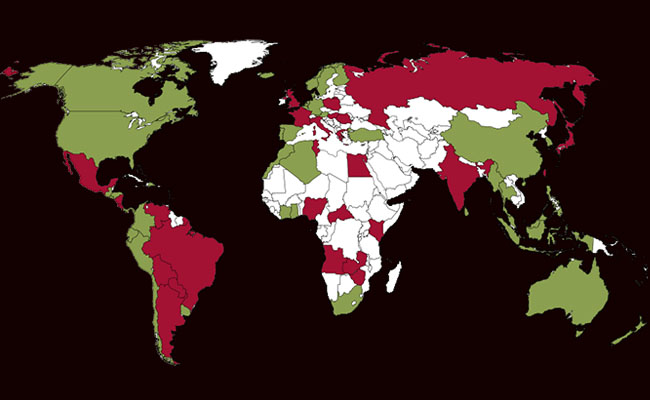 Deteriorated Situations; Burkina Faso, Niger, Cameroon, Central African Republic, Chad, Mozambique, Korean Peninsula, India (non-Kashmir), Honduras, Syria, Iran, Iraq.
Conflict Risk Alerts January 2020:  Central African Republic, Mozambique, Iran, Iraq, Libya.
Global Overview: In December, retaliatory attacks in Iraq raised U.S.-Iran tensions to new heights, compounding Iraq's political and security woes and presaging further escalation in January. In Syria, regime and Russian forces stepped up their offensive in the north west, and Turkey's potential deployment of troops in Libya could add fuel to the fire. In Burkina Faso, suspected jihadist attacks and intercommunal violence surged, and in Niger jihadists carried out a major assault against security forces. Boko Haram intensified its attacks in Cameroon's far north and Chad's west. Fighting erupted in the capital of the Central African Republic and picked up momentum in the north east, where a battle for the provincial capital looms. In Mozambique, suspected Islamist militants intensified their insurgency in the far north, and an armed opposition faction may follow through on its threat to mark the president's inauguration on 15 January with attacks on civilians. North Korea threatened to resume nuclear and long-range missile tests; India's controversial citizenship law sparked widespread protests; and a tide of killings shook the prison system in Honduras. On the positive side, an independence referendum was held in Papua New Guinea's Bougainville, part of the 2001 peace agreement, and the resolution of a political dispute in Somaliland could open the way for parliamentary and local elections.
https://www.crisisgroup.org/crisiswatch