UK
High Commissioner opens Lahore Literary Festival in London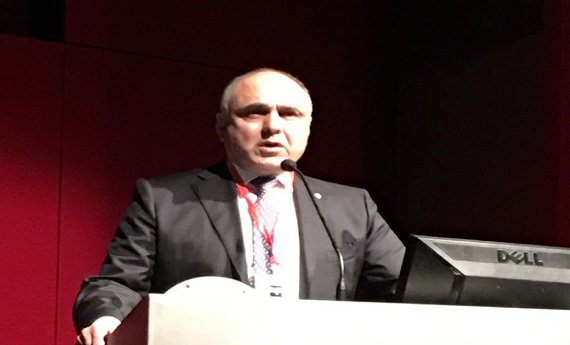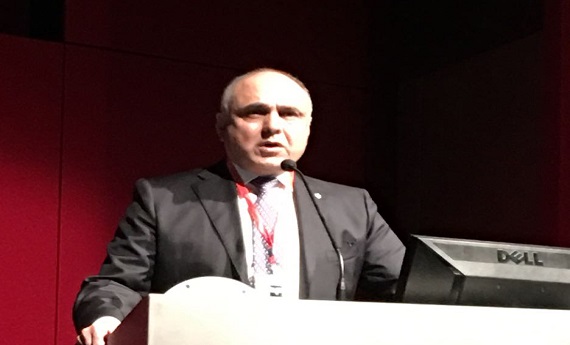 H.E. Syed Ibne Abbas, Pakistan High Commissioner to the UK opened the first edition of the Lahore Literary Festival (LLF) in London on Saturday, October 29, 2016, at the BP Lecture Theatre of the British Museum.
Razi Ahmed, LLF's founder and CEO along with his team put together an impressive show featuring some of the finest writers and opinion-makers from Pakistan,Britain Turkey and elsewhere. It was a well-attended full day event that attracted a large number of writers, poets, artists, think tank notables, students and media persons.
In his opening remarks, the High Commissioner said: "The Lahore Literary Festival is an excellent initiative of Razi Ahmed and his team. This a way forward to build bridges between our two countries. Bringing the two countries
closer on the cultural scene is the need of the hour and the LLF has done the same. I welcome the LLF and the distinguished delegates to this event.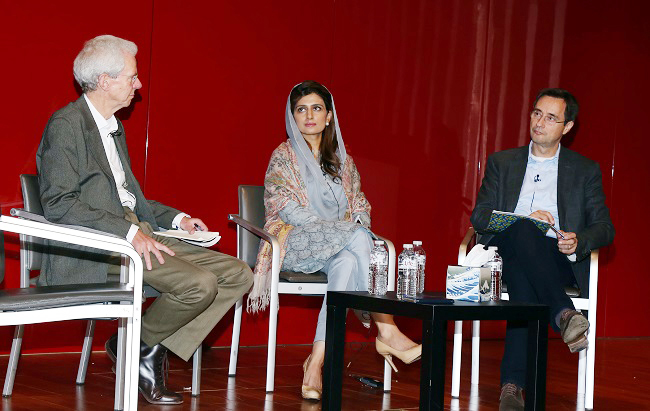 "Next year is the 70th Independence Anniversary of Pakistan as well as that of the establishment of Pakistan, UK diplomatic relations. The High Commission for Pakistan in London has planned a series of events, the first of which will kick start with our participation in the New Year Day Parade in London. I invite you all and the LLF to be part of our celebrations.
Speaking about latest developments in Pakistan and the UK, the High Commissioner said: "In Pakistan and UK some momentous developments have taken place. We signed CChina-PakistanEconomic Corridor last year in which $46 billion Chinese investment will be coming to Pakistan in energy and infrastructure sectors.Similarly, this June a very momentous development took place in this country in the form of Brexit. We have to make the best of these developments and opportunities on offer."
The LLF featured a wide range of topics including the literature, politics, literary legacy of Lahore, Kashmir: reportage, politics and fiction,transforming education in Pakistan, pop culture and readings of poetry and
prose.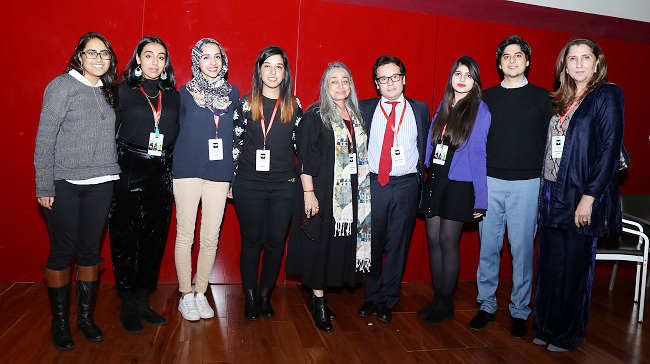 The delegates included Zia Mohyeddin, Elif Shafak, Razia Iqbal, Andrew Whitehead, Farooq Bajwa, Mirza Waheed, Alex von Tunzelmann, Andrew Lycett, F. S.Aijazuddin, Faiza Butt, Dr. Amin Jaffer, Seema Aziz, Peter Oborne, Dr. Robin Niblett, Hina Rabbani Khar, David Loyn, Lyse Doucet, Naiza Khan, Sarmad Khoosat,Fifi Haroon, Ziauddin Sardar, Nesrine Malik, Aamer Hussein, Ahsan Akbar, Ruth Padel and Ananya Jahanara Kabir.