Sports
High Commissioner felicitates the Pakistan Cricket Team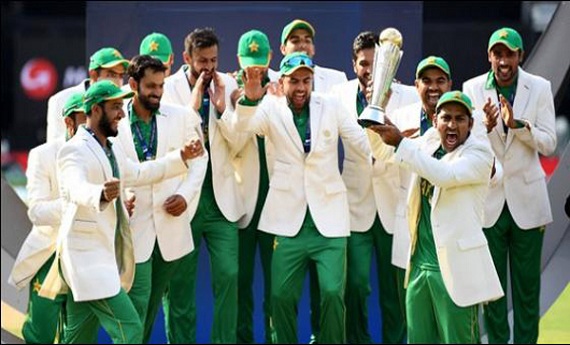 H.E. Syed Ibne Abbas, Pakistan High Commissioner to the UK congratulated the national cricket team on their historic victory against team India in ICC Champions Trophy at Oval on 18 June 2017.
The High Commissioner thanked the team for bringing happiness and excitement to the entire nation as an Eid gift and termed the victory a part of celebration of Pakistan's 70th Independence Anniversary this year. He also congratulated the team management on this extraordinary victory in the final. The High Commissioner thanked the British Pakistani community for extending their continuous support to the team Pakistan, and felicitated them on this happy occasion.
The High Commissioner said team work and self belief made our team invincible. "Rising from the bottom to the top in the short space of a single tournament, shows the resilience, talent and capability of our nation," added the High Commissioner. He called upon the international cricket to come back to Pakistan in the best interest of this game and its millions of fans across the world.