World News
KNF remembers Chota Bazar martyrs, voices concern over military buildup in IoK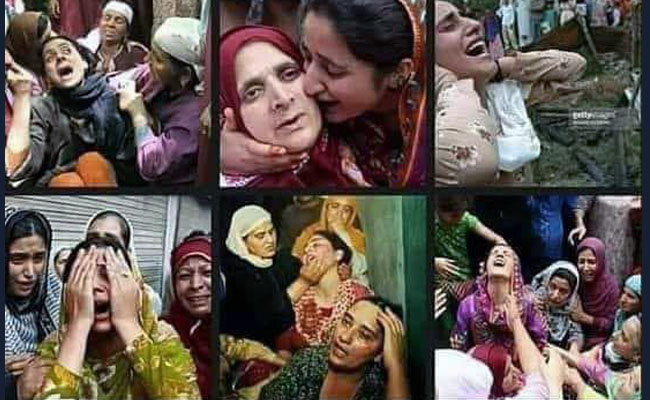 Srinagar: Jammu Kashmir National Front (NF) on Thursday expressed solidarity with the families of martyrs of Chotta Bazar who were ruthlessly gunned down by the Indian occupation forces by resorting to indiscriminate firing on June 11, 1991.
In a statement issued by the National Front spokesman Shafiq ur Rehman while remembering the martyrs said that the dreadful massacre would continue to bruise the hearts of minds of the Kashmiri who were being killed a day in and day out by the Indian occupation forces. "More than 30 people including women and children were martyred in the incident but despite the passage of 30 years no serious effort was made to bring culprits to justice", the spokesman said adding since the onset of resistance movement a number of massacres have taken place but not a single army officer or even a low-rank soldier was held accountable. "The lack of accountability and impunity enjoyed by the Indian forces under a regime of black laws is the main cause of continued bloodshed and violence in the region", Reman said.
Demanding the international community to redouble its efforts to seek a just and peaceful settlement of the lingering dispute he said that the incidents such as Chota Bazar would continue to recur unless the dispute was resolved in line with the UN resolutions.
Meanwhile, the spokesman voiced his party's grave concern over the current military buildup and the Indian army chief's recent threatening statement on Kashmir said that massive troop concentration was the main cause and consequence of the continued violence, bloodshed, and human rights violations in the region.