World News
Kashmir Diaspora Coalition held condolences prayer for thousands of deceased in Turkey & Syria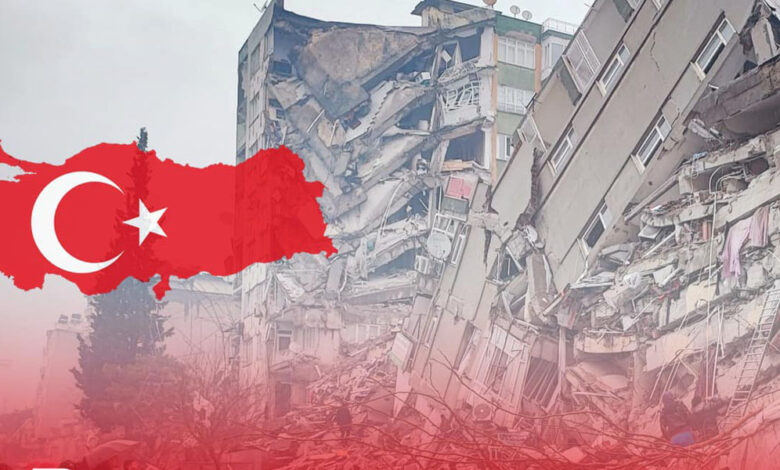 Washington, DC. February 8, 2023 It is with intense grief and sadness, that the people of the disputed territory of Jammu and Kashmir, send their condolences to the people and government of the Republic of Turkey and the neighbouring Syrian Arab Republic, following the deadly earthquakes which recently struck both countries.
Our organization, the Kashmir Diaspora Coalition (KDC), held a condolences prayer for the thousands of deceased who lost their lives, as well as their loved ones who were left bereaved by this catastrophic loss. 
Kashmiris share the pain and sorrow of the Turkish as well as Syrian people in this hour of grief. We stand together with the Turkish government's efforts to minimize the damage caused by the deadly earthquake. We wholeheartedly offer our unflinching support in any capacity that may be required. 
Kashmiris all over the world will never forget the efforts of the Honourable President Recep Tayyip Erdogan, and the Turkish government, to end the long-standing illegal occupation of our homeland by Indian occupation forces. As a result, a soft corner for Turkey and President Erdogan is in the hearts of all our people and, also, with all justice loving people everywhere.  
In this hour of grief, Kashmiris are mobilizing their resources to extend as much help as possible to their Turkish and Syrian brothers and sisters. 
We pray to Almighty Allah that coming time is easier for the people of Turkey and Syria
KDC was established in Baku, Azerbaijan. It includes: World Kashmir Awareness Forum, Washington, DC; Kashmir Civitas, Canada; Kashmir House, Turkey; Kashmir Global Campaign, UK; World Kashmir Freedom Movement, UK; and Tehreeke-Kashmir, UK & EU.