UK
Kill the Bill': Surge in Bristol Riot Charges Prompts Alarm Over Civil Liberties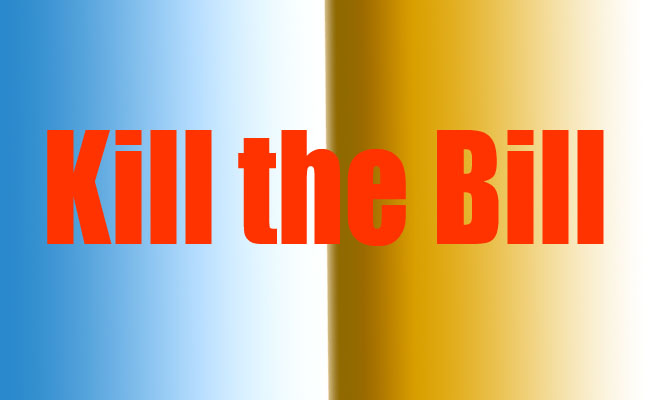 London: Dozens of mainly young "kill the bill" protesters have been charged with riot – the most serious public order offence – following clashes in Bristol last year. The decision by Avon and Somerset police and the Crown Prosecution Service appears to be the biggest use of riot charges against demonstrators since the 1980s.
The force launched one of its largest investigations after a confrontation between riot police and protesters opposed to the police and crime bill – which will allow the police to curb protests – spiralled into violent clashes outside a police station in Bristol on 21 March last year. It has been accused of giving the impression of "revenge policing" and giving in to political influences. The police claimed mobs of people attacked officers, damaged police vans and a police station in a night of sustained violence. But MPs later heard evidence that the disorder was sparked by the police pepper-spraying and beating demonstrators taking part in a sit-down protest outside the station. The all-party parliamentary group (APPG) on democracy and the constitution also heard that the police's use of force, including deploying dogs, batons, and shield strikes, known as "blading", was often considered disproportionate in the days that followed. The report says it was not clear who struck first but that there was '"significant and serious" violence directed at police officers.
At least 62 protesters reported injuries over the course of the week, including 22 with head wounds and seven who required hospital treatment, whereas 44 officers were hurt. The force withdrew widely reported claims that officers suffered broken bones and a punctured lung. Protesters charged with riot, which is rarely used and requires the sign-off of the director of public prosecutions, could face jail terms of up to 10 years. Analysis of Home Office figures shows only 22 people have been convicted of riot since 2011. Avon and Somerset police said it was still in the middle of one of its largest ever investigations after "police vehicles were damaged and set alight, officers were assaulted and our neighbourhood police station was vandalised during a riot in Bristol city centre on Sunday, 21 March 2021".
Read more: Tom Wall, Guardian, https://rb.gy/rmpo8i