UK
Lord Mayor of London visits Pakistan to boost professional sector profile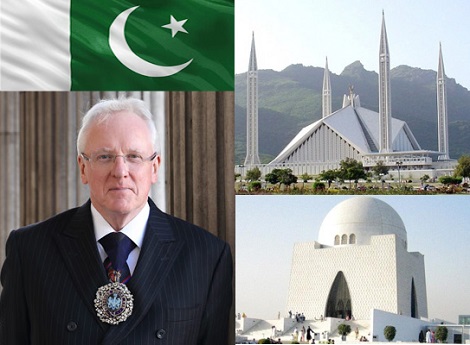 The Lord Mayor of London has visited Pakistan to strengthen trade links between London, the world's leading financial centre, and Pakistan, which has blossoming banking, legal, and services industries.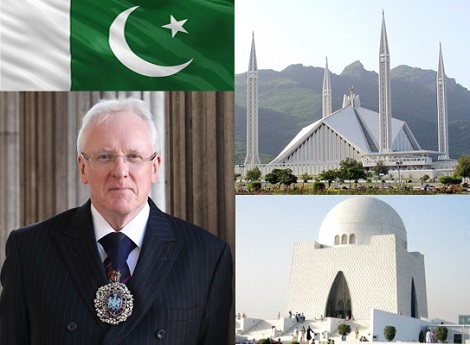 Alderman Dr Andrew Parmley, the Lord Mayor, has meet business and government leaders in Karachi and Islamabad, discussing how the City of London can work more closely with Pakistan as it develops its international presence in financial and professional services. The visit also supported the 70th anniversary of British-Pakistani relations, a new initiative launched last week in Islamabad.
The Lord Mayor Parmley, the 689th incumbent of a role that dates back centuries, is an educator by profession and one of London's leading organists. The Lord Mayor is a spokesman for the UK's financial and professional services industries, and is the leader of London's 'Square Mile' or financial district.
He met with a number of senior industry figures in Karachi, including representatives from Meezan Bank and the State Bank of Pakistan. While in Karachi, the Lord Mayor also hosted a number of round table discussions on debt markets, education, and fintech.
After traveling to Islamabad, the Lord Mayor met with several government ministers, holding substantive conversations on how the City of London's financial and professional services industries can help the development of world-class infrastructure, alongside CPEC, in Pakistan. The Lord Mayor also raised the subject of education and training at an education roundtable attended by government ministers and representatives from Pakistani universities. The Lord Mayor wrapped up his visit in Pakistan with a meeting with the Chair of the Federal Board of Investment, and Special Assistant to the Prime Minister, Dr Miftah Ismail.
The Lord Mayor was accompanied on his trip by a business delegation from British businesses looking to establish, or expand their operations in Pakistan, including Senior Manager Ali Abdul Aziz of Deloitte, Managing director of MomoEssa Capital Management Farhan Rizvi, and Garbhan Shanks, Partner at global law firm Michelmores. The Lord Mayor was also accompanied by David Clark, Head of the Economic Crime Directorate at the City of London Police, the UK's leading agency on cyber-crime and its investigation.
Speaking on his visit, the Lord Mayor said:
"My trip to Pakistan has been a great success, full of productive meetings and roundtables. I enjoyed seeing first hand the famous Pakistani hospitality, and I'm sure a new golden era of Pakistani-British relations is beginning.
"There are many opportunities for British companies in Pakistan, and I look forward to speaking to businesses in London to promote all that Pakistan has to offer. Following our vote to leave the European Union, reconnecting with growing countries around the world is now more important than ever.
"As the world's leading financial centre, I believe that London has much to offer to Pakistani businesses looking to expand domestically, and overseas."
Commenting on the Lord Mayor's visit, British High Commissioner to Pakistan, Thomas Drew said:
"The visit of the Lord Mayor of the City of London shows how much of a priority Pakistan and its vibrant economy is for the UK. The Lord Mayor is one of the most senior figures in British business and represents the world's biggest financial hub. British companies are recognizing the growth in the economy in Pakistan – and its potential – and this will help launch a stronger trade relationship in 2017.
"Last week, we launched our year of celebrations of 70 years of British Pakistani relations, and we are delighted that the Lord Mayor has visited to support our relationship. While there is much to celebrate from the last seventy years, our focus is on building our shared work on education, trade, culture and people-to-people links."