UK
West Midlands bucks national trend as the number of people in work continues to rise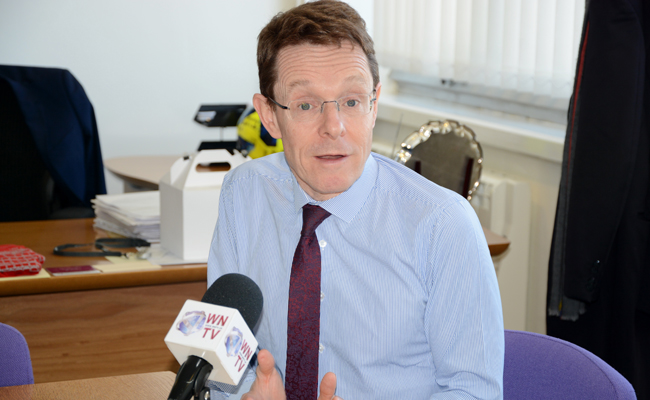 The West Midlands has again bucked the national trend with a further increase in the number of people in work.
With an economy already growing faster than anywhere else outside London the region saw a 0.5 per cent rise in its employment rate between April and June compared to the previous quarter.
Figures released by the Office of National Statistics also show that unemployment in the West Midlands fell by 0.5 per cent – the second biggest drop of any UK region.
Across the UK as a whole the employment rate stayed static while the unemployment rate rose by 0.1 per cent.
Welcoming the figures, Andy Street, Mayor of the West Midlands, said: "These figures show how the West Midlands economy remains strong and continues to grow. It is particularly pleasing to see our unemployment drop at a time when it is on the rise across the country.
"However, while we are moving in the right direction, there is still plenty of work to do, especially around youth unemployment and the region's skills and productivity gap.
"The good news is that a wide range of initiatives to tackle these issues are now coming thick and fast, such as the construction skills hub we launched only yesterday (Wednesday August 14) at the Commonwealth Games Athletes' Village.
"The WMCA is committed to making sure that everyone in the West Midlands has the opportunity to learn the skills they need to secure a worthwhile job."
Cllr George Duggins, leader of Coventry City Council and the West Midlands Combined Authority's (WMCA) portfolio holder for productivity and skills, added: "The figures are encouraging and show that while we remain slightly below the UK average in terms of the overall employment rate we are closing the gap.
"Our goal now is to maintain that upward trend which is why the WMCA has put in place a comprehensive skills programme.
"This is to help equip local people with the modern skills needed to fill the jobs being created, especially in the advanced manufacturing, digital and construction sectors."
The WMCA agreed a Skills Deal with government last year unlocking up to £69million in funding to boost digital and technical skills, job opportunities and productivity across the region.
The Deal also focuses on supporting more young people and adults into work as well as upskilling and retraining local people of all ages.
The investment is aimed at easing recruitment difficulties experienced by firms due to local skill shortages.