UK
Mayor of the West Midlands calls on Government to apologies for Amritsar massacre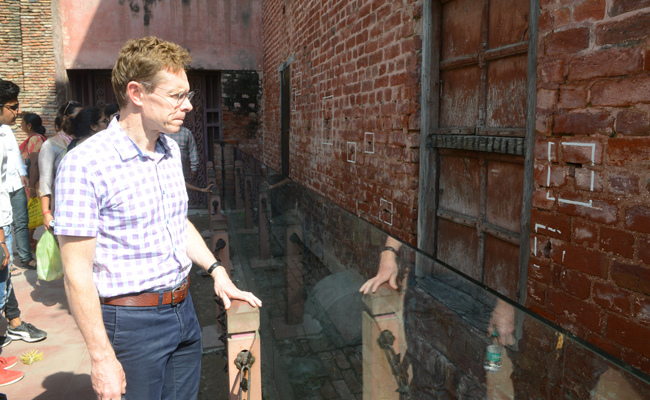 Mayor of the West Midlands calls on Government to apologise for Amritsar massacre
The Mayor of the West Midlands, Andy Street, has today called on the Government to apologise on the centenary of the Jallianwala Bagh, or Amritsar, massacre.
The Mayor visited the site of the incident in October last year following a trade visit with the Midlands Engine to Maharashtra.
MPs will discuss the massacre at a Westminster Hall debate in Parliament on Tuesday. The Mayor is asking the Government to issue a public apology in response to the debate.
Mayor Street said: "This week, 100 years ago, a terrible incident took place in Amritsar.
"Many people lost their lives. Families and communities were shattered by the 1650 bullets fired by British troops on innocent civilians.
"When I went to Amritsar in October it was even clearer to me that this incident is a stain on our history, but it was also clear that it should not be forgotten.
"Let us remember this day and the people – 379 Sikhs, Muslims and Hindus who lost their lives. Sir Winston Churchill rightly called it 'a monstrous event' and David Cameron described it as a 'deeply shameful event in British history'.
"It is now time for a formal apology by the British Government as a mark of respect, so that our progressive relationship with India is no longer dampened by this aspect of our past.
"I know that for many people in the West Midlands of Punjabi heritage a formal apology would be a sign of good faith and would enable us to build even stronger relationships between our two countries."