UK
Mohammed Zafran BEM wins award for outstanding contribution to Islam & Muslims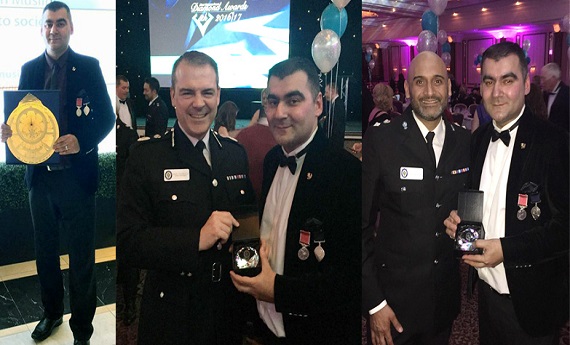 Birmingham:Young Birmingham Man crowned as the Inspirational British Muslim in the UK.Imam wa Amal Special Recognition award for outstanding contribution to Multi Faith and Community was given to Mohammad Zafran BEM at last nights Muslim News Awards at the Marriot Hotel.
More than 150,000 individuals were nominated but Mohammed Zafran was deservedly the recipient of this award for following the footsteps of the Prophet and engaging with all communities to ensure that the world is in a better place. In light of recent horrific times including last weeks attack on the West Minster, Zafran said," I feel 
honored
 to have received this award as Special 
Role model
 for other British Muslims at a time when there is such negativity surrounding Islam and Muslims due to sickening actions by those who play no part to any religion. My message to everyone is show people how good your religion is by showing them how good your character is and before that you need to display that you are a good human being. We need to spread peace.
We stay united..We Win We Divide…They Win."
Few days before this, Mohammed Zafran was also presented with the West Midlands Police Diamond Award in the Late Police Crime Commissioner Bob Jones Thank You Category for his outstanding work in the Community and continuing to help others. 
Zaf has engaged with over 17,000 youths to get them off the street and crime and back in education and employment which the West Midlands Police recognized. Zaf has also helped over 6,000 young asian women to continue in further education after they were forced to quit education at the age of 15. Zaf is doing various projects all across the City to tackle unemployment,knife crime and radicalization.