UK
UK charity sets fundraising record and sees huge surge in donations despite pandemic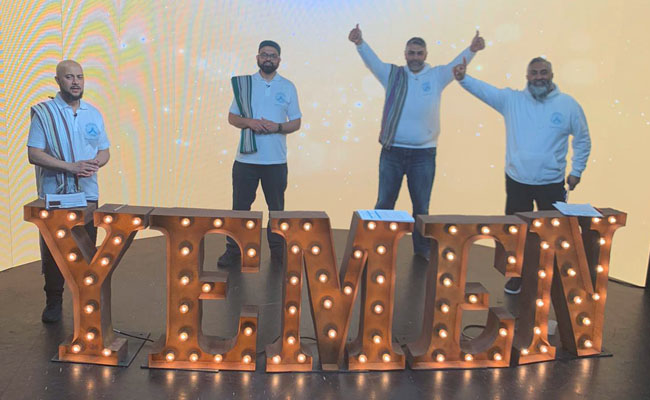 UK charity Muslim Hands has raised £2 million, from three live appeals on Islam Channel, in the month of Ramadan. A record breaking £1.5 million was raised during the Yemen live appeal, which took place on the 27th night of Ramadan, marking the possible blessed night of Laylat al-Qadr, also known as the Night of Power, which is significant in Islamic tradition.
This year may set to become the charity's most successful Ramadan in its 27-year history. Last year, the three Islam Channel Appeals bought in a collective £390,000, demonstrating an astounding 500 percent increase from 2019. Despite the pandemic, soaring unemployment rate and economic crisis, Muslim Hands has seen a huge surge in donations across all its platforms. Though events such as flagship walks have been cancelled until the foreseeable future, supporters across the world have nevertheless been forthcoming with their contributions, eager to make a difference.
Funds raised from this years three live appeals will go towards projects in various locations across the world. These include the Masjid Al-Aqsa lighting appeal in Jerusalem, the running of a bread factory in Northern Syria and providing safe drinking water to the people of Yemen.
Islam Channel, the worlds leading Islamic media platform, is used by a total of ten UK Muslim charities during the month of Ramadan. Muslim Hands has worked closely with the station for 14 years, and the platform has provided a strong gateway to connect with the Muslim community across the world, raise awareness for the charity and its work, as well as funds for those in need.
With the last few days of Ramadan remaining, Zakat, Sadaqah and Zakat ul-Fitr donations can be made by visiting muslimhands.org.uk or calling 0115 9117222.
Yasrab Shah, Muslim Hands Fundraising Director, said:
'We are incredibly humbled by the generous outpouring of donations this Ramadan. It was incredible to see record breaking numbers raised on the 27th night and to know that those vital donations will support so many in Yemen. We are most grateful to our Lord for these immense blessings and want to thank all our supporters including the Islam Channel viewers and team for making this Ramadan truly memorable'.
Mohamed Harrath, Islam Channel Managing Director, said:
'Muslim Hands has worked closely with Islam Channel for many years and I am delighted that they had such a successful live appeal. Raising this amount of money in one night is an amazing achievement and sets a new record for Islam Channel live appeals.  The work Muslim Hands does to help vulnerable people across the world is outstanding. This is an impressive achievement, and we are very grateful to our generous viewers, for raising these funds to help Muslim Hands with their valuable work, saving lives in Yemen'.