UK
Pakistan best suited country in the region for profitable entrepreneurship: Nafees Zakaria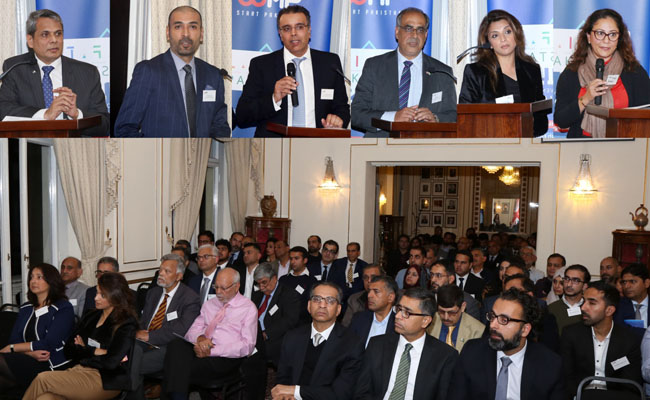 With its skilled human resource, strategic geographic location and plentiful economic opportunities, Pakistan is best suited country in the region for profitable entrepreneurship and business ventures. This was stated by High Commissioner Mohammad Nafees Zakaria while addressing a Road Show jointly organized by the High Commission and JumpStart Pakistan. Held at the High Commission on 08 October 2019, the event was attended by a large number of British tech and IT professionals, entrepreneurs, bankers, health professionals, agriculturists and representatives of tourism industry.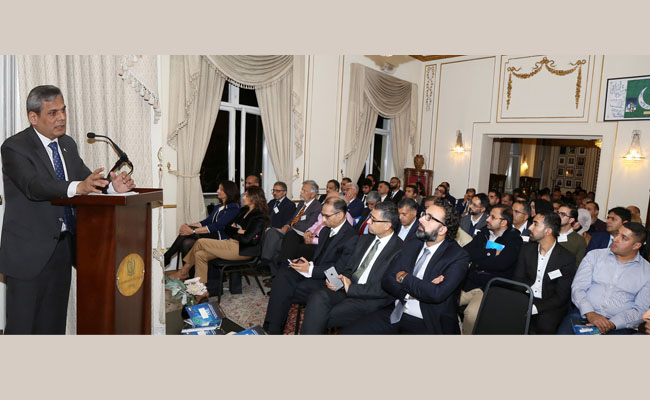 Jump Start Pakistan is an entrepreneurial movement that aims at exploiting the potential in IT and other fields of economy in Pakistan through entrepreneurship by mentoring the young talented people in the country. Mr Amjad Pervez, Chairman JumpStart, Mr Khurram Zuberi, Founder and CEO, Syed Asad Hussain, Senior Vice President and Ebba Qureshi made presentations and briefed the attendees about their work and future plans.
The Roadshow was in line with Tech Initiative organized by the Mission to attract investment to Pakistan, promote entrepreneurship and enhance Pakistan-UK bilateral trade.
The High Commissioner highlighted the scope and potential of entrepreneurship and investment in Pakistan and briefed the participants on Government's investment and business friendly policies. He apprised the attendees that international business firms are doing profitable businesses in Pakistan and the country is poised to receive multi-billion investments from several friendly countries in the near future. This investment is in addition to the Chinese investment of over $62 billion under China-Pakistan Economic Corridor flagship project, he added.
Sharing success stories of start-ups in Pakistan, Mr Zakaria said that Pakistan's IT Sector has a promising future with its pool of 300,000 tech professionals, to which 20,000 IT experts are added each year.
The speakers informed the attendees that the present government is very receptive to new business ideas and is ensuring ease of doing business. For instance, Mr Khurram Zuberi shared that whereas in the past it used to take six months in registering a company in Pakistan, now it is done in just 48 hours.
It is pertinent to mention that according to the World Bank report of November 2018, Pakistan has improved its ranking by 11 points in terms of ease of doing business.
Mr Zakaria commended the JumpStart initiative and termed it innovative.
The speakers informed that JumpStart Pakistan is currently operating in 15 cities of Pakistan and 4 chapters globally and engaged with 50 + universities to establish the ecosystem of enterprise to bring economic prosperity in Pakistan. Jumpstart Pakistan has various small, medium and large scale initiatives from promoting entrepreneurship to educating start-ups and scaling businesses.
The event provided a useful opportunity for the young entrepreneurs to network, collaborate and learn from each other's experiences.
Ms Suniya Qureshi moderated the event.