UK
Pakistani Designers Exhibit at the London Design Biennale 2016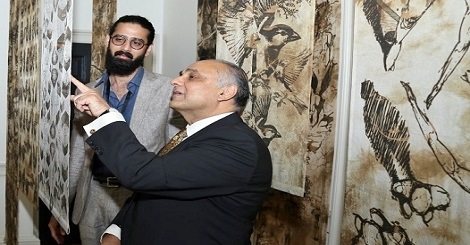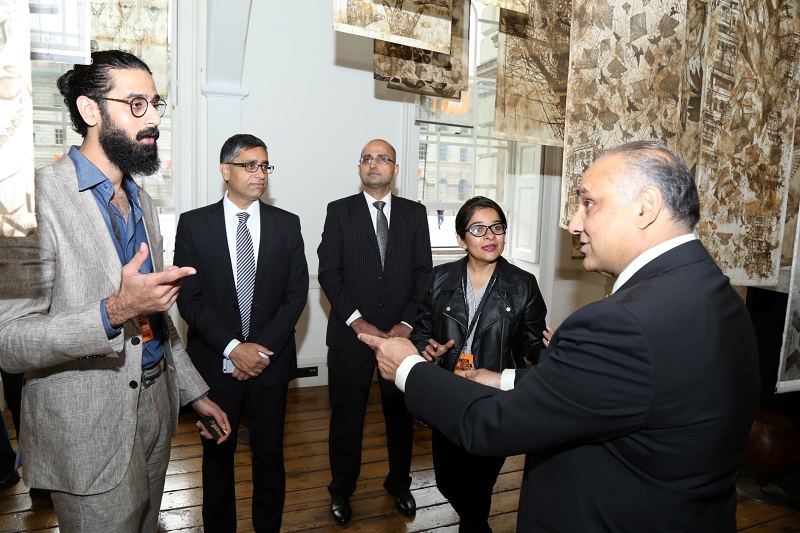 Pakistani Designers Exhibit at the London Design Biennale 2016 Artists are presenting true image of Pakistan: Syed Ibne Abbas Six designers from Pakistan are making their country proud by showcasing an installation for the London Design Biennale 2016, at the Somerset House, London.They include Salman Jawed, Curator; Ali S Husain and Mustafa Mehdi, graphic designers; Faiza Adamjee, concept writer; and Hina Fancy and Zaid Hameed,
textile designers.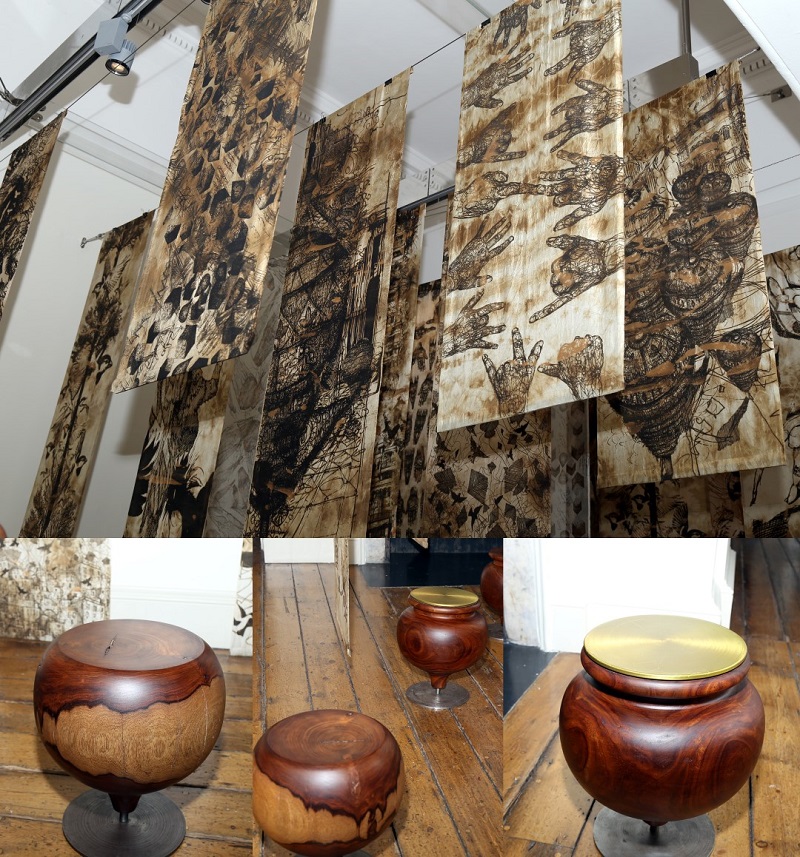 H.E. Syed Ibne Abbas, Pakistan High Commissioner to the UK visited the exhibition on 20 September 2016 and spent some quality time with the artists. He congratulated the designers on their selection to exhibit their art work at such a prestigious venue. Commending the artists, the High Commissioner said: "You are the true face of Pakistan and you are presenting the true image of Pakistan.We are proud of the way you are highlighting Pakistan's culture and ways of living in such a simple and appealing manner."
Karachi-based Coalesce Design Studio is presenting newly commissioned work, Daalaan that explores the exhibition's theme 'Utopia by Design'. Daalaan is an abstract playground where visitors are invited to revisit the utopian worlds they create as children. A place where anything is possible. A space without borders, where imagination has no bounds. Where people get together, and enjoy a playful moment in time… a setting where strangers become friends and start conversation. Daalaan makes the people feel the nostalgia, evoke the memories,
and become a child. Leave all inhibitions behind. Rethink how you have changed, how you can change back, what was, what is, and what should be.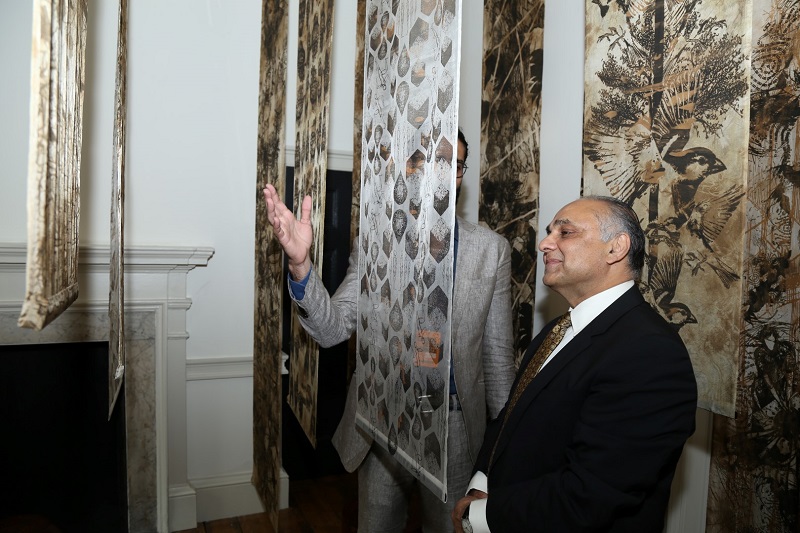 The art lovers are coming in throngs to visit the work of young and talented Pakistani designers.Daalaan has been selected by leading architecture and design magazine Icon as one of the top six pavilions on display at the London Design Biennale.The London Design Biennale, being held at Somerset House from 7-27 September 2016, aims to address big ideas about sustainability, migration, cities, and social equality.