UK
Priti Patel Brings Back Controversial Police Stop and Search Powers (SuS)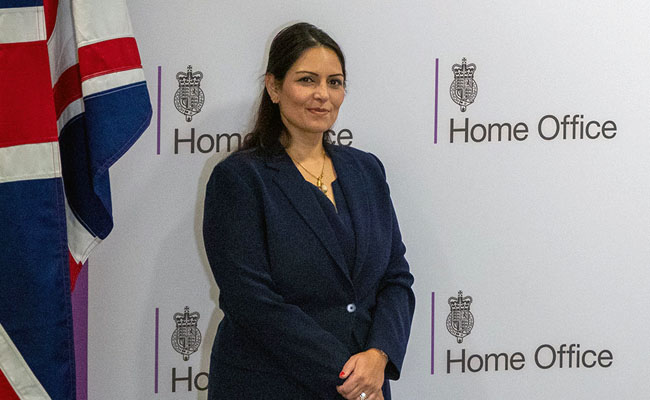 London: (The "SuS" laws became a systematic method of racist harassment of black people by the police during the 1970s. African-Caribbean people were just 6 per cent of London's population. They accounted for 44 per cent of those arrested under the "SuS" law in the late 1970s.)
Priti Patel is lifting restrictions placed on police in the use of controversial stop-and-search powers as part of the government's strategy to tackle violent crime. The new measures will see officers able to stop people without suspicion in areas where serious violence "may" occur, rather than "will" occur, a loosening of the guidelines which the government claims will help prevent knife crime.
In a letter sent to police forces on Monday, the home secretary will set out how restrictions on section 60 of the Criminal Justice and Public Order Act, which have limited when officers could use stop and search and have been in place since 2014, will be removed.
Ms Patel's initial plan to remove restrictions placed on section 60 searches was met with criticism, leading her to backtrack on the plan, although she is now pressing ahead with it.
The government said officers will have "full operational flexibility" to "rid the streets of dangerous weapons and save lives".
Read more, Zaina Alibhai, Indpendent, https://rb.gy/loo6hx