UK
Samara Production Events & Madhu's in association with One Family presents XMAS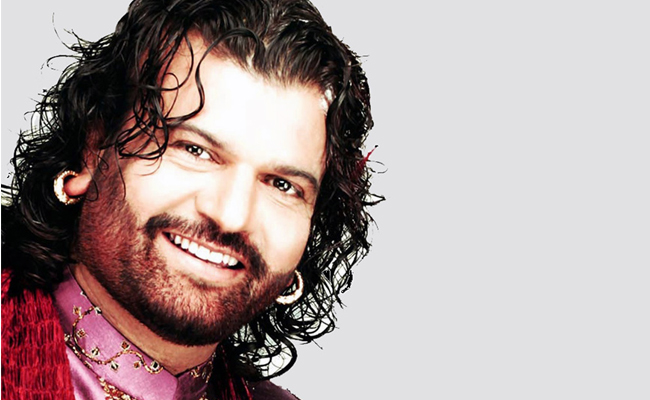 Samara Production Events & Madhu's in association with One Family presents XMAS, Welcoming NYE 2019 Gala Dinner with Live Performance by Legendary singer Hans Raj Hans
Welcome the Holidays and New Year with Legendary Punjabi Singer Hans Raj Hans on Saturday 22nd December at Hilton London Heathrow Airport Terminal 5
Samara Production Events & Madhu's in association with One Family presents XMAS, Welcoming NYE 2019 Gala Dinner with live performance by the legendary singer, Hans Raj Hans on Saturday 22nd December 2018 at Hilton London Heathrow Airport Terminal 5.
Legendary Punjabi singer Hans Raj Hans is famous for his classical variations in singing. Performing Punjabi folk and Sufi music, he has rendered iconic film songs as well as releasing his own, chart-topping 'Punjabi-pop' albums. Additionally, he has worked alongside some of the greats and most renowned artists of all time such as the late Nusrat Fateh Ali Khan.
With no musical history in his family, Hans Raj Hans began singing at a young age, starting his career by performing at youth festivals and first making a name for himself by winning musical competitions. Among his list of accolades, he was awarded the Punjab State Singer Award by the Government of Punjab and has also received the fourth highest civilian award of India, the Padma Shri Award for arts.
The Gala dinner will comprise a performance by the acclaimed singer and a sumptuous banquet dinner, to welcome in the holidays and New Year.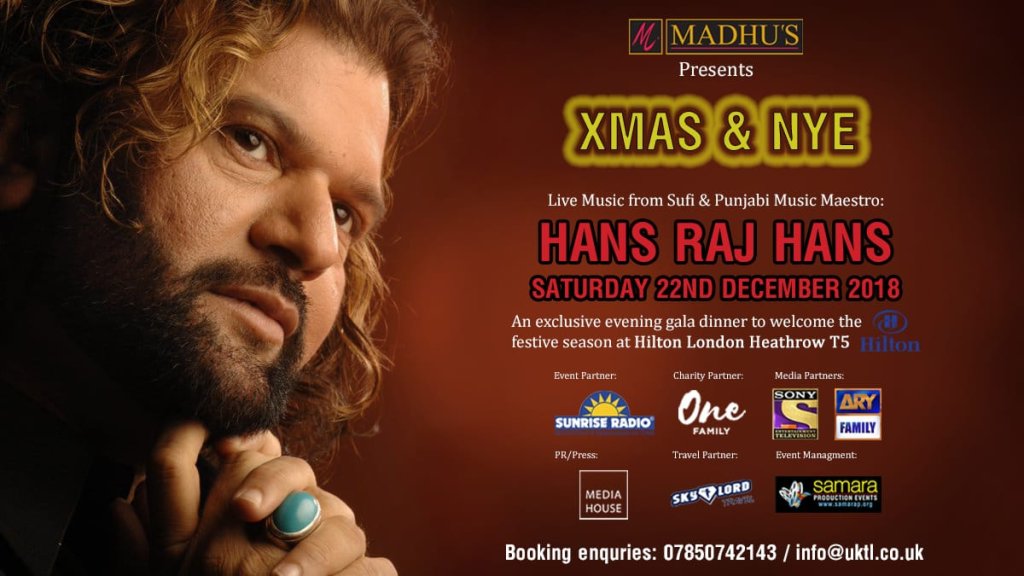 Join the conversation:
      #HansRajHans
Description: Description: Description: Description: Description: Description: Description: Description: cid:image001.png@01D06282.E58FC720  @SamaraProductionUK , @samaraeventsuk