UK
Shaheen Palliative Care Project of Pakistan launched at the High Commission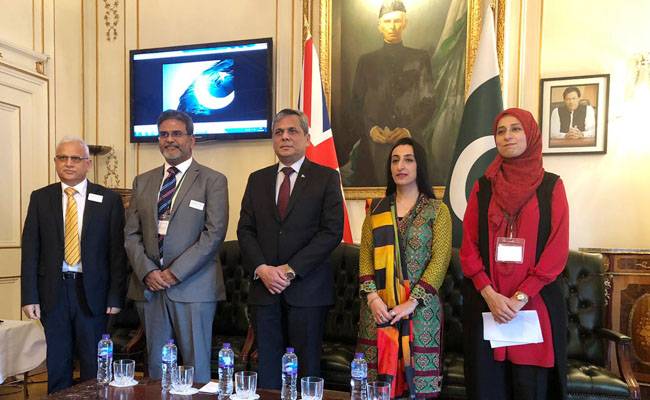 High Commissioner appreciates the initiative and terms it a noble cause
Shaheen Palliative Care Project of Pakistan was launched at the High Commission on 07 December 2019. Around 100 medical professionals and philanthropists from the Pakistani Diaspora and the British society attended the launch.
Palliative Care is basically end of life care and support for terminally ill people who are in last months or years of their life.
The Shaheen Project aims to develop a training and service-oriented programme for people of Pakistan to help provide compassionate palliative care for patients living with a life-limiting illness and their families, through physical, emotional, spiritual, psychological and social support.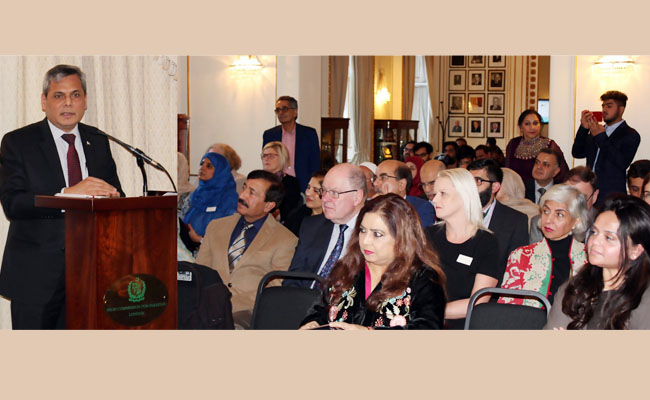 In his remarks, the host and the supporter of the cause, High Commissioner Mohammad Nafees Zakaria appreciated the good work of Team Shaheen and volunteers from medical and allied healthcare professions. He said although the Pakistani society is rich in norms of social care due to its joint family system and traditional values of looking after the elder relatives, the needy and the ill ones, yet the palliative care is needed in view of changing times, enhanced social mobility and expertise required in this field.
Mr Zakaria said he offered Shaheen Project the platform of the High Commission since it is a noble cause aimed at helping the people who are at the end of their life. He also urged the Pakistani Diaspora to help the Project in all possible ways. The High Commissioner underlined that there are people in the UK as well who need palliative care and, therefore, emphasized on paying attention to such people in both Pakistan and the UK.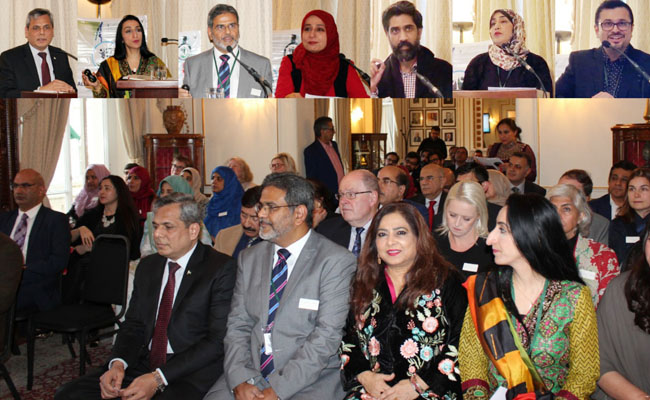 Dr. Sadaf Mudassir, Dr Amjad Iqbal, Dr Sobia Bilal, Dr Qamar Abbas, Dr A Butt, Dr Arshad Javaid, Naureen Khan, Taimur Rehman spoke on the occasion and made presentations on various aspects of palliative care and the progress so far made on the Shaheen Project in Pakistan.
S.P.P.P. is a UK based registered charitable trust. It comprises multidisciplinary team which includes medical and allied health care professionals from Pakistan and UK. They are working together on voluntary basis to achieve the vision of this project. The team members aim to work on improving public awareness; provision of education and training to the health care professionals interested in palliative care nationwide; preparation of guidelines/pathways for end of life care for medical and allied health staff which is tailored to local needs; and creation of hospital based palliative care units as well as community-based services.
During the last one year of their work in Pakistan, the S.P.P.P. has made several successful interventions in the field of palliative care.