Articles
Comparing Diplomatic Behavior: SCO Meeting Goa vs. Trilateral Meeting Islamabad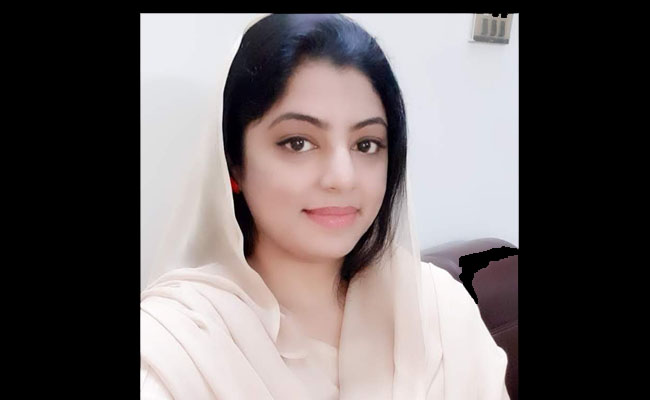 The Shanghai Cooperation Organisation (SCO) meeting in Goa, India on May 4-5, 2023, served as a platform for political, economic, and security cooperation among its members, including China, Russia, Kazakhstan, Kyrgyzstan, Tajikistan, Uzbekistan, India, and Pakistan. This regional organization, founded in 2001, facilitates dialogue, trust-building, and collaboration on issues of mutual interest, demonstrating the principles of regionalism.
However, the visit of Pakistani Foreign Minister Bilawal Bhutto Zardari to India, which was the first by a Pakistani FM in 12 years, was met with a cold reception from his Indian counterpart, External Affairs Minister Dr. S Jaishankar. Pakistani FM's remarks at the SCO in response to the Indian EAM's assertion on cross-border terrorism underline the need to avoid the politicization of terrorism for diplomatic purposes. Nonetheless, the serious allegation made by Jaishankar accusing Bhutto of being a "promoter and justifier of a terrorism industry" is an incendiary charge and such inflammatory rhetoric is not the product of a vacuum but rather a manifestation of their insincerity and lack of genuine intentions towards Pakistan. The Indian leaders have been displaying hypocrisy by maintaining forked tongues, which reflects their deep-seated animosity and antipathy for Pakistan.
FM Bilawal Bhutto expounded Pakistan's stance on the contentious issues that have strained the frosty Pakistan-India relationship, in his much-anticipated interview with Indian news channel India Today. The anchorperson Rajdeep Sardesai, opened the conversation with the Indian adage "terror cannot coexist with talks." Despite Sardesai's persistent and confrontational efforts to steer the discussion towards terrorism, Bilawal maintained a poised and composed demeanour and answered questions that were at times impolite. He criticized India's unilateral decision to revoke the special status of Kashmir in 2019, as it has hindered the prospects of dialogue between the two countries. The Kashmiris commended the Pakistani FM's assertive stance on Kashmir and condemned Jaishankar's uncivilized remarks, which they deemed to be indicative of his crude mindset and poor ethical conduct.
The Indian saying "Atithi Deva Bhava," which means "the guest is a God," is often used to emphasize the importance of hospitality and welcoming guests with open arms. However, in this instance, the behavior of the Indian government towards its Pakistani guest was far from hospitable.
Shortly after returning from his visit to India, Pakistan's FMBilawal Bhutto-Zardari hosted two significant international events with his counterparts Qin Gang from China and Mawlawi Amir Khan Muttaqi from Afghanistan: the 4th Pakistan-China Strategic Dialogue and the 5th China-Afghanistan-Pakistan Foreign Ministers' Dialogue on May 6th, 2023.
The 4th Pakistan-China Strategic Dialogue was a high-level platform for reviewing bilateral cooperation in key areas between Pakistan and China. The two sides celebrated the ten-year anniversary of the China-Pakistan Economic Corridor (CPEC) in 2023, and reaffirmed their commitment to high-quality development of CPEC and noted the steady progress of projects, with a focus on advancing the ML-1 project and the Karachi Circular Railway, as well as cooperation in agriculture, science and technology, IT, and renewable energy.
The 5th China-Afghanistan-Pakistan Foreign Ministers' Dialogue was a structured mechanism to review trilateral cooperation in key areas. The dialogue aimed to enhance trilateral cooperation and develop a roadmap for multidimensional cooperation between the three countries. This dialogue was an important event in international relations as it highlighted the willingness of these countries to work together towards common goals and engage in dialogue to address complex regional and global challenges.
FM Bhutto's hosting of these two important events demonstrated Pakistan's commitment to its strategic partnerships and willingness to engage in constructive dialogue with its neighbors and allies.
Moving forward, Pakistan was praised for hosting the trilateral dialogue between China, Afghanistan, and Pakistan. The event was hailed as a success, with China and Afghanistan expressing their gratitude to Pakistan for its warm hospitality and successful organization of the event. This positive feedback highlights Pakistan's efforts to facilitate productive dialogue, promote regional cooperation and stability, especially in light of the ongoing conflict in Afghanistan and the broader regional dynamics. This acknowledgement also emphasizes the importance of soft power and cultural factors in shaping international relations, reflecting Pakistan's commitment to regional cooperation and stability.
In contrast, the host, Jaishankar, deviated from diplomatic norms by rudely shifting the focus from regional security matters to the ongoing standoff between the two South Asian countries. This shift has been perceived as provocative and reflects a departure from the principles of constructive engagement and dialogue in resolving inter-state disputes. His contentious behavior against Pakistani FM was undiplomatic and disrespectful. Such behavior not only goes against the principles of diplomacy but also undermines the integrity of international forums. While the road ahead may be difficult, it is imperative that both India and Pakistan take steps to build trust, cooperate on common challenges, and work towards a more stable and secure region.
The writer, Mehr un Nisa, holds an MPhil in Peace and Conflict Studies from NDU and currently serves as Director of Research at Kashmir Institute of International Relations.
Disclaimer: The views and opinions expressed or referred to  in this article do not necessarily represent those of WNTV or any of its staff or editors. WNTV's aim is to provide, so far as possible,  a platform for external contributors with limited editorial intervention . Accordingly, readers are asked to note that the publication of articles on this site is not in itself to be taken as WNTV's endorsement of any reported third party position, policy or statement.