UK
Council to pay tribute to victims of the Srebrenica genocide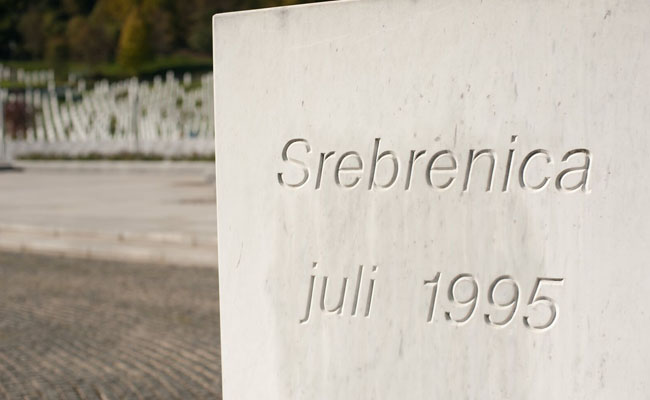 Birmingham: An exhibition of paintings by a British artist which depict aspects of the 11 day massacre in the Bosnian town in 1995 will be displayed in the Council House on Srebrenica Memorial Day (11 July 2023).
The Lord Mayor of Birmingham, Cllr Chaman Lal will view the exhibition on Tuesday before councillors take their seats in the council chamber, where an all-party motion will be brought by Cllr Martin Brooks OBE.
The motion calls for the council to:
Support work in the city's communities and schools which tackles hate and intolerance by raising awareness of this genocide
Use the lessons from Srebrenica to combat all forms of prejudice and discrimination in the city
Commend the work Remembering Srebrenica do in commemorating victims and educating people of what can happen if hate is left to flourish.
Remembering Srebrenica, a charity based in Birmingham, will be displaying material, including paintings by artist Robert McNeil MBE, a forensic technician who worked for the United Nations in Bosnia gathering evidence of genocide.
These will remain on display for a Remembering Srebrenica event at the Council House on Wednesday (12 July), which includes a memorial programme between 1.45pm-3pm, which is open to the public.
The Library of Birmingham will also be lit green as part of the council's commemorations on 11 July  to remember thousands who lost their lives in what was the worst atrocity on European soil since the Second World War.
This year marks the 28th anniversary of the genocide in Srebrenica which saw more than 8,000 men and boys murdered due to their Muslim faith.
'Together we are one' is the theme for Remembering Srebrenica in 2023. Like Birmingham, Bosnia and Herzegovina was renowned as being a melting pot of culture and identities where Christians, Jews, Muslims and many other faiths lived side by side for centuries.
However the break-up of Yugoslavia saw identity politics rise to the fore, and nationalist forces seeking to create a greater Serbia where only 'pure Serbs' could settle.
Cllr Nicky Brennan, Cabinet Member for Social Justice, Community Safety and Equalities, said: "As an organisation that works with Remembering Srebrenica, we must ensure that we never forget about the genocide and reaffirm our commitment to standing up against all forms of hatred and prejudice – which have no place in our city.
"Our friends at Remembering Srebrenica and Bosnia Network UK, based in Birmingham, have enabled us to display these paintings which depict the trauma of genocide and the wider Bosnian war on their communities – and we stand with them on Srebrenica Memorial Day.
"This all-party motion shows the strength of support right across the council chamber in ensuring the lessons learned from these terrible events can help raise awareness and educate future generations on what can happen if hate is allowed to flourish, anywhere in the world.
"Now more than ever it is vital that we come together as people, regardless of our background, to celebrate diversity and stand together in solidarity – to help build a better future with hatred."