UK
High Commissioner commends the role of Pakistani Doctors in the UK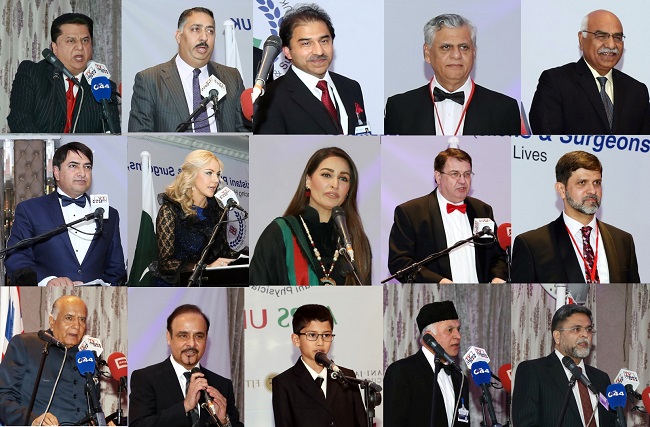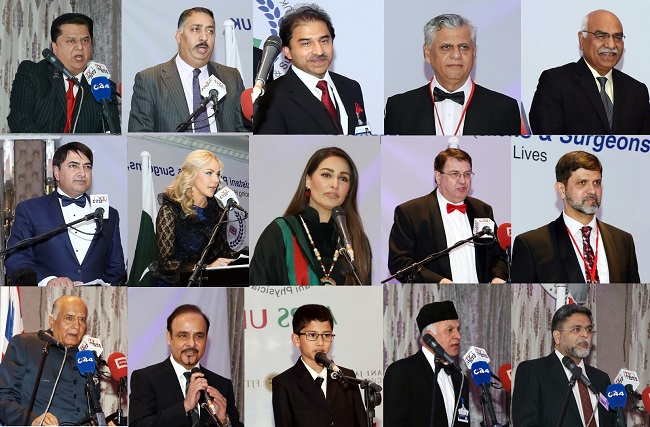 H.E. Syed Ibne Abbas, Pakistan High Commissioner to the UK commended the role of Pakistani doctors in the United Kingdom. He termed them "wonderful and promising fraternity" presenting the true image of Pakistan abroad. The High Commissioner was speaking as Chief Guest at the Annual Dinner of the Association of Pakistani
Physicians and Surgeons (APPS), UK on 5th November, 2016.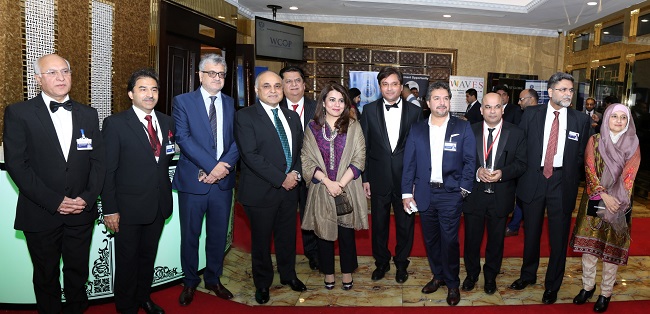 The High Commissioner appreciated APPS UK for their charitable and humanitarian work in collaboration with other organizations in Pakistan and other parts of the world. He said: "Representing the true face of Pakistan is the best way to serve the country. Your efforts to improve and modernize health care system of Pakistan are commendable and would supplement the efforts of government of Pakistan that has just launched Prime Minister's Health Insurance Scheme and introduced Sehat Card for the llow-incomepeople."

The High Commissioner shared with the guests that the government of Pakistan has nominated Dr Sania Nishter as its candidate for Director General, World Health Organization (WHO), at Geneva. He also called upon the attendees to lobby for Dr Sania Nishter.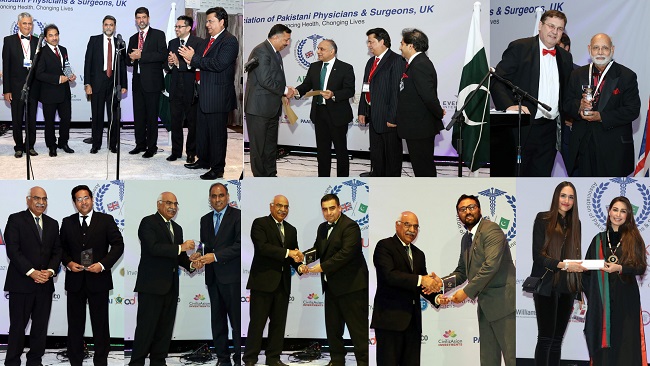 On this occasion, the High Commissioner appreciated British government's support in health and education sectors of Pakistan. He also touched upon the business and investment opportunities arising in the wake of Brexit and China-Pakistan Economic Corridor (CPEC). The High Commissioner updated the attendees on steady
economic growth and improved security environment in the country. He also emphasized on the need to raise the voice for the voiceless Kashmiris whose human rights were being violated by the India.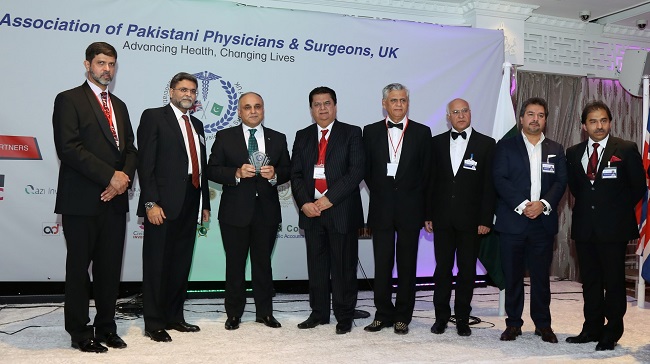 The High Commissioner lauded the role of APPS office bearers, particularly Dr Ayaz Asghar, Chairman APPS and Dr Sohail Chughtai, host of the event, for bringing the medical fraternity at one platform. He also underlined the need to
invite some British ministers and authorities to such events so that they could get to know the positive contribution of the Pakistani doctors to the British society.
Speaking about the 70th Independence Anniversary of Pakistan, the High Commissioner invited the Pakistani community to participate in celebration events being organized by the High Commission. He also thanked the World
Congress of Overseas Pakistanis (WCOP), for taking upon itself to sponsor the event at the TTrafalgarSquare next year.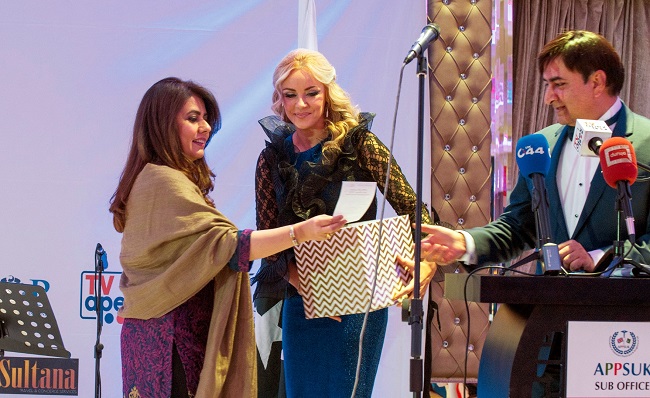 On this occasion, a Charter of Collaboration between the Association of Pakistani Physicians and Surgeons (APPS), and World Congress of Overseas Pakistanis (WCOP), was also exchanged.