UK
Top US official to visit Pakistan tomorrow following Trump's allegations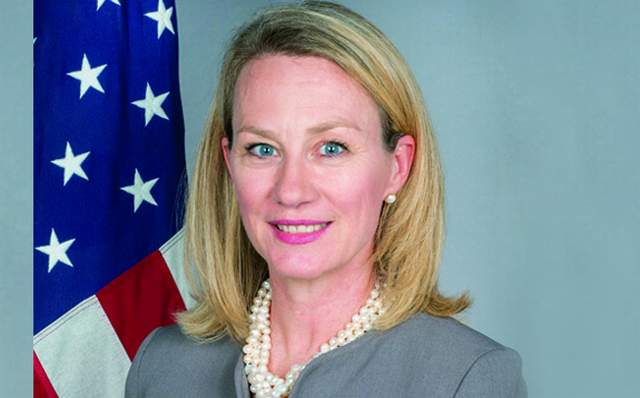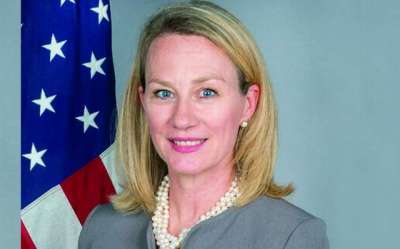 ISLAMABAD: The top United States (US) official – Alice Wells – overseeing South Asia diplomacy will visit Pakistan tomorrow (Monday) following US President Donald Trump's stern accusation of harboursing terrorists on the country, ARY News reported.
Alice Wells, who is the Acting Assistant Secretary of State in-charge of South and Central Asia, will meet Pakistani officials during her visit, the US State Department announced on Saturday.
Wells will be the first high-level US official to visit Pakistan after Trump's remarks with regard to his new policy for South Asia last week. However, this would be her second visit to Islamabad in the month.
During her visit first meeting earlier this month, Wells met Foreign Secretary Tehmina Janjua and Finance Minister Ishaq Dar in the federal capital.
Pakistan's foreign office on Wednesday said that blistering criticism by US President Donald Trump was "disappointing" and denied accusations that it supported terrorist groups.
READ ALSO: Russia slams Trump, defends Pakistan's Afghan role after China
In a firm rebuttal to Trump's claims that Pakistan had harboured "agents of chaos", the country's Foreign Ministry issued a statement asserting its commitment to fighting terrorism.
"No country in the world has suffered more than Pakistan from the scourge of terrorism, often perpetrated from outside our borders. It is, therefore disappointing that the US policy statement ignores the enormous sacrifices rendered by the Pakistani nation in this effort," it said.
Trump dramatically increased the pressure on Pakistan during a much anticipated national address on Monday in which he laid out a new strategy on the United States' involvement in Afghanistan.