UK
Pan-Generational Bollywood Stars, Poonam Dhillon and Rajkummar Rao, To attend Closing Gala of UK Asian Film Festival 25th Anniversary Edition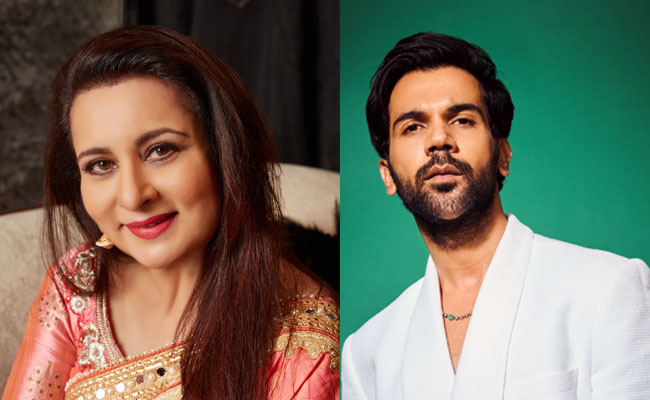 London: Pan-generational Bollywood stars, Poonam Dhillon and Rajkummar Rao, will be among the film talent in conversation at the Closing Gala of the 25th anniversary edition of UK Asian Film Festival – the world's longest running South Asian film festival. The Closing Gala Event and UK Asian Film Festival Awards will take place on Sunday 14th May, BFI Southbank.
Poonam Dhillon is a multi-award winning artist and silver screen icon, having acted in over 100 films in Hindi, Telegu, Kannada, Marathi, Gujarati and Punjabi, in blockbusters including Noorie, Trishul, Yeh Vaada Raha and Sohni Mahiwal among countless others. One of the top female actors in Indian cinema in the 1970s and 1980s, she went on to make her foray on television in serials such as Andaz and Kitty Party. Her highly-acclaimed theatrical performances include The Perfect Husband, The Perfect Wife, Pyar Mein Kabhi Kabhi and the acclaimed U Turn. Her upcoming films include Super Woman and Ek Kori Prem Katha on digital platforms. Dhillon pioneered the concept of mobile makeup vans in the Indian film industry and is the only film fraternity member of FCAT, an appellate tribunal for films facing censorship in India.
Rajkummar Rao is one of the most talented and versatile actors in India today. Being an outsider to the industry, he has carved a niche for himself with the different shades of character he plays, his choices in movies showcasing his diversity as an artist. Rao has helmed films that have garnered both critical acclaim and Box Office success. He has appeared in more than 30 films since 2010 and is the recipient of several accolades including a National Film Award; three Filmfare Awards; and an Asia Pacific Screen Award. In 2017, he appeared on Forbes India's Celebrity 100 list.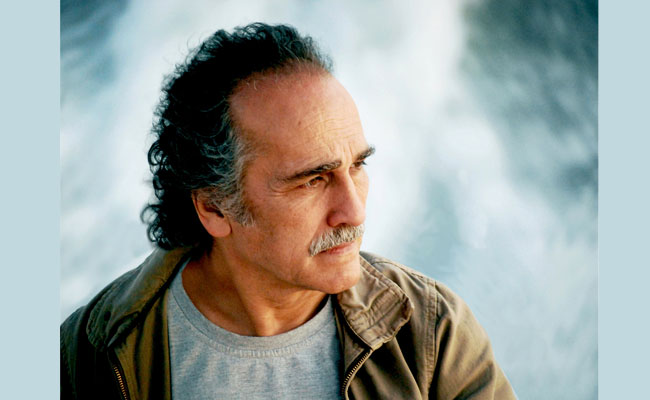 Also in conversation at UK Asian Film Festival Closing Gala will be Jamil Dehlavi, celebrated independent film director and producer. His notable films include Jinnah (1998), about the partition of India and the birth of Pakistan, which won the Grand Prize at the Festival of the Dhow Countries; Best International Film at the World Film Awards in Indonesia; the Gold Award at Worldfest Flagstaff; Best Foreign Film at Worldfest Houston; and was nominated for a Golden Pyramid at the Cairo International Film Festival.  Dehlavi's The Blood of Hussain (1980) was selected by the Director's Fortnight at Cannes Film Festival and won the Grand Prize at the Taormina Film Festival. In 2018, BFI Southbank presented a retrospective of his work entitled Between The Sacred And The Profane: The Cinema Of Jamil Dehlavi, which was described as "a rare opportunity to examine the contribution of one of the most intriguing and least understood figures of cinema."
The Closing Event will also feature a special centenary celebration screening of A Meeting Of Cultures, a heritage film told through the eyes of BA2 dance students from Trinity Laban Conservatoire of Music and Dance, marking the centenary of the start of the iconic collaboration between Prima Ballerina, Anna Pavlova, and renowned Indian dancer, Uday Shankar, from their first performance at Royal Opera House in 1923. Actor, Jassa Ahluwalia, will also host the UK Asian Film Festival 2023 Awards.
UK Asian Film Festival will run at venues across London, Leicester, Manchester and Glasgow from Thursday 4th – Sunday 14th May, UK Asian Film Festival is presented by Tongues on Fire and is supported by the BFI and Arts Council England, both awarding funds from the National Lottery, as well as support from the Department for Digital, Culture, Media and Sport (DCMS).  #HereforCulture.
Over the last 25 years, the festival has been a force to champion South Asian female-centric cinema and celebrate women in film – both behind and in front of the camera.  A festival helmed by women and feminist allies, its programmes have annually sought to disrupt the patriarchal status quo and initiate challenging conversations in its mission to advocate and promote gender equality in cinema.
The 'Celebrating Our Stories' theme of the festival's silver jubilee year will present a curation of film stories centring on the British Asian experience – redefining and reimagining one's roots and dreams in a foreign land – and will celebrate the individuality and uniqueness of trans generational, South Asian migrant stories.  UK Asian Film Festival is powered by broadcast partners, SONY TV and Lyca Radio; and TV Partner for UKAFF Short Film Competition is Shorts TV. 
The Opening Gala will present the UK Premiere of Sanaa (India, 2022; Dir: Sudhanshu Saria; Language: Hindi with English subtitles) on Thursday 4th May, BFI Southbank. The film is an observation of the choices and dilemmas facing women in the corporate workplace, highlighting gender disparities.  Smita Tharoor will host a Q&A with lead actor, Radhika Madan (Pataakha), and director, Sudhanshu Saria (Loev), following the BFI Opening Gala. An additional screening will take place on Thursday 11th May, Phoenix Leicester. 
The UK Premiere of Kamli (Pakistan, 2022; Dir: Sarmad Khoosat; Language: Urdu with English subtitles) takes place on Friday 5th May, GMAC Film, Glasgow with additional screenings on Saturday 6th March, Rich Mix, Shoreditch followed by a Q&A with writer, Fatimah Sattar; and Friday 13th May, Phoenix Leicester followed by a Q&A with actor, Nimra Bucha.  The latest offering from Sarmad Khoosat, one of Pakistan's most provocative auteurs, and starring Saba Qamar and Nimra Bucha , the film portrays a woman's struggle between her sense of loyalty to her husband, missing for eight years, and her carnal desires that urge her to move on.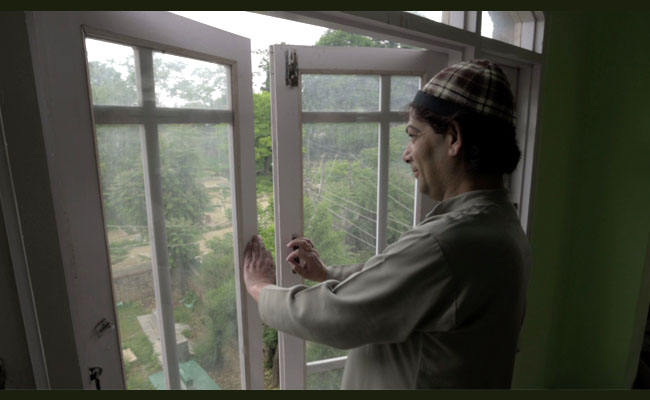 As part of the festival's LGBTQ strand, the UK Premiere of Trans Kashmir (India, 2022; Dirs: S.A. Hanan, Surbhi Dewan; Language: English and Kashmiri Urdu with English subtitles) takes place on Sunday 7th May, Rich Mix, Shoreditch.  Offering an intimate glimpse into the unique culture, resilience and beauty of transgender women in Kashmir, this documentary chronicles their growing movement to secure basic human rights. The screening will be followed by a Q&A with DJ Ritu, Rita H (Club Kali) and Asifa Lahore (drag artist).
The Closing Film on Saturday 13th May, Kiln Theatre, London is the World Premiere of Bhagwan Bharose (India, 2023; Dir: Shiladitya Bora; Language: Hindi with English subtitles).  Against the backdrop of a rising Hindu nationalist movement in late 1980's India, two village boys struggle with their understanding of God and religion. The screening will be followed by a Q&A with actors Vinay Pathak (Bheja Fry), Masumeh Makhija and Satendra Soni; and director, Shiladitya Bora (Song of Scorpions). 
UK Asian Film Festival annually hosts an eclectic mix of films; a thought-provoking lecture series; audience workshops; live performances; visual arts exhibitions; masterclasses; and the annual Short Film Competition.  It celebrates the very best in films with a link to South Asia and the myriad dimensions of South Asian arts and culture.
The 25th Anniversary Celebration of Goodness Gracious Me will take place on Monday 8th May, Beck Theatre, Hayes.  As UK Asian Film Festival (formerly known as Tongues on Fire) and seminal, British Asian comedy, Goodness Gracious Me, respectively celebrate 25 years, these cultural institutions come together to Celebrate Our Stories – Of Shared Identity, Culture And Future.  A special screening of one of the most popular episodes, Going For An English, will be followed by a Q&A with writer/ actors, Nina Wadia and Kulvinder Ghir; and writer, Sanjeev Kohli, hosted by actor, Jassa Ahluwalia.
Talking Life on Friday 12th May, The British Library will present Padma Bhushan recipient, screenwriter, lyricist and poet, Javed Akhtar; and television producer and writer, Nasreen Munni Kabir, bringing their conversational book to life in a discussion that will provide insights into the life and mind of a creative genius.  They will be joined by Akhtar's wife, award-winning actor Shabana Azmi. 
Directors Masterclass with Alankrita Srivastava will take place on Friday 12th May, Phoenix Leicester and Saturday 13th May, Studio, BFI Southbank. Award-winning filmmaker, writer, director and showrunner, Alankrita Shrivastava will share valuable insights into her work, delving into her craft and career trajectory. Regarded as one of India's leading contemporary visionaries, Alankrita has a penchant for telling women's stories, exploring the interior world of women through her films. Her critically-acclaimed features include Lipstick Under My Burkha, Dolly Kitty Aur Woh Chamakte Sitare, and Turning 30; and popular web series, Made in Heaven and Bombay Begums.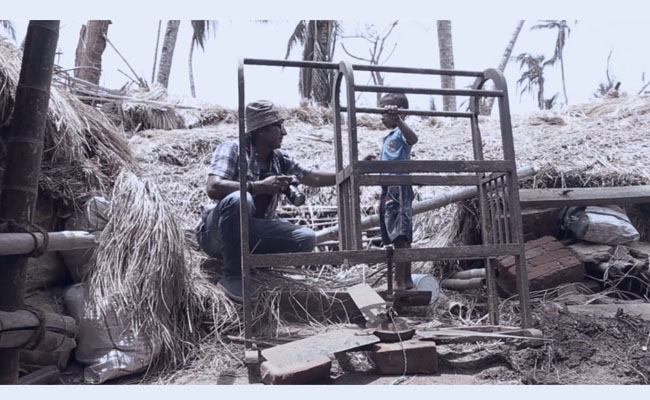 For full festival programme and ticket bookings visit: www.ukaff.com. 
UK Asian Film Festival Founder and Director, Dr Pushpinder Chowdhry MBE says, "When we set up Tongues on Fire, we wanted to create a platform for thought provoking stories that stimulate meaningful conversations, unpack uncomfortable truths and challenge patriarchy.  It fills us with great pride and joy to open our silver jubilee edition at NFT 1 BFI Southbank with a powerful screening of Sanaa.  This unique film has a compelling story that celebrates the journey so far for women's independence.  South Asian women are finally taking control to make their own decisions, be it their career, their bodies or their lives against a slow changing man's world.  Sanaa carries a beautiful message of solidarity and sisterhood to challenge generations of gender conditioning and the subtleties of modern misogyny. 
This is just a glimpse of some of the best gems made by today's brilliantly talented thinkers who have expertly captured the issues of this time to make enjoyable films that will excite our communities to drive positive change.  We remain true to our roots with a power packed programme celebrating our stories through excellent films, masterclasses, in conversations, live events and more!"
UK Asian Film Festival Creative Director, Samir Bhamra says, "I'm ecstatic! What an honour to have been part of the Tongues on Fire UK Asian Film Festival journey! I started as a volunteer for the festival in 2002 and was moved by the astonishing drive and ambition of the founders, Dr Pushpinder Chowdhry and Harvinder Nath.  They spearheaded an incredible film festival against all the odds to screen powerful South Asian stories to transform our communities.  Our beloved festival strives to highlight new perspectives and shines the spotlight on acclaimed filmmakers.  Our silver jubilee celebrations are rolling out the red carpet to welcome you back with an incredible line up of rich experiences.  Join us for new discoveries and fan favourites at a cinema or theatre in London, Leicester or Scotland!"
Miyrah Mistry, Head of Marketing for Sony Pictures Networks UK & Europe says, "SONY TV is excited to continue their partnership with UK Asian Film Festival who are back with a spectacular program to celebrate its 25th anniversary.  The festival has opened doors to thousands by providing a platform to showcase and promote South Asian talent globally.  This year UKAFF will showcase the best films and give you the opportunity to mingle with well-known actors, directors and music artists.  We look forward to seeing you there!"
Raj Baddhan, CEO of Lyca Radio says, "We are super excited to be partnering with the biggest South Asian film festival in the UK.  The UK Asian Film Festival has grown to become one of the most loved festivals in Europe.  We are very excited to be bringing our listeners coverage from the much talked about festival on Lyca Radio!"
Nidhi Sharma, Director, Mango Marketing & Events says, "We are hugely proud to be selected as the preferred marketing and sales partner for UKAFF.  There are some major plans for UKAFF this year and together with our sponsors, moviegoers are in for the real treat."
More than £30M is raised each week for good causes across the UK by the National Lottery.