UK
High Commissioner reiterates Pakistan's unwavering commitment to defeat terrorism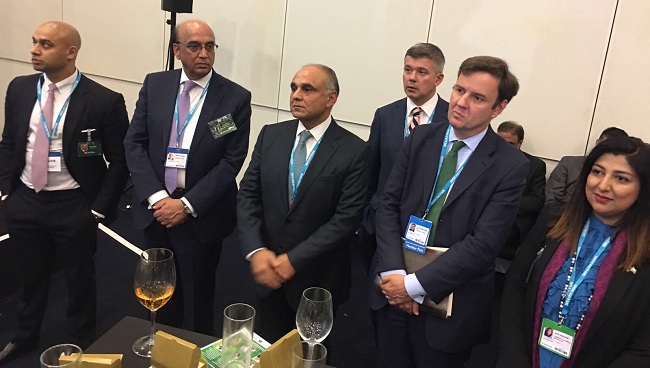 Welcomes the appointment of UK's Trade Envoy for Pakistan
H.E. Syed Ibne Abbas, Pakistan High Commissioner to UK reiterated Pakistan's unwavering commitment to be part of the global efforts to defeat terrorism which, he said, is now a global challenge. He also appreciated British Prime Minister Theresa May for mentioning Pakistan's sacrifices to defeat the menace of terrorism, in her address in United Nation General Assembly (UNGA). The High Commissioner was speaking at the reception organized by the Conservative Friends of Pakistan on the eve of Conservative Party Annual Conference in Manchester on 03 October 2017.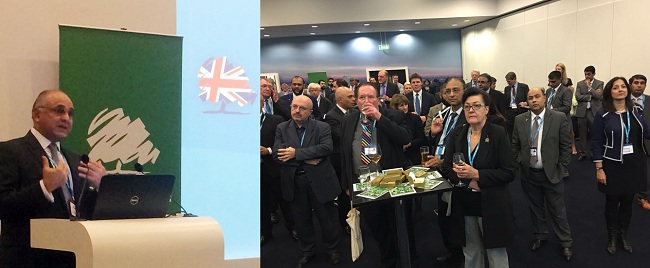 The Event was attended by Cabinet Ministers, Lords, Baronesses, MPs, Mayors and Councillors, business persons and professionals. Besides, a large number of British Pakistanis and British friends of Pakistan were in attendance.
The High Commissioner, in his remarks, noted that Pakistan-UK multifaceted political and economic ties are on the upward trajectory. He appreciated UK's cooperation for socio-economic development of Pakistan. In this regard, the High Commissioner welcomed the appointment of Mr Rehman Chishti MP as UK's Trade Envoy for Pakistan and hoped this would give further impetus to our bilateral trade.
Speaking about the vast economic opportunities offered by Pakistan, the High Commissioner said:
"Pakistan, due to its strategic location sits in the middle of more than half of the world's population. Good news is that our economy is growing at a fast rate of 5.4% with demographic advantages, growing middle class and rapid urbanization. The land mark China Pakistan Economic Corridor (CPEC), will be a game changer not only for us but for the entire region. As well, Pakistan will be a natural and logical choice to do business for the post-Brexit UK."
The High Commissioner thanked Zameer Choudhrey, Chairman Conservative Friends of Pakistan and other office bearers of the organization for organizing the event and providing a platform for re-enforcing Pakistan-UK relations.