UK
University of Birmingham partners with Birmingham City Council to deliver broad range of Degree Apprenticeships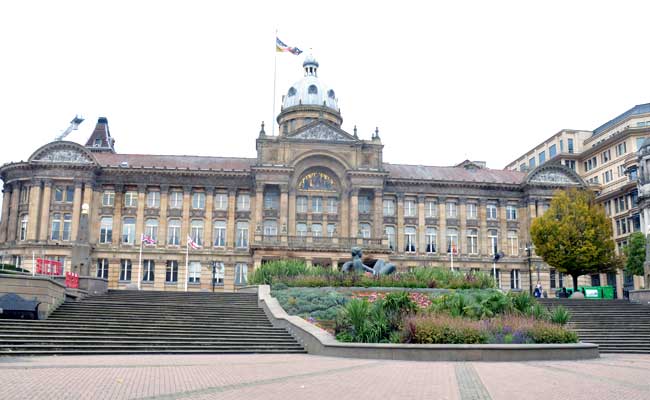 Birmingham UK, Monday 30th September 2019
The University of Birmingham today announces an innovative multi-programme framework agreement with Birmingham City Council to deliver Degree Apprenticeships across a number of disciplines, ensuring that the Council can future-proof its workforce and address any skills gaps. Areas of focus for these programmes include Education, Public Management, Health and Care System Leadership as well as Executive MBAs.
Degree Apprenticeships offer a unique and highly desirable opportunity for learners to develop knowledge, alongside practical work-based learning.  With Apprenticeship Standards being developed by employers for employers, it allows them to identify and focus their attention on skills gaps, through earlier graduate recruitment and up-skilling of their existing workforce.
Birmingham City Council chose the University of Birmingham, already a key strategic partner, to deliver these Degree Apprenticeship programmes, building on previous jointly developed work around the 21st Century Public Servant.
Councillor Tristan Chatfield, Cabinet Member for Finance and Resources at Birmingham City Council, notes: "Over the last decade or so the size and profile of our workforce has changed significantly as a result of reduced budgets, technology and changing citizen needs. It is critical we have the right employees in the right place at the right time. This partnership and the Degree Apprenticeships will be of immense help as we look to develop and improve our workforce so it is fit for the challenges of now and the future. We are hugely ambitious for the future of Birmingham City Council but we can only realise those ambitions with a dynamic, engaged and positive workforce"
Professor Catherine Mangan of the University of Birmingham, continues: "This partnership builds on our long-standing civic engagement with the Council. The University of Birmingham is committed to developing Degree Apprenticeships as part of its programme portfolio and considers them of paramount importance in addressing regional and national skills gaps."
Having launched its first Degree Apprenticeships in 2018, the University of Birmingham now delivers 10 Degree Apprenticeship programmes to over 300 apprentices, covering a broad range of skills, e.g. urban and regional planning, digital skills, rail engineering and senior leadership. There are partnerships in place with over 70 organisations across the private, public and third sectors, in business, local government, education and the NHS. The University is continuing to develop further programmes against a number of additional Apprenticeship Standards and our offer for partners continues to grow.
From a University perspective, it is hoped that Degree Apprenticeships will enable a greater diversification in the student population.  The University has seen our Level 6 Degree Apprenticeship programme in Digital and Technology Solutions attract a higher number of female applicants than ever before in the discipline and it is hoped that the programme can link with our widening participation agenda to encourage applications from those groups who don't tend to apply to university had it not been for the Degree Apprenticeship route.
In addition, the University believes that Degree Apprenticeships offer a new way in which to strengthen the Further Education to Higher Education pathways and this can work in collaboration with local FE colleges across the region.