World News
World Kashmir Awareness Forum Condemns the Arrest of World-renowned Human Rights Activist Khurram Parvez by NIA of India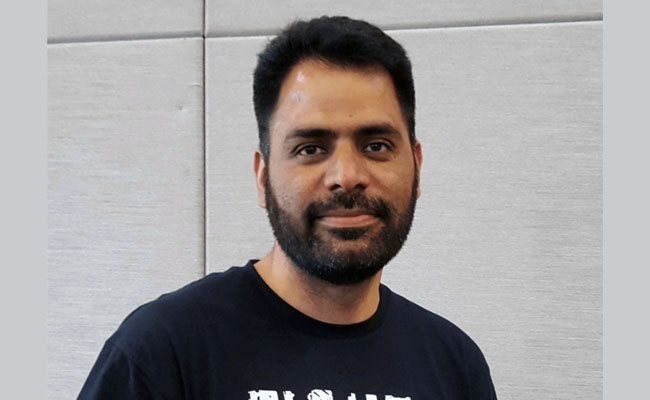 -WKAF Calls to Protect Activists and Free Speech-
Washington, DC (November 22, 2021) – The World Kashmir Awareness Forum (WKA) issued the following statement on the arrest of Kashmiri human rights activist Khurram Parvez.
"We condemn the arrest of Khurram Parvez that took place today by the National Investigation Agency (NIA). Parvez is one of Kashmir's most courageous and fearless human rights activists, coordinator of Jammu Kashmir Coalition of Civil Society, and chairperson of the Asian Federation Against Involuntary Disappearances.
Khurram Parvez was given 'Reebok Human Rights Awards' in 2006 in recognition of his significant contribution to further human rights cause through peaceful means. The award carries a grant of $50,000, which Khurram donated to the 'Coalition of Civil Society in Kashmir (CCSK).' In his acceptance speech, Khurram said, "This award stands as a symbol of remembrance of all those faces unseen, voices unheard and souls familiar as well as strangers whose killings and sufferings everyday have deepened our commitment and cemented our belief in the rights movement."
Professor Geeta Patel, an Indian-American scholar wrote in November 2006 issue of 'The Voice' about the peaceful approach adopted by Khurram Parvez. "Khurram was thirteen years old when his grandfather was killed during a peaceful demonstration. Rather than resorting to violence to avenge his grandfather's death, Khurram studied and turned to a peaceful solution to widespread human rights crisis in Kashmir."
On Monday evening, Parvez was unlawfully arrested following a raid of his residence and office by the NIA under the Unlawful Activities Prevention Act (UAPA). This act has been used by Indian forces to harass, assault and imprison Kashmir's human rights activists, political leaders, and journalists. Such actions by the NIA are politically motivated and are part of the Indian government's attempt to further silence Kashmiri voices. As these heinous acts against the indigenous people of Kashmir and Jammu continue, the resiliency of the local people and the hope they have for self-determination grows stronger. We stand in fierce opposition to India's actions against the people of Kashmir and condemn any restriction of free speech and expression throughout the region.
It is imperative we stop the Indian government's attack on free speech in the region and we urge the government and international community to ensure that rights activists, political leaders, and local journalists are allowed to work freely and without harassment. We also demands an impartial probe of the arrest of Khurram Parvez by a neutral agency, like the United Nations.
Our thoughts are with Parvez and his family during this unlawful arrest."
For more information, please contact: worldkashmirawareness@gmail.com