World News
India is serious threat to regional peace and Security. Syed Faiz Naqshbandi Convener APHC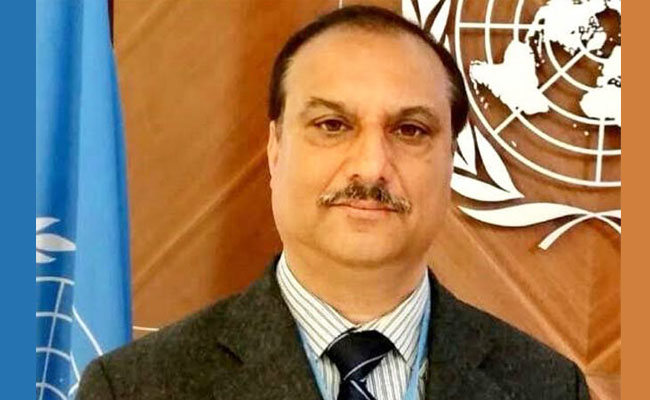 Islamabad; Syed Faiz Naqshbandi Convener, All Parties Hurriyat Conference (APHC) header by incarcerated chairman Mirwaiz Umar Farooq in an extraordinary meeting has expressed serious concern over the alarming situation of human rights abuses by Indian armed forces in occupied Kashmir under the garb of Coronavirus pandemic and deployment of additional Indian troops.
India has become serious threat to regional peace and Security. Indian armed forces is not only committing genocide of Kashmiris in Occupied Kashmir but is firing and using heavy artillery on civilians population on ceasefire line causing heavy human loss. Besides India has increased its military deployment in occupied Jammu and Kashmir making it most militarised zone in the world, Naqshbandi said.
The meeting demanded immediate release of its Chairman Mirwaiz Dr. Umar Farooq, who is under illegal house arrest since August 5, 2019. No one is allowed to meet him.
Kashmiris in Occupied Kashmir are completely without freedom of expression, free assembly and freedom of press. UN Secretary General may pressurise India for release of Mirwaiz Umar Farooq, Syed Ali Gillani, Mohammad Yasin Malik, Aaysia Andrabi, Shabir Ahmed Shah, and all Hurriyet leaders, youth and other innocents languishing in various jails across India, as they are under serious threat in wake of the coronavirus outbreak. crowded jails are most vulnerable in the spread of the virus among inmates, which is a matter of grave concern.
On daily basis fake encounters, enforced disappearances are managed by Indian forces and world may take notice of it, the meeting concluded.
Syed Aijaz Ahmed Shah Rehmani, Zahid Safi, Mian Muzaffar Ahmed attended the meeting.