UK
UK leads the world on Srebrenica Memorial Commemorations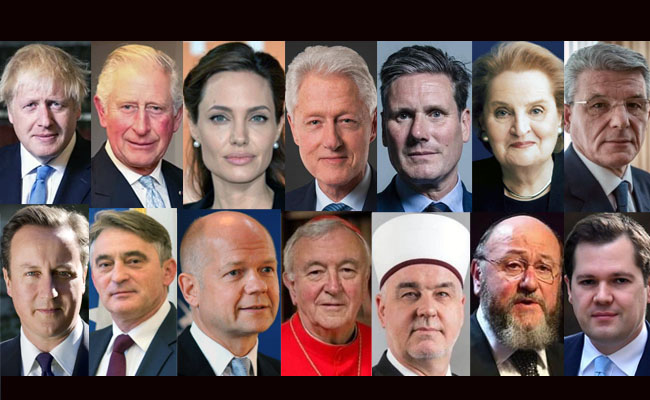 London: On July 11, 1995, Bosnian Serb troops captured the town of Srebrenica in Bosnia-Herzegovina which is just 2 hour flight from London.
In just five days they systematically murdered more than 8,000 Bosnian Muslims as part of a deliberate ethnic cleansing programme which had started across the country in April 1992 and saw up to 50,000 women raped and 2.2 million people displaced.
This was the worst atrocity on European soil since the second World War. The courts ruled what happened in Srebrenica as Genocide. Judge Riad said that these were "truly scenes from hell, written on the darkest pages of human history".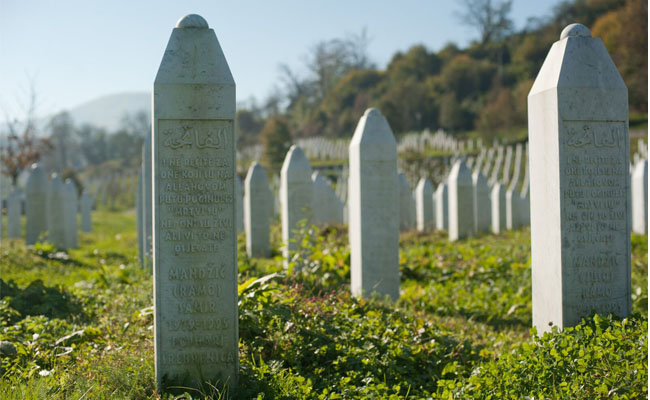 In 2009 the European Parliament passed a resolution asking every member state to commemorate Srebrenica Memorial Day on July 11 to honour the victims and learn the lessons of Srebrenica. However not a single country in Europe holds a national commemoration, except the United Kingdom, thanks to the charity Remembering Srebrenica UK.
This year's remembrance was particularly significant as it marked the 25th anniversary of the genocide in Bosnia.
Despite COVID-19 Britain has become the biggest commemorator of the Srebrenica genocide in the world.
This year's UK Srebrenica Memorial Day was held online and the entire Ceremony was broadcast on Aljazeera Balkans, Hayat TV, FaceTV and Islam Channel reaching millions of people in Britain and across the world.
The distinguished speakers who participated in UK's Srebrenica Memorial Day Ceremony included HRH Prince Charles, Prime Minister Boris Johnson, Hollywood Actress Angelina Jolie, the President of Bosnia-Herzegovina Šefik Džaferović, the Secretary of State for Housing, Communities and Local Government, Rt Hon Robert Jenrick MP, Sir Kier Starmer MP, Leader of the Labour Party, the Grand Mufti of Bosnia-Herzegovina Husein ef. Kavazovic, the Chief Rabbi Ephraim Mirvis, Cardinal Vincent Nichols, The Archbishop of Westminster, David Cameron, President Bill Clinton, Lord William Hague, Secretary Madeline Albright and survivors like Fikret Alić who survived the Omarska Concentration Camp, Munira Subasic, President of Mothers of Srebrenica and Zepa Enclaves and Suhra Sinanovic, President of Mothers Association of Bratunac.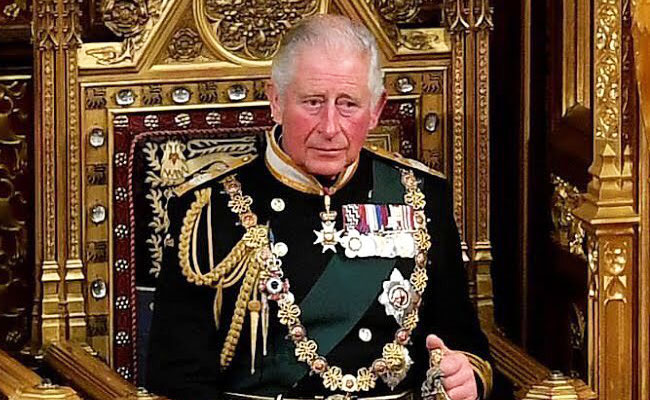 Speaking at UK's Srebrenica Memorial Day Ceremony The Prince of Wales, whose scheduled official visit to Srebrenica in March was postponed due to COVID-19, said: "The terrible events of July 1995, confirmed as genocide by international courts, are a dreadful stain on our collective conscience. By remembering the pain of the past, and learning its lessons, we can together resolve that it must never happen again. This is why the work of organisations like the UK's "Remembering Srebrenica" is so vitally important; and why 25 years after these terrible crimes were committed, we should stand in determined solidarity with those who have lost so much".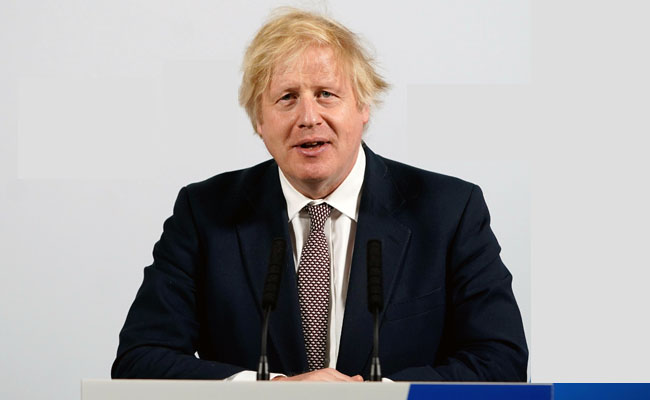 The Prime Minister Boris Johnson said: "There are those who would prefer to forget or deny the enormity of what took place. We must not allow that to happen. We owe it to the victims and to future generations to remember Srebrenica and ensure it never happens again".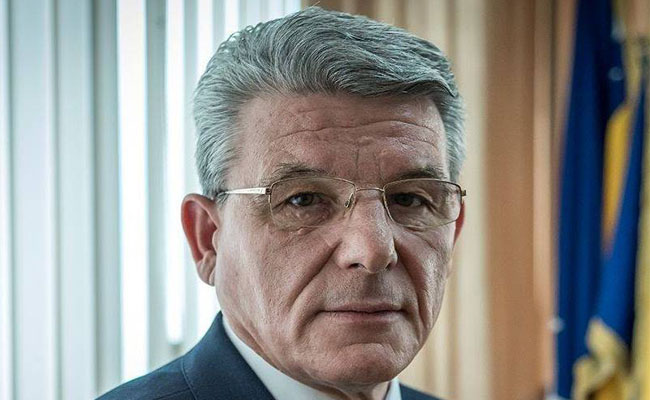 The President of Bosnia-Herzegovina, Šefik Džaferović shared his grief over what transpired 25 years ago and said: "This commemoration provides us with the opportunity to together pay tribute to those who were brutally killed as well as those who have survived and endured the horrors that no should go through.
"This moment strongly reminds us that we must reaffirm our determination and ensure that the hatred and prejudice that led to the genocide and ethnic cleansing in Bosnia does not spread in our own communities," he added.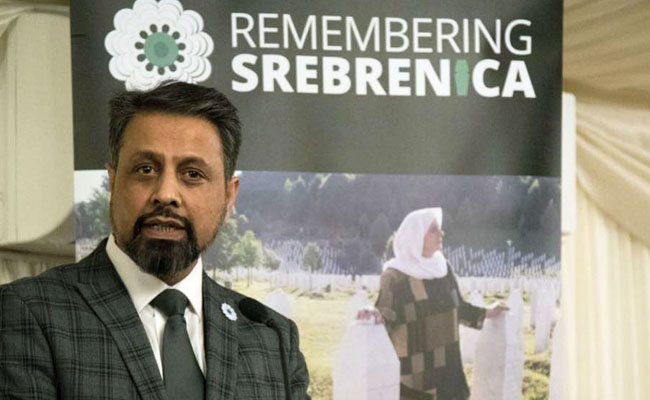 The Chairman of Remembering Srebrenica UK, Dr Waqar Azmi OBE said: "we are proud that our country commemorates Srebrenica Memorial Day with support at the highest levels from HRH Prince Charles and Prime Minister Boris Johnson bringing our nation together in acts of remembrance."
The UK's National Srebrenica Memorial Day was culmination of a week which saw 1,500 memorial activities taking place up and down the country in hundreds of schools, local authorities, places of worship, community centres and police stations.
Some of these activities included Shetland Islands Council holding a one minute's silence, Durham Cathedral raising the Srebrenica Memorial Flag, St Helens Borough Council lighting the Steve Prescott Bridge, schools holding assemblies, Hertsmere Borough Council changing their Twitter profile picture to the Srebrenica flower, Greater Manchester Police commemorating in local police stations and places of worship devoting their religious services to Srebrenica remembrance.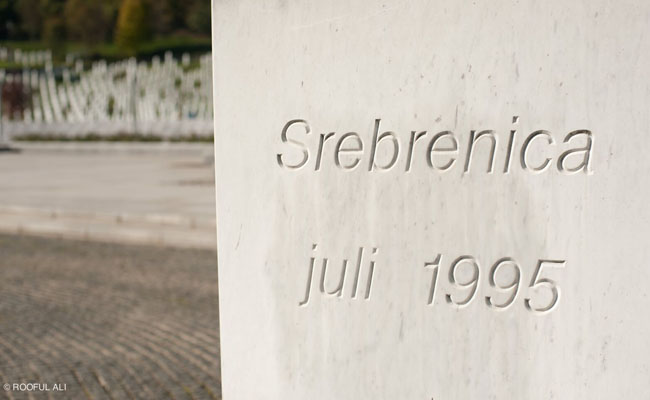 This year's UK's Srebrenica Memorial Day Theme is "Every Action Matters". This seeks to encourage every person to reflect upon their own behaviours and choices that they make, and demonstrate that however insignificant it may seem, every action does matter.
Srebrenica has become a world symbol of the horrific consequences that can result from inaction and, therefore, taking action, however, small matters.
"This theme will continue to be promoted throughout the year by Remembering Srebrenica in school educational programmes and community action projects to teach people the importance of building stronger, more inclusive communities free from prejudice and intolerance and inspire the next generation to help ensure that hatred does not prevail", Dr Waqar Azmi OBE said.