World News
MMU receives widespread condemnation over Attacks on Places of Worship in Srinagar, IOJK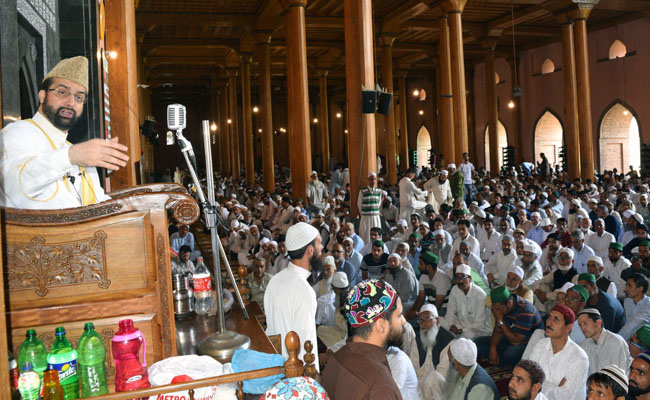 Srinagar: Mutahida Majlis-e-Ulema (MMU), amalgam of all religions and socio religious organisations across the valley headed by incarcerated Mirwaiz Umar Farooq which include Anjuman Auqaf Jama Masjid, Darul Uloom Raheemiya, Muslim Personal Law Board, Anjuman Sharian Shian, Jamiat Ahle Hadeeth, Jamaat-e-Islami, Karwaan-e-Islami, Itihaad-ul-Muslimeen, Anjuman Himaayat-ul-Islam, Anjuman Tableegh-ul-Islam, Jamiat Hamdania, Anjuman Ulma-e-Ahnaaf, Darul Uloom Qasmiya, Darul Uloom Bilaliya, Anjuman Nusrat-ul-Islam, Anjuman Mazhar-ul-Haq, Anjuman Aima Wa Mashaaikh Kashmir,Muslim Waqf Board, Darul uloom Naqashbandia, Darul Uloom Rashidia, Ahli Bait foundation, Parvaani wilayat and other social, religious and educational organisations in a joint statement said that any move by the administration to open liquor shops across the length and breadth of valley will not be allowed and will be strongly opposed and resisted by all the religious organisations, Ulemas and Muslims of the valley. MMU said that the government order dated 16th June which is widely circulating on social media clearly stating governments plan to set up liquor shops at 67 locations in Kashmir valley is causing grave concern and anguish among the Muslims of the valley.
MMU said it is malafide that this government in the midst of the major global pandemic when all energies are focused on the fight against it is instead busy bringing in ordinances and rules to change the demography of the Muslim majority state and now by such orders is further assaulting our Muslim identity and values and hurting our religious sentiments .
MMU asked the government to immediately withdraw this immoral and anti-Islam order.