UK
Virtual book launched to record city's memories of COVID-19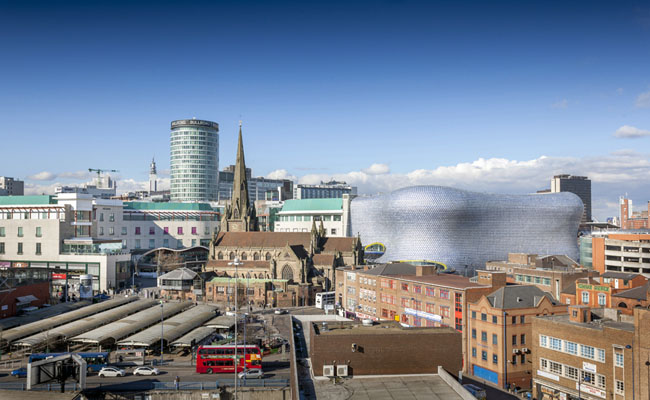 Birmingham City Council has launched an online book of memories to acknowledge the city's response to the COVID-19 pandemic.
Birmingham's Memories of COVID-19 is a digital platform created to capture the thoughts and experiences of our citizens and communities during the unprecedented lockdown period through to the easing of restrictions and beyond.
The online space, located on the council's website – birmingham.gov.uk – contains a plethora of heart-warming anecdotes, tributes and memories from people across Birmingham.
With emotive entries from the families who have lost loved ones to COVID-19, showcasing the devasting impacts of this illness to tales of home schooling and volunteering, this provides people with a chance to capture the moments and memories that mattered.
Lord Mayor of Birmingham, Cllr Mohammed Azim, said: "As we adapt to a 'new normal', it has been a great comfort to see how communities, key workers and volunteers have helped and supported citizens during these unprecedented and unsettling times.
"The Birmingham Book of Memories provides a platform for people across our city to record experiences; pay tribute to loved ones who passed away during lockdown; and to recognise those who have helped along the way, from friends and family to frontline workers and volunteers who have gone above and beyond to help keep life going during this pandemic.
"It is important that our memories are recorded to capture and celebrate how Birmingham responded to the coronavirus crisis."
Elsewhere, there is the story of the tireless work of Mariana Plamadeala, a Romanian who moved to Birmingham in 2014, who has been supporting homeless people through the pandemic.
Mariana said: "During the pandemic times, together with my colleagues from Romani Uniti Din Anglia (RUDA) association, we have conducted live interviews on our Facebook page with inspirational people from Moldova and Romania who live in England…and can share their inspirational stories. These times has shown to us how united we are."
There will be many similar and different experiences across the city's 1.2 million residents. This pandemic has changed the world and everyone in some way has been affected by COVID-19. These challenging times have displayed Birmingham's togetherness and shown how united individuals and communities across the city are.
The stories collated for Birmingham's Memories of COVID-19 will be displayed online and turned into a hard copy to be kept in Birmingham City Council's archives.