Business
World oil prices rise on Russian President remarks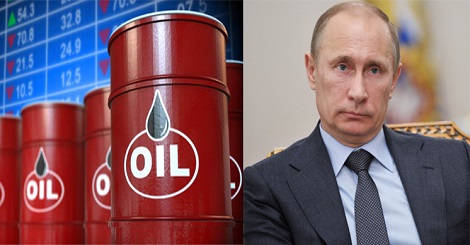 NEW YORK: Oil futures rose on Friday following remarks from Russian President Vladimir Putin, who said he believed Russia and other producing nations should freeze output to stabilize long-suffering oil prices.The statements ran counter to views attributed the day before to Russia's oil minister which appeared to cast doubt on the need for any production freeze. Putin and Alexander Novak, the energy minister, were also quoted Friday as saying that Russian production would increase this year.
In New York, a barrel of West Texas Intermediate for October delivery rose $1.28 to close at $44.44.North Sea Brent, also for October delivery, gained $1.38, settling at $46.83 per barrel on the Intercontinental Exchange in London.The Organization of the Petroleum Exporting Countries is scheduled to convene late this month in Algeria and oil prices have fluctuated on speculation that the cartel could agree to limit supply.In an interview with Bloomberg published Friday, Putin said he believed Russia and OPEC, which together produce half the world's oil, should agree to freeze production and that any disagreement with Iran over the issue could be overcome.Iran has pledged to increase its production to pre-sanctions levels of 4 million barrels per day.
"From the viewpoint of economic sense and logic, then it would be correct to find some sort of compromise," Putin told Bloomberg. "I am confident that everyone understands that."Efforts to reach a similar agreement collapsed in April when top producer Saudi Arabia balked at Iran's insistence on returning to prior output levels.Jason Schenker of Prestige Economics told AFP that, after losses earlier in the week, the dollar's fluctuations on currency markets had helped oil prices rise."Next week we are going to see it move lower," he said of the dollar.