Business
Australia's Port of Melbourne sold for $7.3 billion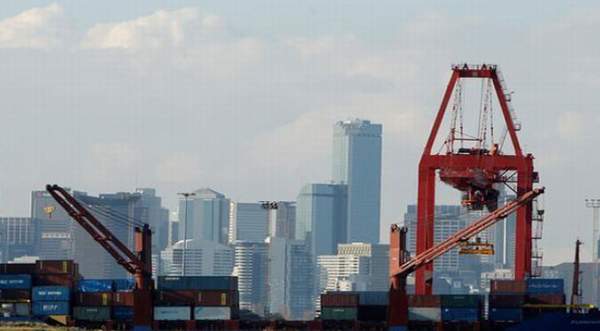 SYDNEY, AUSTRALIA: An Australian-led consortium on Monday won a 50-year-lease on the nation's biggest container and cargo port for Aus$9.7 billion (US$7.3 billion), the latest maritime asset to be privatized.
The Port of Melbourne, which deals with more than 3,000 ships annually, was snapped up by a consortium including Australia's second-largest wholesale funds manager the Queensland Investment Corporation and multinational firm Global Infrastructure Partners.
The pricetag was well above expectations with the Victorian state government initially expecting Aus$6 billion for one of Australasia's largest maritime hubs for containerized, automotive and general cargo.
"The lease, worth in excess of $9.7 billion, reflects strong bidder interest and the port's value, as the biggest container and cargo port in the country," the state government said.
Another consortium including Australian fund manager IFM Investors and Dutch pension fund APG Asset Management was also in the running.
A large chunk of the proceeds of the sale, which has been approved by regulators, will be spent on regional and rural infrastructure projects.
"Regional Victoria will be big winners from the lease, with significant funding to support projects they need, like better roads, and irrigation and energy projects," said state Treasurer Tim Pallas.
"Leasing the port reinforces Victoria's position as the freight and logistics capital of Australia and will make a great port even better."
A string of major Australian ports have been privatized in recent years, including the world's biggest coal export port in Newcastle which was secured on a 98-year lease by an Australian and Chinese consortium in 2014 for Aus$1.75 billion dollars.
That deal followed the long-term lease of Sydney's Port Botany and Port Kembla further south, with money earmarked for infrastructure projects.