UK
Government approval for Birmingham Clean Air Zone plans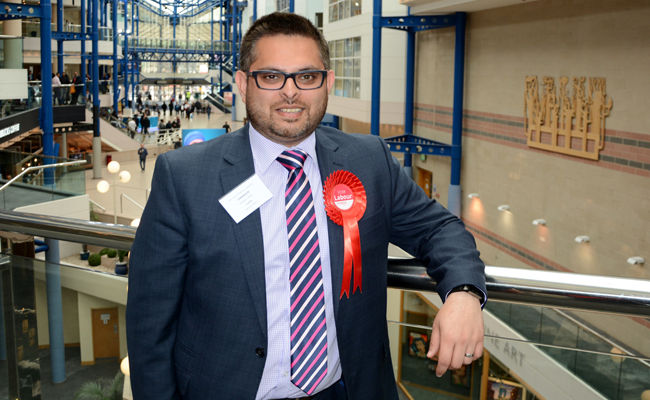 Birmingham City Council's plan for a Clean Air Zone to help tackle the problem of air pollution in the city has received Government approval.
The council submitted its full business case in February after being required by the Government to achieve compliant air quality limits in the shortest possible time.
Dr Therese Coffey, Parliamentary Under-Secretary of State for the Environment, has now written to the council to confirm that its plans for a Class D charging Clean Air Zone and a package of additional measures have now been approved.
The Government has also allocated £14.2 million from its Implementation Fund for the delivery of signs, cameras and other infrastructure, and £38 million from the Clean Air Fund to support a package of mitigation measures to support businesses and individuals likely to be impacted by the introduction of a Clean Air Zone.
The council is also offering a range of exemptions to allow eligible businesses and individuals more time to make the switch to compliant vehicles.
Councillor Waseem Zaffar, Cabinet Member for Transport and Environment at Birmingham City Council, said: "We clearly have a major public health crisis in our city, with people being exposed to illegal and unsafe levels of air pollution. The introduction of a Clean Air Zone is the start of our fight back.
"I welcome this announcement from the Government, which gives approval to the plans we have put forward to bring air pollution levels down to legal limits.
"We feel that we will have sufficient resources to get the balance right between introducing a very much needed Clean Air Zone and supporting the communities and businesses potentially affected by these measures.
"I'm pleased that we will have nearly £15 million to support the taxi community, both Hackney carriage and private hire drivers, to upgrade to cleaner and greener vehicles, enabling them to continue providing their valuable service to the city.
"I'm also pleased to have worked with the council's Licensing and Public Protection Committee, and particularly its chair, Councillor Barbara Dring, to secure this package of measures.
"In light of the reduced funding for a scrappage scheme, we will continue to work with other council leaders and combined authorities across the country to lobby the Government for a national diesel scrappage scheme."
Additional information
The £38 million of support from the Clean Air Fund will cover the following schemes:
£10.84 million to provide mobility support for individuals working with the Clean Air Zone (of which at least 50 per cent must be used for a scrappage scheme);
£5 million for a Hackney carriage support package;
£2.75 million for a council-run Hackney carriage leasing scheme;
£7 million for a private hire vehicle upgrade package;
£10.05 million for an HGV and coach compliance fund;
£0.35 million for supporting engagement and awareness activity, and
£1.97 million to support the administrations of the above schemes and mitigations.
Exemptions from the Clean Air Zone charge are as follows, along with the time period the exemption will last:
Commercial vehicles registered within the Clean Air Zone (LGV/HGV/coaches – maximum 2 vehicles per company) – 1 year
Commercial vehicles registered within the Birmingham area travelling to the Clean Air Zone with an existing finance agreement  beyond 2020 (LGV/HGV/coaches – maximum 2 vehicles per company) – 1 year
Residents living within the Clean Air Zone, who have their private vehicles registered  to their address – 2 years
Individuals travelling into the Clean Air Zone for work – 1 year
Visitors to key hospitals, GP offices and care homes within the Clean Air Zone – duration of stay, with exemption running for 1 year
Vans and minibuses registered as providing essential community and school transport services that are classified as section 19 operators, registered for operation in Birmingham – all years
Vehicles registered with disabled tax class – exempted for the duration of the CAZ