World News
DFP welcomes Bozkir's statement on Kashmir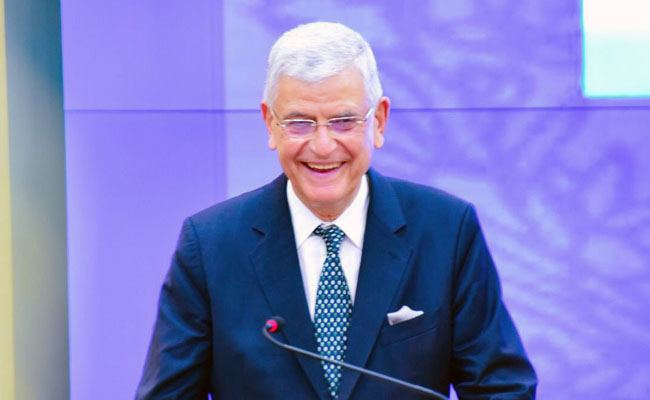 Islamabad: Acting Chairman Jammu and Kashmir Democratic Freedom Party (DFP) Mehmood Ahmed Saghar has welcomed the recent statement of President of the United Nations General Assembly (UNGA) Volkan Bozkir in which he clearly stated that the status of the Jammu and Kashmir dispute must not be changed unless the dispute was resolved as per the resolutions of UN Security Council.
In a statement issued here on Friday, the DFP leader termed Mr. Bozkir's statement as a diplomatic victory for Pakistan and the people of Jammu and Kashmir. The statement, he said, serves as an eye-opener for the Indian government that seems hell bent on changing the status of the disputed territory of Jammu and Kashmir.
Terming Indian government's attempts as a serious violation of the International law Saghar said that it was high time the world should take notice of India's intransigence and its nefarious designs aimed at changing the entire nomenclature of the state. Stressing the need for an early and amicable solution of the lingering dispute, he said, time has come that the world should play its much-needed role to resolve the dispute in line with the UNSC resolutions and hold the Indian government accountable for the destructive role it had played to avoid implementation of the resolutions calling for holding a free, fair and impartial plebiscite in Kashmir under the UN auspices.
He also lauded Pakistan for its meaningful and constructive role in seeking a just and amicable settlement of Kashmir and Palestine.
Meanwhile, Saghar in a separate statement expressed his serious concern over continued bloodshed of innocent youth and violations of human rights in Kashmir by the Indian occupation forces and appealed to world community to help resolve Kashmir conflict, which he said was the major cause and consequence of violence and unrest in the region.