UK
Kashmir Voice International condemns the abolition of article 370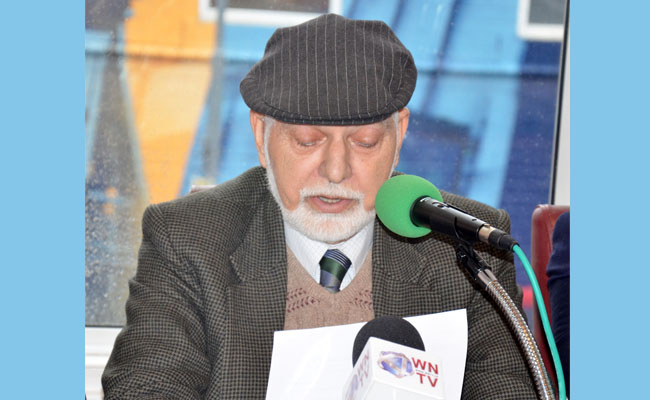 London: Kashmir Voice International (KVI) expresses serious concern regarding the continued restrictions in Kashmir. The people of Kashmir remain disconnected with relatives, friends and outer world. This is unprecedented, highly condemnable and violates the basic human rights. The government's claim that landline overall and mobile phones in District Kupwara are working is a blatant lie. Kashmir diaspora in UK stays disconnected with families and relatives living in Kashmir as contact on phones is not possible.
KVI considers the decision of 5th August 2019 by the Indian Parliament abolishing Articles 370 and 35 A and down grading the state to Union Territories as illegal and unconstitutional. No such decision could be taken without seeking the consent of the state. In view of the opinion of legal luminarias constitutional matters could only be taken up for consideration by the Constituent Assembly which needs to be re-convened as it has abolished in 1956. Any such changes would need the approval of Constituent Assembly and not the Legislative Assembly. As a matter of fact all the changes made in Kashmir Constitution since 1956 are illegal. KVI considers that this bill through which state has been divided and annexed has hurt the dignity and honor of J & K and given a big blow to the relationship between state and center.
KVI believes that the relationship of the State with Delhi was conditional as laid down in the Accession Document through which Maharaja handed over only three (3) subjects to government of India. But unfortunately the process of erosion of state constitution started soon after its application and it was emptied of its vital organs leaving only the Skelton. This accession bill has demolished that Skelton as well.
The claim that the decision has been taken in the interest of progress and development is unfounded as Article 370 has been no hindrance in the way of development and progress. Moreover, the land grants bill passed by the State Legislature for such purposes is in place.
KVI urges upon the government of India to respond the voices at International level and remove all restrictions imposed on the total population, also review means of communication enabling the people to connect with friends and relatives. KVI also demands the release of imprisoned people also allowing freedom of speech and political activities.
By : Prof. M.A.Raina Chairman