UK
Pakistan poised to make impact as a sought-after economy: Nafees Zakaria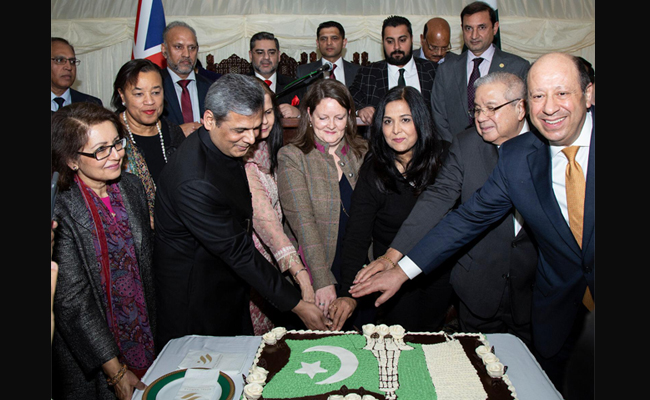 Pakistan High Commissioner to the UK, Mohammad Nafees Zakaria hosted a Reception at his official residence, "Pakistan House" last evening to celebrate 79th National Day of Pakistan.
A large number of dignitaries including British Parliamentarians, High Commissioner/ Ambassadors, Heads of International Organisations, senior British Government officials, Defence Attaches, Pakistan community members, Mayors, Councillors, media representatives, and people from other walks of life attended the Reception.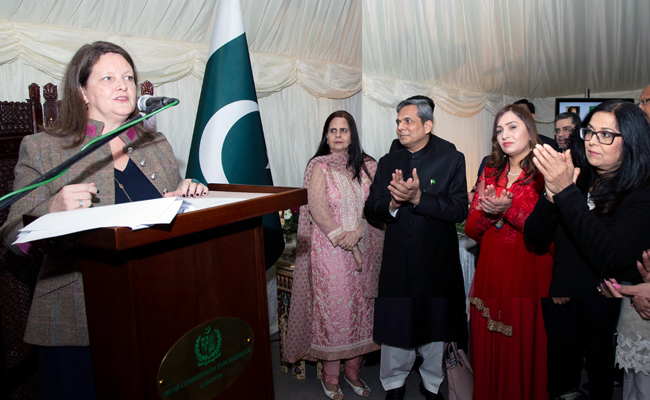 In his welcome remarks, the High Commissioner paid homage to the Founding Fathers and Heroes of Pakistan Movement. He also expressed solidarity with the grief-stricken families of the Christchurch terrorist attack.
Speaking about economic promise of Pakistan, Mr Zakaria said:
"Pakistan with its constantly strengthening democratic institutions, growing economy and 210 million strong population, half of which is under the age of 30 years, is poised to make impact as a sought-after economy. This is reflected in the increased investor's confidence, as more and more foreign companies show keenness to invest in Pakistan. The recent investment interests and inflows from China, UAE, Saudi Arabia, Qatar, Turkey, United Kingdom, and Malaysia are but a few."
The High Commissioner said Pakistan's strategic and economic importance by virtue of its geographic location makes it a natural economic hub and energy corridor for the region. These opportunities are coming at the most conducive times when Pakistan is safe and secure.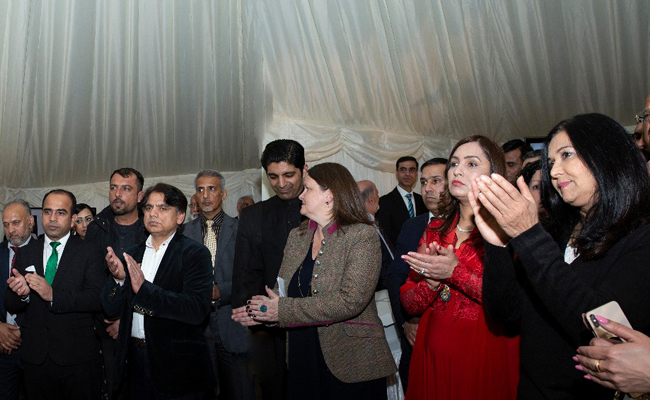 About Pakistan-UK relations, Mr Zakaria said:
"The strong political goodwill between the two countries, coupled with diaspora linkages, serves as a solid foundation to build mutually beneficial relations in diverse fields. The UK is our leading development partner, with 120 British companies already doing profitable business in Pakistan and now the British Airways has also announced resumption of its flights to Pakistan from June this year."
FCO Senior Official, Ms Lesley Craig, who delivered the government's message for the occasion, said that Pakistan and UK have growing and extraordinary ties which are becoming stronger with the passage of time as they share their partnership. British Pakistanis make huge contribution to all areas of life in UK including in Parliament, business, culture and education. She mentioned several high level visits from UK to Pakistan in recent past and many more planned for the future which show strong bilateral relations. Ms. Craig said that resumption of British Airways to Pakistan shows great confidence in the country and would help many more people to visit UK and Pakistan and build the links.
Ms Craig said that that in the backdrop of Brexit, UK was looking at the opportunities to deepen its ties with Pakistan. She said that UK sees Pakistan as a great place for doing business and investment.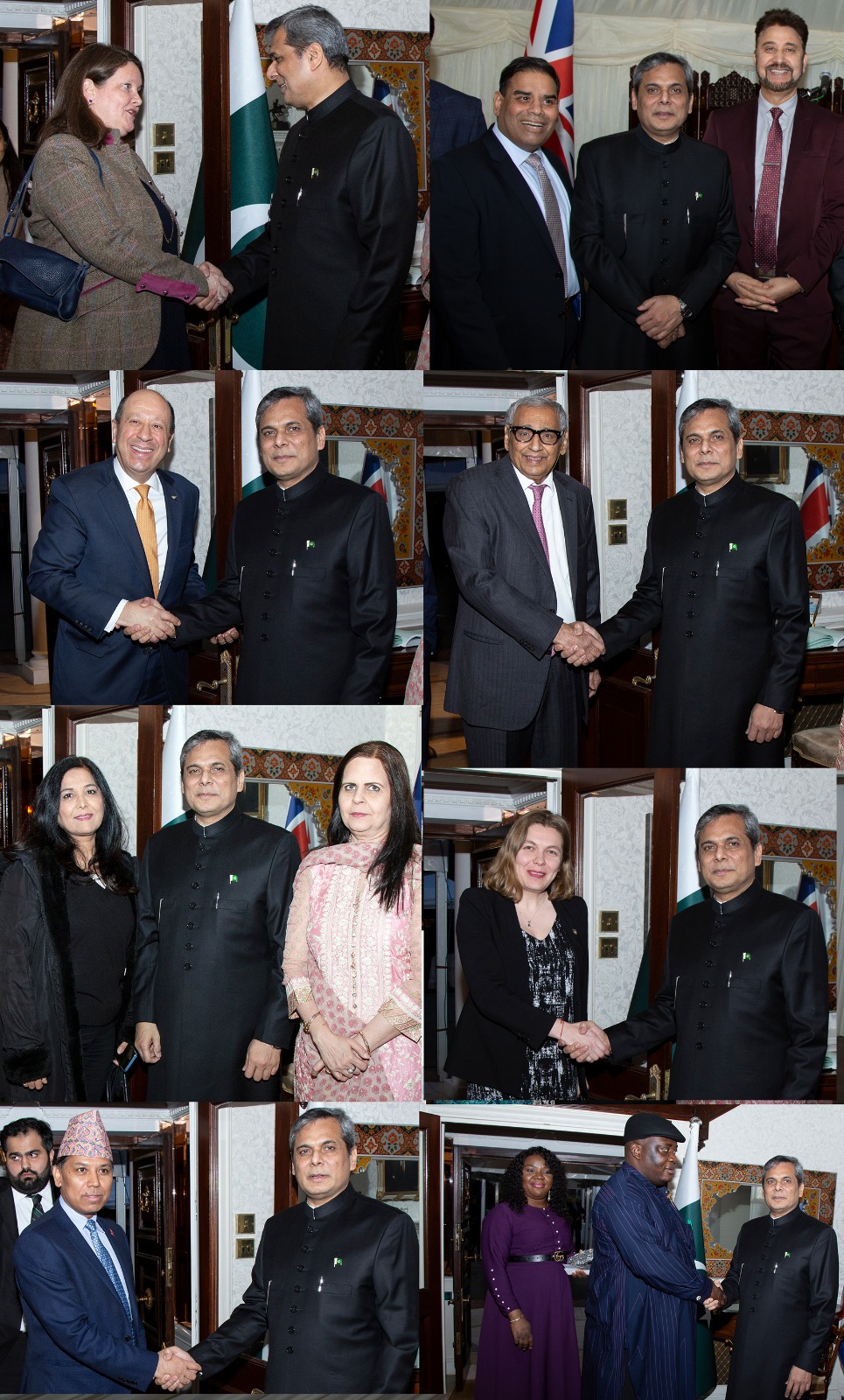 Mentioning the educational ties, Ms Craig said that over the last five years more than 33,000 Pakistanis have studied in the UK. At the end of last year, the two countries jointly launched Education Gateway, an initiative that focuses on building partnerships to develop research and how to tackle significant challenges which face both the countries, she added.
Ms Craig also said that the UK looks forward to welcoming Pakistan Cricket Team to the World Cup being held in the UK this year.
She, on behalf of the UK Government and the people, conveyed best wishes to all Pakistanis on the National Day.
The guests were served with traditional Pakistani cuisine.
The Pakistan Day Reception is the biggest national event of the calendar of the High Commission.