UK
National Day Reception held at the Pakistan House London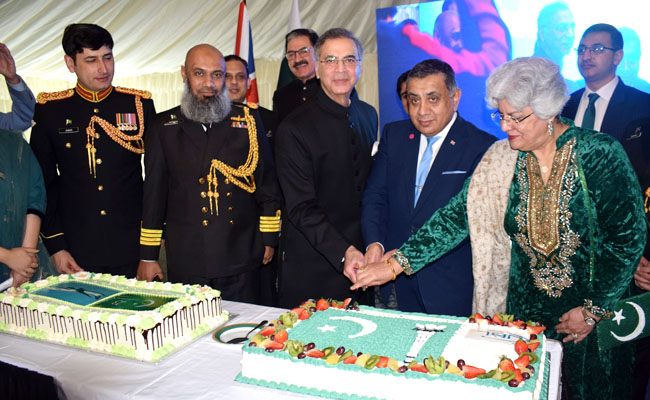 London: High Commissioner Moazzam Ahmad Khan hosted a National Day Reception at his official residence, the Pakistan House, last evening.
The Right Honourable Lord Tariq Ahmad of Wimbledon, Minister for the Middle East, North Africa, South Asia & the UN represented the UK Government as the Chief Guest at the ceremony. The Right Honourable Angela Rayner MP, Deputy Leader of Labour Party and Shadow First Secretary of State; British Parliamentarians; Diplomats; Senior Civil and Military Representatives; Mayors; Councillors; eminent members of the Pakistani community; and British friends of Pakistan were among the 400 guests at the ceremony.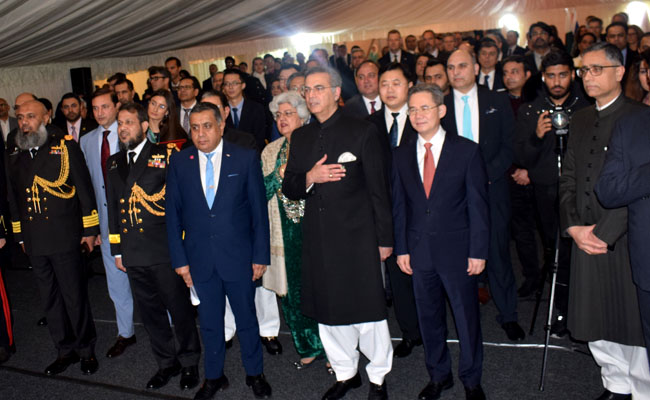 In his address on the occasion, the High Commissioner shed light on the significance of the Pakistan Resolution for the Muslims of the sub-continent in achieving political awakening and self-determination. He paid glowing tribute to the visionary leadership of Quaid-i-Azam Mohammad Ali Jinnah for creating Pakistan.
Speaking about the challenges faced by Pakistan, the High Commissioner said that Covid-19 Pandemic, climate change induced flooding and ongoing conflict in Europe had taken a heavy toll on Pakistan's economy. But he reassured the audience that as always, the Pakistani nation was determined to overcome these challenges. He added that despite the ups and downs and the many hardships, most of which were not of its own making, Pakistan remained a key emerging power and a core pillar of regional and global stability and security.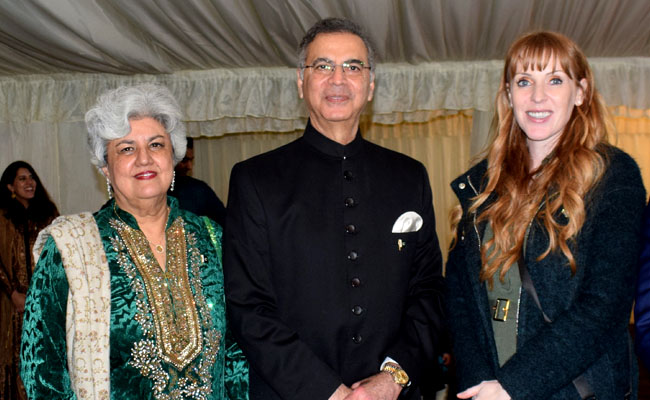 On this occasion, the High Commissioner paid tributes to the tremendous sacrifices being rendered by the people of the Indian Illegally Occupied Jammu and Kashmir. He urged the international community to shun discriminatory approach towards Kashmiri people and protect their human rights.
Appreciating the constructive role of British Pakistanis, the High Commissioner said that they were enriching life in the UK and were making important contributions to Pakistan's progress and development. He also lauded their role in strengthening ties between Pakistan and the UK.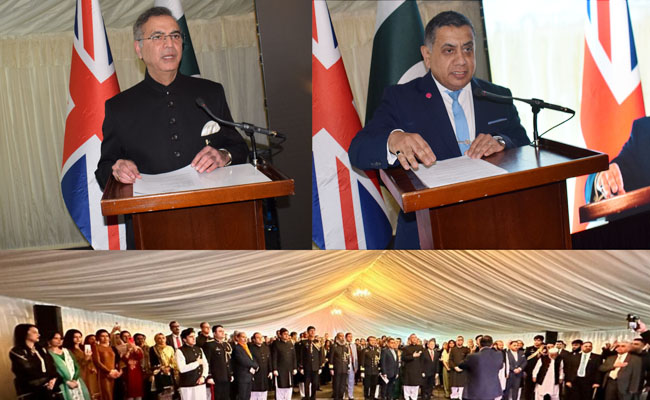 Speaking about bilateral ties, the High Commissioner said Pakistan-UK relations had been strategic, not just now, but for 75 years.   In a world of flux and uncertainty, there were few such relationships that stood out for their consistency, for the depth and breadth of people-to-people linkages and for mutual support and cooperation, added the High Commissioner.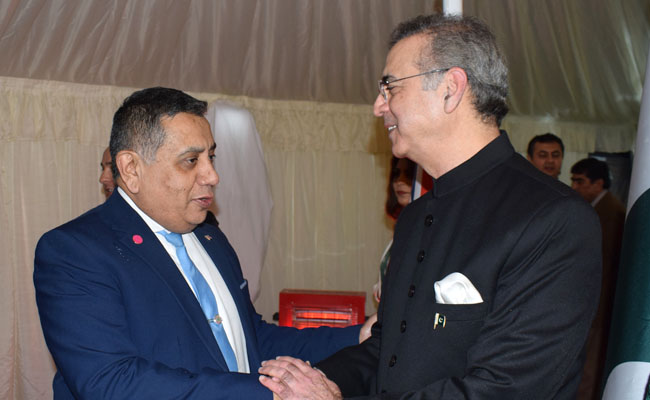 In his remarks, Lord Ahmad conveyed best wishes to the people of Pakistan on behalf of the British Government. He said it was 23rd of March when the vision of Pakistan turned into a reality. He lauded Quaid-i-Azam's vision of one nation, one Pakistan with equal opportunities for all. Lord Ahmad also commended the spirit of ordinary Pakistanis who came together during the devastating floods of last year to support those most in need. Appreciating the positive influence of British Pakistanis, he said the diaspora made Pakistan-UK relations so special and National day was to celebrate those bilateral ties.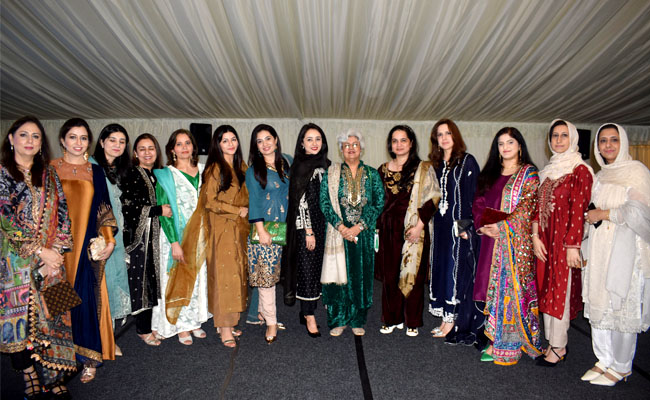 The event was co-sponsored by United Bank Limited and the Rangoonwala Foundation.