UK
Pakistan High Commission, London, Celebrates 77th Independence Day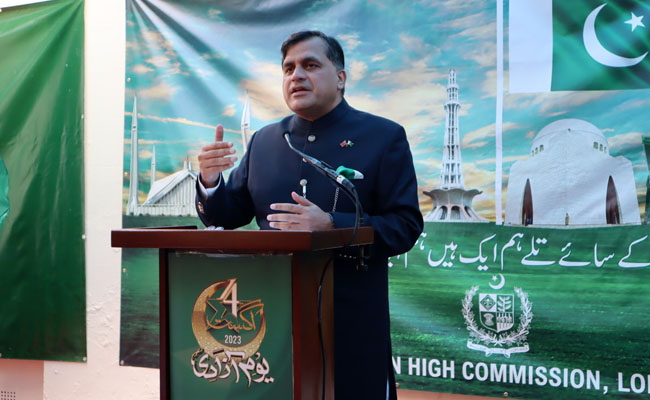 Our diaspora strengthens ties between Pakistan and the UK: Dr. Mohammad Faisal
London: The Pakistan High Commission in London marked Pakistan's 77th Independence Day with a dignified flag hoisting ceremony today.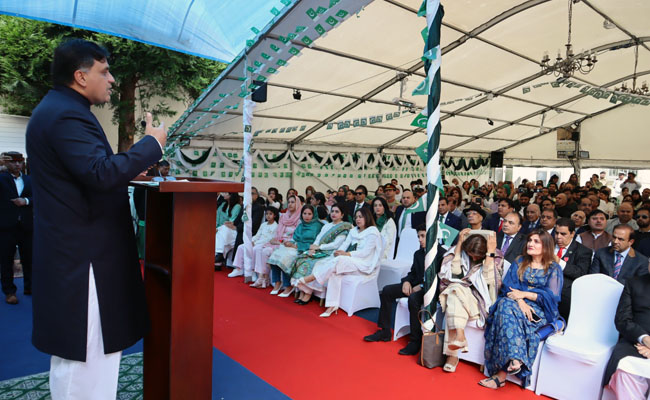 The High Commissioner, Dr. Mohammad Faisal raised the national flag. The ceremony was attended by the diaspora community and British friends of Pakistan, showcasing unity and friendship, transcending boundaries.
In his address, the High Commissioner extended heartfelt felicitations to Pakistanis on this auspicious occasion, paying homage to Quaid-i-Azam Muhammad Ali Jinnah and Pakistan Movement heroes, who created an independent homeland for Muslims of the subcontinent.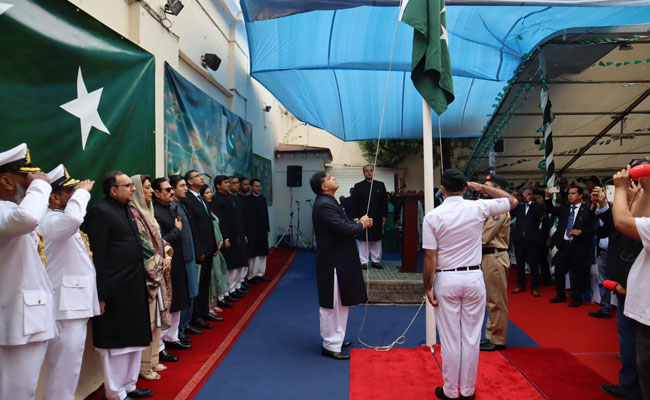 Highlighting Pakistan's journey, the High Commissioner praised its resilience against all  challenges. He highlighted Pakistan's abundant human and natural resources, with a youthful demographic dividend constituting 60 percent of the population, a driving force for economic growth.  Dr. Faisal noted the ongoing economic reforms, fostering a business and investment-friendly environment.
Regarding Pakistan-UK relations, the High Commissioner highlighted the historic warmth of bilateral ties, a legacy that bound the two nations. He applauded the burgeoning trade & economic ties, and cooperation in addressing climate challenges, as manifestations of this enduring relationship.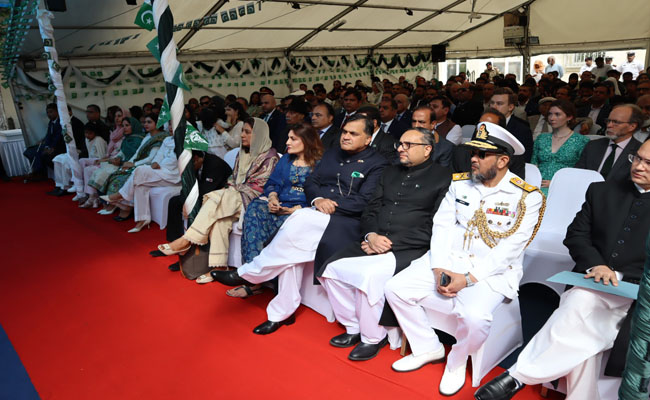 The High Commissioner conveyed heartfelt appreciation to the Pakistani diaspora, recognizing their role as the architects of strengthened ties between Pakistan and the UK, fostering cooperation and understanding.
Dr. Faisal paid tribute to the unwavering spirit of the Kashmiri populace living under Indian occupation. Pakistan's steadfast moral, diplomatic, and political support for the legitimate self-determination struggle was reaffirmed. The Indian atrocities in IIOJK were highlighted and the international community was urged to put an end their human rights violations.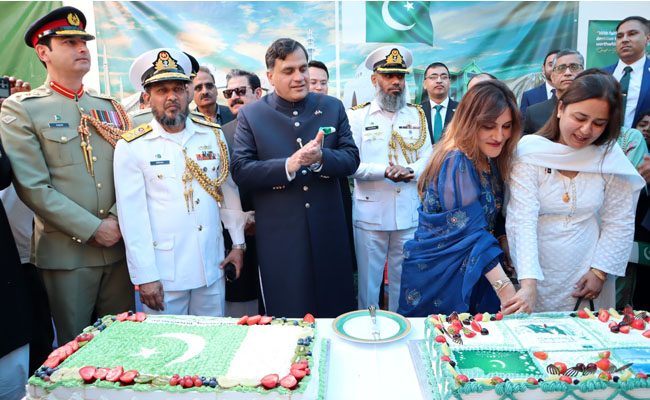 Parallel celebrations took place at Pakistan Consulates in Birmingham, Manchester, Bradford, and Glasgow, unifying the Pakistani community from across the UK.