UK
Council's new Cabinet line-up confirmed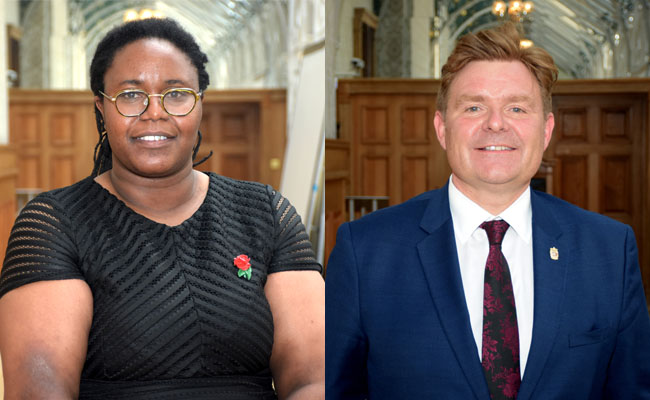 Birmingham City Council's new Cabinet has been announced.
At the annual meeting of the council in the Council Chamber today (23 May), Cllr John Cotton was confirmed as the new Leader of the city council, while Cllr Sharon Thompson was confirmed as Deputy Leader.
Cllr Cotton also announced the rest of his Cabinet, which sees Cllrs Saima Suleman and Nicky Brennan join existing Cabinet Members Brigid Jones, Karen McCarthy, Jayne Francis, Majid Mahmood, Liz Clements and Mariam Khan.
Cllr Cotton said: "I'm proud to be working with a talented team that has the vision, ability and experience to really take the city forward. The cabinet is 80 per cent female and also reflects the amazing diversity of our great city. We're ready to work with and for every single community to deliver the service improvements our citizens deserve."
Full list of the Cabinet:
Cllr John Cotton – Leader
Cllr Sharon Thompson – Deputy Leader
Cllr Brigid Jones – Finance
Cllr Jayne Francis – Housing & Homelessness
Cllr Majid Mahmood – Environment
Cllr Liz Clements – Transport
Cllr Karen McCarthy – Children, Young People & Families
Cllr Mariam Khan – Health & Social Care
Cllr Saima Suleman – Digital, Culture, Heritage & Tourism
Cllr Nicky Brennan – Social Justice, Community Safety & Equalities