World News
Radio journalist Dindo Generoso shot and killed in the Philippines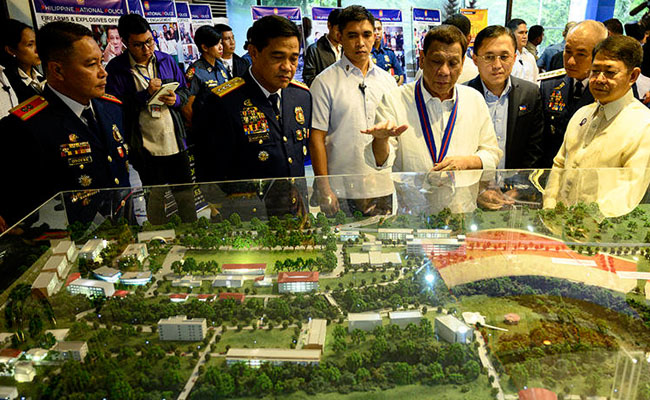 Bangkok, November 11, 2019–The Committee to Protect Journalists today condemned the killing of radio reporter Dindo Generoso in the central Philippines, and called on Philippine authorities to identify the motive behind the killing and bring all of the perpetrators swiftly to justice.
Dindo Generoso, a news anchor at dyEM 96.7 FM Bai Radio, was shot at 7:00 a.m. on November 7 by two motorcycle-riding assailants in the city of Dumaguete on the archipelagic nation's central Negros Island while driving his car to host his regular morning radio program, news reports said.
Generoso sustained eight gunshot wounds to his head and body, and was declared dead on arrival at the Sillman University Medical Center, the Philippine Star reported. Police found seven expended shells from a .45 caliber handgun at the crime scene, Rappler reported.
Authorities announced murder charges against four people, including a current and a former police officer, according to CNN Philippines.
"The fact that authorities have accused two people involved in local law enforcement of murder shows the depth of the Philippines' impunity crisis and journalists' vulnerability to violent attack. Who can the media trust?" said Shawn Crispin, CPJ's senior Southeast Asia representative. "We call on Philippine authorities to give top priority to achieving justice for slain journalist Dindo Generoso."
On November 8, police filed murder charges against retired police officer Glenn Corsame and alleged driver Teddy Salaw for their alleged roles in the attack, according to CNN Philippines, which quoted Negros Oriental police chief Julian Entoma. The report said the two men were arrested the night of November 7.
Police also filed murder charges against Roger Rubio, a police officer, and Tomasino Aledro, a businessman, both of whom are still at large, the CNN Philippines report said.
Entoma said he dispatched a crack team to hunt and arrest Rubio, the alleged gunman in the crime, according to local reports. The suspects were identified by police through CCTV footage of the crime scene, other local reports said.
Entoma said police had not yet determined the motive for the killing, the Philippine Star reported.
Central Visayas police chief Brigadier General Valeriano de Leon told Rappler that police investigators were pursuing leads related to Generoso's broadcast journalism and a family land dispute.
CPJ's request for comment to the Presidential Task Force on Media Security did not receive an immediate reply.
The Philippines ranked fifth on CPJ's most recent Impunity Index, a ranking of countries worldwide where journalists are slain and their killers go free.