UK
Birmingham mural to be unveiled during South Asian Heritage Month to celebrate 45 years of Saathi House community hub in Aston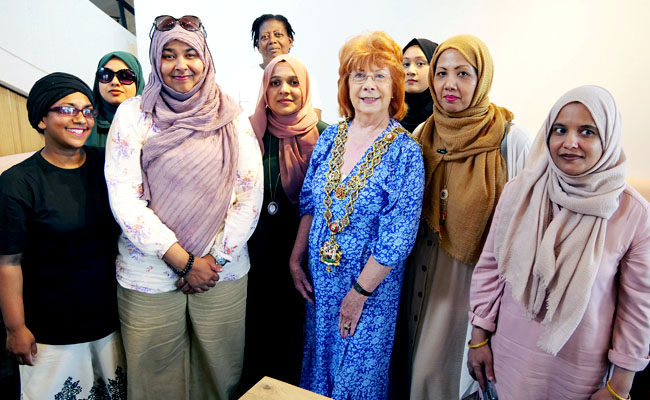 Birmingham: Community centre Saathi House in Aston is set to unveil a large mural this week to celebrate its 45th anniversary, coinciding with South Asian Heritage Month.
The anchor organisation, which has served the Birmingham community for over four decades, has enlisted international artist Katie O to create the stunning artwork, which measures over 31ft (9.6m) and celebrates the local community.
The mural will be unveiled on Thursday 4th August 2022, with celebrations taking place on-site at Saathi House and outside Aston Hall, located a short walk from the building.
With a rich history of working to empower local residents from often marginalised and disadvantaged ethnic minority backgrounds, Saathi House's celebratory milestone is fittingly taking place during the Birmingham 2022 Commonwealth Games and South Asian Heritage Month.
During the last forty years, Saathi House has worked to train and upskill young people, men and women from migrant communities; with a strong focus on women from Asian, African and Afro-Caribbean backgrounds.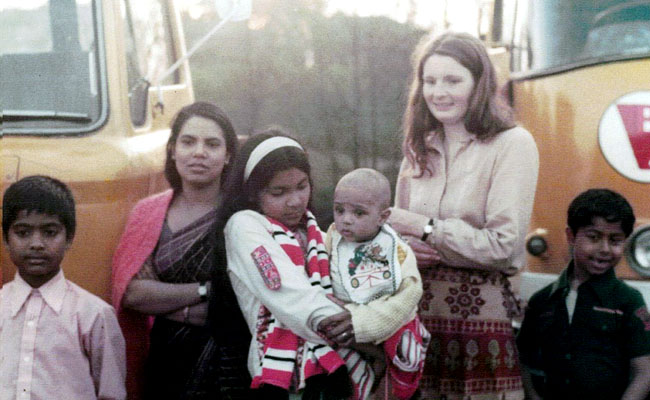 Since opening in 1977, numerous residents and local users of Saathi House have gone on to become CEOs and directors of large organisations, barristers, community leaders, social activists and even set up their own youth centres.
Among them Ammo Talwar MBE, who attended Saathi House as a child and has since set up leading Music and Arts agency Punch Records; and is also the chair of the UK Music's Diversity Taskforce.
"Saathi House was a second home, growing up in Aston during the 1980s. My first home was obviously my actual home; our second home was a tie between Saathi House and Aston Park," he said.
"At Saathi House there were planned activities and a sense of purpose and companionship. Staff from Saathi House took us on our first trips to the city centre, the Ackers Trust, the cinema and the ice rink. I have a powerful memory of standing in a field at the Ackers and thinking it was the rural countryside. Obviously I know now I was in the middle of Small Heath, but as inner city kids, we had never experienced places like that. Had it not been for Saathi House, we never would.
"Those opportunities had a profound effect on me, shaped who I am today and ignited my passion to make positive changes in the city I love. Saathi House had a huge impact on me, both personally and professionally."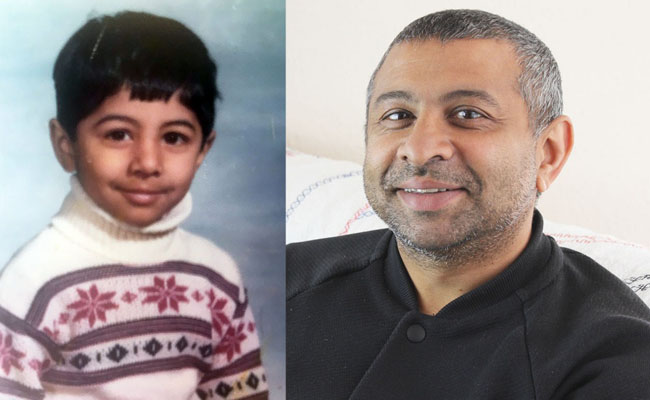 Rahima Ahammed is also a former attendee at the centre. Although born in Birmingham, she was taken to live in Bangladesh as a young child and returned unable to speak English.
"I started to attend Saathi House towards the end of 1982. During that period, Farida Begh, Liz Anderton and Tahmina Islam were working there; for me Saathi House was my sanctuary.
"I clearly remember attending the girls club every Tuesday between 4pm-6pm. Although the sessions finished at 6pm, we always took our time tidying up so that we could stay for an extra bit of time."
Rahima is now a social and political activist who campaigns for better representation and inclusivity in Birmingham and Cambridge.
"Saathi House shaped our roots. The staff at Saathi House worked extremely hard on us; we were constantly introduced to new ideas and experiences. The way I would describe it was like having our brains stretched, we were empowered to the extent that we actually felt and believed the world was our oyster."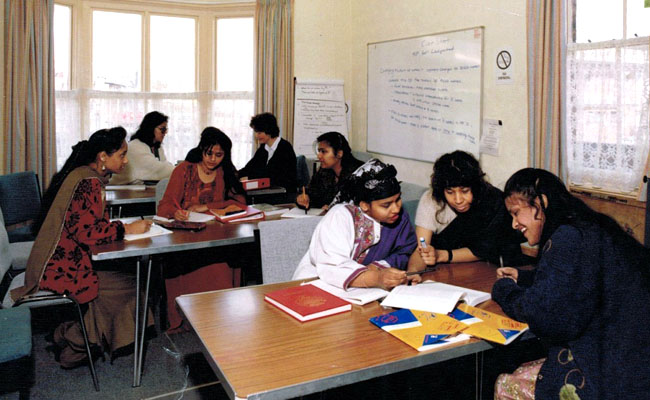 Rag Chand considers himself lucky to have been able to go on summer camps with Saathi House in the 1980s, without which he wouldn't have come out of his shell and eventually embrace a career as a barrister.
"My aspirations while growing up were principally to stay out of prison and not get into too much trouble and to get a job. I didn't face any racism neither did I get embroiled in ethnic divides living in Aston. My friends were mainly Pakistanis and Bangladeshis. There were few Indian families in Aston, we all got on in the area and looked out for each other.
"The single most important person in my life who changed my life was Saathi House staff member Liz Anderton. Liz was a pioneer and changed many young people's lives in Aston.
"I got involved in Saathi House from its inception, or at least from its very early days. An incident is clearly etched in my mind. Saathi House had organised a camping trip and I was desperate to go, but my dad was a very strictly individual and not the easiest person to convince, so I requested Liz talk to him. I remember Liz coming to our house; I was sitting and listening from the top of the stairs while Liz was persuading my mum and dad to allow me to go on the camping trip. My mum instantly agreed but my dad needed some convincing. He eventually agreed.
"That one camping trip liberated me. It also allowed my dad to give us a bit more freedom. I was in my teens but that experience planted a seed in me which ultimately helped me at later stages."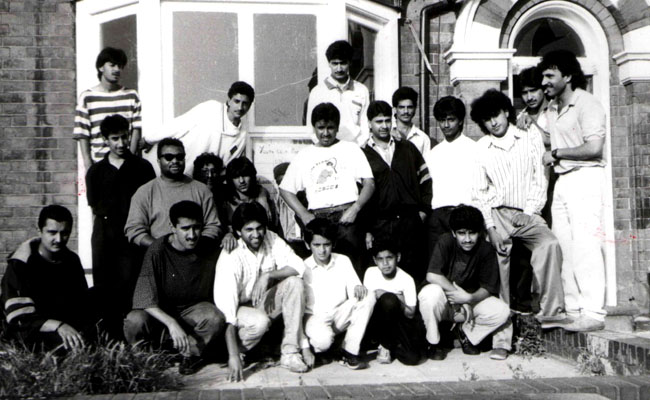 Formerly known as the St. James Language Centre, Saathi House has evolved since the 1970s to meet the needs of the local community, as its demographics have also evolved over the decades. Located in north Birmingham, the charity transitioned over the 1980s and 1990s to become Saathi House, with "Saathi" meaning 'friend' or 'companion' in several South Asian languages.
Today, it by and large serves women from the Bangladeshi, Indian and Pakistani diaspora who reside in Aston, Witton, Newtown, Lozells, Handsworth and surrounding neighbourhoods.
In 2019, a partnership with national charity Migrant Voice brought an influx of newer migrants through the doors at Saathi House, providing media skills and campaign training to individuals hailing from across Africa, the Caribbean, East Asia, Eastern Europe, the Middle East and the Americas.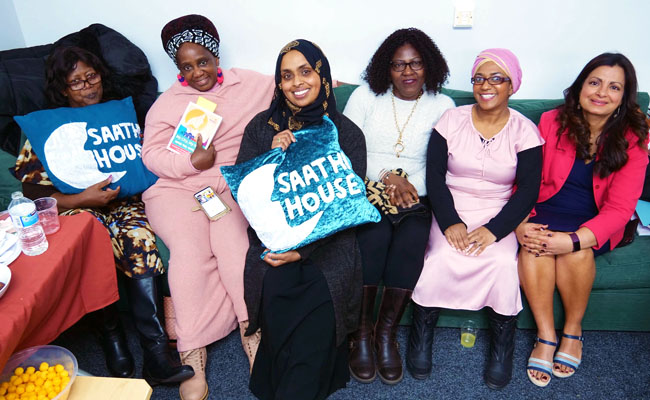 During the Covid pandemic, the building had to remain closed physically but utilised its resources to help create health awareness videos in over 10 different languages, in conjunction with Citizens UK and a Birmingham City Council public health campaign.
Mashkura Begum used the centre as a child and has been a regular volunteer at Saathi House for many years. Over the last decade, she has helped get the centre back on its feet, reviving it for a new generation. She was last year elected the establishment's Chair of Trustees.
"Over these four decades, Saathi House has shown what can be achieved by a small community organisation willing to act as a local anchor and with the community, for the community.
"Forty five years on, we're still 'still here'. Much has changed around us but many of the issues that we were founded to address continue to affect impoverished lives across Aston and neighbouring areas; an important reminder of why it's crucial we do what we do."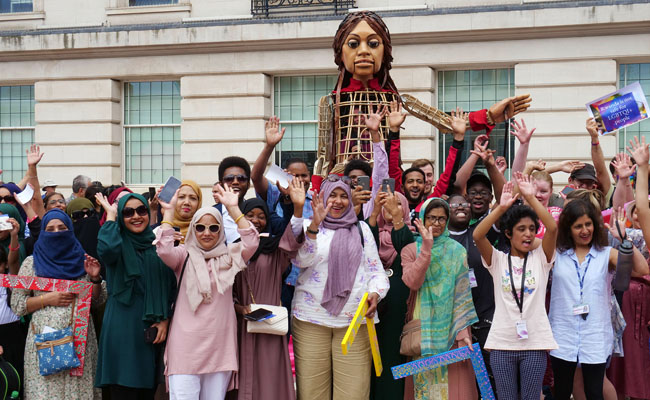 As Commonwealth Games fever took hold around the West Midlands, Saathi House became a partner of Birmingham 2022's 'United By' initiative, supporting community projects which bring people together from across different communities. The centre's women's cycling project and sewing group have been highlighted and supported by Games organisers, who also invited Saathi House members to the opening ceremony dress rehearsal.
As plans continue to develop and evolve Saathi House and its role in the community for the years ahead, you are invited to join us for our spectacular mural unveiling – a new permanent visual attraction in Aston – and celebrations at our Family Fun Day, all taking place this Thursday.