UK
The west end bhangra musical UK tour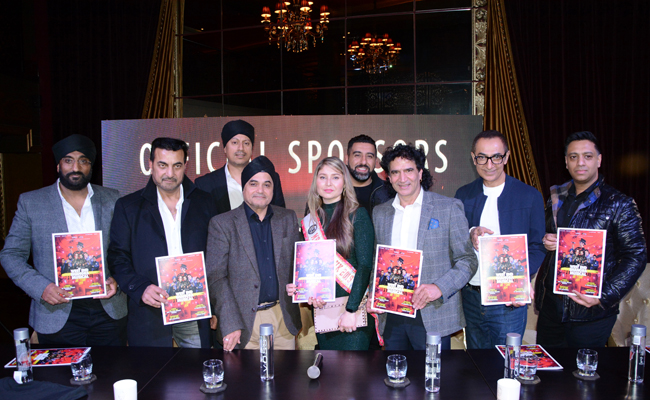 THE MUSICAL, EVOLUTION OF BHANGRA, WITH A LIVE CONCERT EXPERIENCE LIKE YOU HAVE NEVER SEEN BEFORE
VARANASI Birmingham hosted The West End Bhangra Musical UK Tour press conference for media and sponsors on Thursday 2nd May 2019.
Dips Bhamrah from BBC Asian Network began the evening by talking about the visions and desire for The West End Bhangra Musical nationwide tour a never seen before musical event for Bhangra music.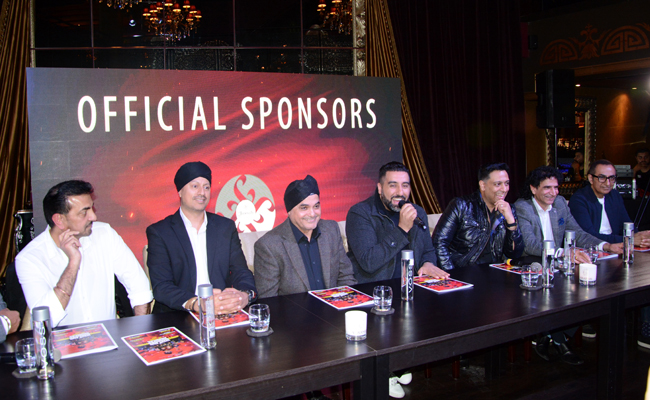 The press panel consisted of artists performing on tour and the main organisers who went on to answer all press and sponsors questions.  Overall the response on the evening was phenomenal from all as media felt there is a need for events in the UK such as The West End Bhangra Musical UK Tour especially with the calibre of talent on the tour.
Based in theatres around the UK, The West End Bhangra Musical will combine live music, stage production and an experience that raises the level of Bhangra music events.
Not only will it showcase 4 of the Premier UK Bhangra artists of all time – Heera, DCS, Apna Sangeet & Pardesi all accompanied by The Legends Band. The same stage will also be shared by new talent from different communities and musical genres to create a diverse musical to show that music truly is a universal language.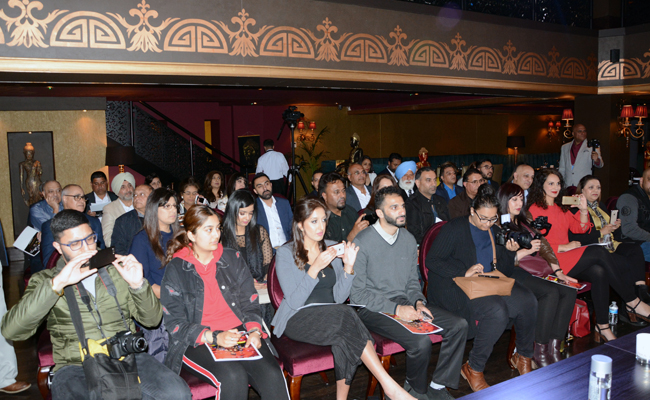 The West End Bhangra Musical is a project which has been conceived by 4 individuals who collectively have had many successes on the music scene. From local and international live Bhangra music performances, social media content production, event & film promotions, music education coupled with their decades of passion for Bhangra music, this has bought them together for this unique musical project.
TEJINDER SINGH CEO of Punjab2000 commented '' "The West End Bhangra Musical In a theatre setting is the logical step to take Bhangra to a new theatre going audience rather than Banqueting Halls & Club Venues."
KAM CHERA successful promoter from the North East UK ''The West End Bhangra Musical is the next stage in raising the live music experience for audiences to enjoy''
HARRY MATHARU founder of The Legends Band '' "I want to create such a phenomenal 'EXPERIENCE' never seen before by the audiences in relation to a Bhangra Concert. There will not be a single minute where the audiences will not think "WOW!" as the team & I have more ideas up our sleeves to make these concerts even more special"
DIPPS BHAMRAH International DJ, music producer, TV & Radio host '' "The West End Bhangra Musical will feature customised lighting shows, big screen production content, dancers ranging from traditional Bhangra to mainstream Urban and all in the effort to keep the audiences on the edge of their seats and wondering "what's going to happen next'!
Show dates:
London – Saturday 18th May New Victoria Theatre, Woking
Bradford -Sunday 19h May St George's Hall
Birmingham – Saturday 1st June the Alexandra Theatre
Newcastle – Sunday 30th June Theatre Royal
TICKETS ARE AVAILABLE AT ALL VENUE BOX OFFICES