World News
Wani thanks president Erdogan for raising Kashmir issue at UNGA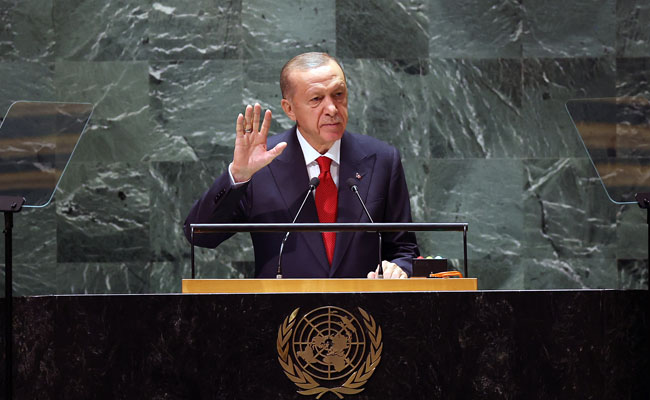 I  Senior APHC leader and Chairman Kashmir Institute of International Relations (KIIR) Mr. Altaf Hussain Wani has expressed his gratitude to Turkish president Recep Tayyib Erdogan for his continued support to Kashmiris' legitimate cause and raising the issue vociferously during his speech to the UN general Assembly.
Terming it as a welcome development, the KIIR chief said, "We deeply appreciate the role of our brotherly country that besides lending all out support to our struggle have significantly contributed in raising global awareness about the peaceful settlement of the long running Kashmir conflict".
Lauding president Erdogan's wisdom and broader understanding of the challenges being faced by the world today, Wani said that it was high time that the world leaders should reciprocate president Erdogan's call for ending conflicts to ensure durable peace in the world.
Referring to the unresolved Kashmir dispute and precarious situation in the Indian held territory of Jammu and Kashmir, the KIIR chief said that it was high time that the UN should play its role to resolve the dispute peacefully and consider establishment of Commission of Inquiry as recommended by the OHCHR report to hold an independent investigation into human rights violations in the restive region.
Urging the global community to play its due role in holding India accountable for its crimes committed by its troops in the IoK, Wani said, "Appeasement or inaction on the part of the world community would only embolden the abuser".