UK
Regional winter plan pledges to protect rough sleepers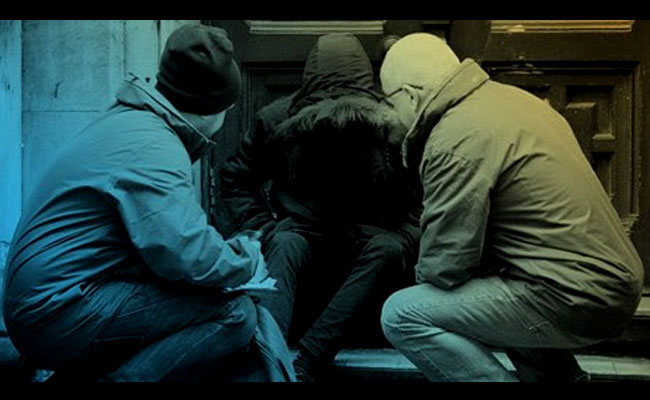 Midlands: Local authorities from across the West Midlands have joined to help rough sleepers as they battle the harsh winter weather and ongoing challenges caused by the pandemic.
The West Midlands Combined Authority (WMCA), the Homelessness Taskforce, and partners from the public, private and voluntary sectors, have set out a joint winter plan with the aim of protecting people sleeping rough across the region.
As part of the plan, the partners will work together to identify local solutions to ensure that individuals are helped to move away from sleeping on the streets for good.
Andy Street, Mayor of the West Midlands, said "During the Covid-19 pandemic, we have consistently looked to reduce the number of people sleeping rough and ensure everyone in the West Midlands has a safe, secure, and warm place to stay.
"However, we know it is important to ramp up our efforts in winter as there are increased risks associated with sleeping rough during the colder months.
"Tireless efforts by our region's local authorities and partners in the private, public, and voluntary sectors mean we can continue to address the pressing issue of homelessness and help those people who need it the most."
Throughout this winter councils have pledged that no one needs to sleep rough in severe weather conditions as additional accommodation will be open and every effort will be made to provide individuals with appropriate services to meet their needs and support them to move away from sleeping on the streets.
This commitment covers everyone, including pet owners, couples, those who have no recourse to public funds, people who may have previously been banned from support services, those with no local connection, and people with complex needs.
Councillor Sharon Thompson, cabinet member for vulnerable children and families at Birmingham City Council and chair of the WMCA Homelessness Taskforce Members Advisory Group, said "Winter is always a difficult time for rough sleepers, particularly because Covid is still in circulation.
"Birmingham's Street Intervention Team offers a unique multi-agency approach to addressing the issue of rough sleeping and begging and the council continues to work closely with other agencies to help protect those most in need.
"I would always urge anyone who sees people sleeping rough to immediately contact StreetLink which is an organisation that specialises in supporting rough sleepers into safe accommodation."
Councillor Bhupinder Gakhal, City of Wolverhampton Council cabinet member for city assets and housing, said: "Nobody in Wolverhampton has to sleep outside or go hungry as has been demonstrated by our positive work throughout the Covid-19 pandemic, where we have seen the number of rough sleepers brought down to single figures.
"Many of those who are rough sleeping do have complex needs. Our Public Health and Housing teams' partnership approach with homelessness organisations across the city is tackling the issue, supporting people into accommodation and giving them access to the services and support they need. We also work closely with the West Midlands Combined Authority and our neighbouring authorities to tackle rough sleeping as part of a coordinated regional response.
"Our work does not stop here, and we would encourage local people to continue to support us and donate to the Alternative Giving Campaign via www.wolverhamptonchange.co.uk to support our homeless charity partners and the sterling work they are doing."
Councillor David Welsh, cabinet member for housing and homelessness at Coventry City Council, said: "Engaging with rough sleepers is absolutely vital for us.  That's why if someone has got no home or friends or family to stay with, and has no option but to rough sleep, the outreach team will look to link with and support them at the earliest opportunity.
"We've also increased our accommodation options over the past 18 months which means that we can effectively help tackle the root causes of street homelessness whether it's drug dependency, mental health or other issues personal to the individual. Providing a home with the necessary support services on hand.
"Our outreach team is up from three people to nine people and the team is continuing to grow through additional funding and the creation of specialist roles to actively identify and support people who are street homeless and to help rough sleepers to stay in the accommodation that is available.
"The team is multi-functional, including specialist roles and projects that tackle the local issues we see in Coventry including; a complex women's navigator, a navigator working with Non-UK residents who have no recourse to public funds; a drug and alcohol treatment specialist; and a mental health community worker. Our approach to partnership working with other agencies is crucial to this work.
"As the Omicron virus continues to spread our team and partners are also actively encouraging and ensuring all homeless people have access to vaccinations alongside supporting with accommodation."
Councillor Laura Taylor-Childs, Dudley Council's cabinet member for housing and community services, said:
"We fully support the region's winter plan and will continue to do all we can to support anyone at risk of becoming homeless or those who have nowhere to stay in our borough. We have a homeless prevention team, which is dedicated to tackling issues around homelessness and to preventing people choosing or needing to sleeping rough.
"Like other authorities in the region, we too encourage people to donate online to support those at risk, through our change into action page. Every penny donated goes towards helping someone less fortunate."
Cllr Zahoor Ahmed, Sandwell Council's cabinet member for housing, said: "Sandwell Council has continued to support all rough sleepers to access accommodation, health and other support services throughout the last 12 months.
"We have put in place a number of new measures to support homeless people during lockdown and would encourage anyone who is at risk of homelessness to contact us as soon as possible. The earlier a resident contacts us the more likely we can help them remain in their current home and avoid the need for emergency accommodation.
"We do not want anyone to return to sleeping rough and have been supporting rough sleepers throughout all of 2021. We have housed 58 rough sleepers into longer term accommodation as part of what originated as the Housing First programme, and we are currently supporting an additional 36 people through interim accommodation and outreach.
"During 2021, we have helped 4,315 people presenting as homeless or at risk of homelessness, giving advice and support – including  providing emergency accommodation to all rough sleepers reported to us. "
Councillor Alison Rolf, Solihull Council cabinet member for stronger and safer communities, said: "In Solihull there are usually between two and six people who regularly sleep rough and our outreach team works hard to reduce this by checking the streets and supporting people to make the move off the streets and into accommodation.
"We've also prevented 242 households from becoming homeless this year and helped 731 people into long term housing.
"Our message is – nobody needs to sleep rough. People can help us by reporting anyone they think is sleeping rough via StreetLink, the national reporting system. You can also help provide additional support by donating to Change into Action Solihull."
Councillor Adrian Andrew, deputy leader, Walsall Council said, "In Walsall our homelessness teams work hard utilising a multi-agency, personalised approach to support rough sleepers throughout the year, especially during the cold winter months. I'm proud to say that our flagship 'Housing First' and 'Rough Sleeper Initiative' programmes, where officers are out on the streets of Walsall every day offering support,  mean that there are very low number of rough sleepers in the borough, with 102 rough sleepers successfully placed in tenancies since the start of the initiative."
"Walsall Council's housing and welfare team has made real progress with offering vaccinations to homeless people during the current pandemic, setting up bespoke clinics and daily outreach work resulting in 86% of those offered the vaccines being receptive and the majority have received their second jabs. The team continues to offer support and encouragement to take up the booster jab offer and remains committed to working with the 14% who were initially unreceptive."
"This is all part of wider work undertaken by the Council and its partners supporting rough sleepers into housing and we welcome a continued coordinated approach with the WMCA and our neighbouring authorities to tackle homelessness on a regional level."
West Midlands residents are being urged this winter to let local authorities know about anybody who they think may be rough sleeping. For more information or to contact StreetLink, visit https://www.streetlink.org.uk/ or call 0300 500 0914