UK
India's state terrorism exposed on the world stage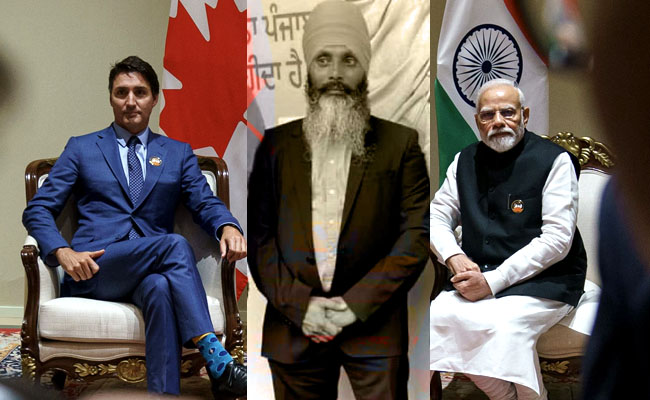 Self-Determination must underpin conflict resolution in the Sikh homeland
In response to the fast-moving diplomatic events around the killing of a leading Khalistani activist in Canada by Indian agents, the World Sikh Parliament has called this a watershed moment which needs an effective response from the international community. Canada's expulsion of an Indian 'diplomat' is a start, but much more needs to follow.
Lauding the steps taken by the Canadian government, Sikhs across the world believe Indian state terrorism has once again been exposed and Hindutva extremists must now be held to account for blatant, massive, and systematic breaches of international law, which are now challenging even the sovereignty of other states, not just the national rights of the Sikhs, Kashmiris and others.
More importantly, it is time to junk India's relentlessly spread fake narratives about those nations and to implement their right of self-determination, so that enduring security and prosperity can be peaceably achieved in Indian-controlled Punjab, Kashmir, as well as other regions where freedom loving nations have been suppressed by India's ever growing military machine. It should be noted that India has officially rejected the application of the right of self-determination to such nations under the 1966 International Covenants on Human Rights – and the UN's rights monitoring body has repeatedly asked it to withdraw that untenable 'reservation', as it is simply incompatible with international law.
Hardeep Singh Nijjar was a leading proponent of an ongoing peaceful, democratic Referendum on Punjab's independence. The Referendum process has received a massive response in the Sikh diaspora, but has been criminalised by the Indian government. He was targeted because the Referendum has demonstrated the huge grassroots support for the independence of the Sikh homeland. The truth of the matter is that the Indian establishment has lost the argument and, as before, resorted to criminal violence to silence dissent.
In 1986, the Sikh nation resolved to liberate Khalistan from the increasingly fascist state that has committed genocide against it since 1984. The time is right to secure freedom and justice for nations under brutal Indian colonial rule. The prize of peace in South Asia needs to be understood by world powers, before Hindutva aggression engulfs the entire region in catastrophic further conflicts.
Leadership and wisdom from global decision makers is essential at this time. The World cannot afford to appease lawless autocrats like Modi. All his posturing at the recent G20 summit was just that; the reality is he represents an ugly, criminal, extremist movement that is openly challenging internationally accepted norms – both in its domestic and international conduct. Modi was effectively banned from entering the UK and the USA for a ten-year period due to his role during the mass killings of Muslims in Gujarat in 2002.
It is incumbent that figures such as President Biden and PM Sunak now follow Canada's lead and protect both their own citizens and international standards from this menace. Whilst both UK and US government spokespersons have today confirmed they are taking these developments seriously, we need action, not words.