UK
Birmingham City Council supports ASB Awareness Week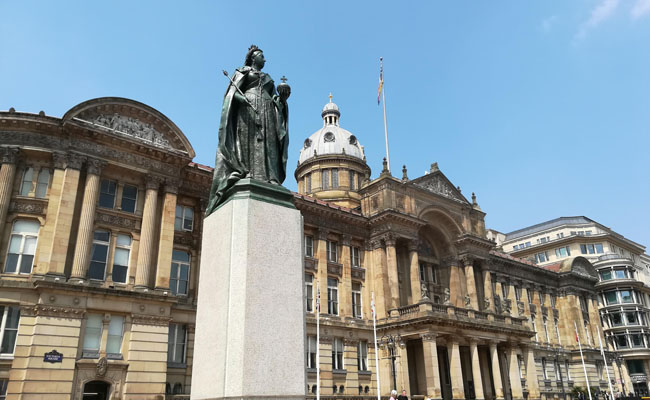 Birmingham City Council's Community Safety team has joined a national campaign to tackle anti-social behaviour (ASB) and help keep people in Birmingham safe.
ASB Awareness Week (3-9 July 2023) encourages communities to take a stand against anti-social behaviour and highlight what actions residents can take, with a range of public events educating people about how respond to and help prevent ASB in their neighbourhoods.
The city council's Community Safety Team, together with colleagues from the council's youth service, schools as well as members of Birmingham's Local Community Safety Partnership and city partners including West Midlands Transport.
A series of online webinars led by members of the Community Safety Team to explain their role in tackling ASB and subjects such as hate crime and the 'community trigger' ASB case review process. These are open to the public and details are posted on Twitter at @bhamcomsafety
Other activities aimed at raising awareness of how we are working with partners to tackle these issues includes visits to schools, pop-up information stalls at local libraries and a range of sessions across the city's youth service sites.
According to YouGov research commissioned by Resolve, the national community safety organisation which set up this campaign, nearly one in five people nationally have considered moving due to the impact of anti-social behaviour on them and their neighbourhood.
Cllr Nicky Brennan, Cabinet Member for Social Justice, Community Safety and Equalities, said: "Everyone should feel safe to enjoy their home, their neighbourhood, their city without fear of being abused, harassed or made to feel unsafe.
"Anti-social behaviour blights many of our communities, so ASB Awareness Week gives us as well as our city partners an opportunity to shine a light on these issues and what is and can be done to tackle them effectively.
"While some are so affected by anti-social behaviour that they consider moving away, this awareness week is also about urging residents not to suffer in silence: We – along with the police and other partners – are here to help, not just this week but every day."
Incidents can be reported to Community Safety team via the council's website or, if people feel they face immediate risk or are in danger they can contact West Midlands Police.
Alternatively contact Birmingham Community Safety Partnership on 0121 464 4700, option 5 or email cspenquiries@birminghamn.gov.uk