UK
Supergrass Evidence Will be Used in Murder Trial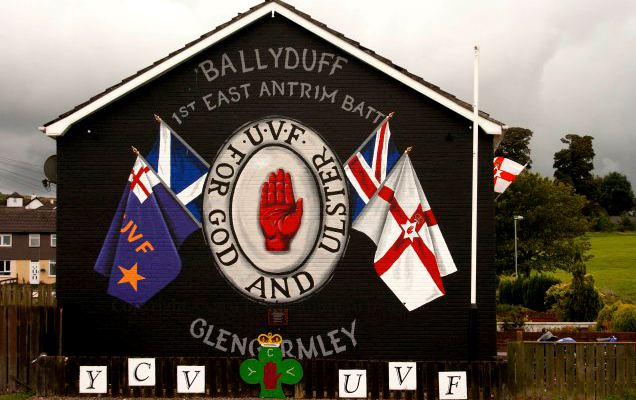 Former UVF commander Gary Haggarty, who has admitted 202 offences, including five murders, will be the star witness. The police bristle at the very mention of the word supergrass, because of its association with a series of high-profile trials in the 1980s. Hundreds of republicans and loyalists were convicted on the word of informers and suspects who agreed to give evidence in return for reduced sentences, new identities and lives outside Northern Ireland. Those deals were done at a political level, with the details kept secret.
Technically, those individuals were assisting offenders but they became known as "touts" and "supergrasses" in communities. The system collapsed in 1985 because of concerns about the credibility of the evidence provided by the supergrasses. Members of the judiciary complained that they were being used as political tools to implement government security policy. A change in law in 2005 implemented safeguards for trials of that kind.
Mr Smyth will be prosecuted for the two 1994 murders, one attempted murder, possession of a firearm and ammunition with intent to endanger life, and membership of the UVF.  Mr Smyth was previously charged with the murders and when he was brought to court in 2014, he denied all of the offences. The charges were withdrawn two years ago.
Director of Public Prosecutions, Barra McGrory QC, announced on Tuesday the decision to use Haggarty as what is known as an assisting offender. "I am satisfied that there is independent evidence which is capable of supporting his identification of the subject," he said. "This includes both eyewitness and forensic evidence. In these circumstances, I have concluded that there is a reasonable prospect of conviction and that the test for prosecution is met. I can confirm that we intend to use assisting offender Gary Haggarty as a witness in this prosecution."
In June, he pleaded guilty to a lengthy list of serious changes, including murders, attempted murders, kidnappings and false imprisonments. He was given five life sentences for the murders, but his agreement to act as an assisting offender will see those terms significantly reduced. All of the killings, and the majority of the other offences, took place while Haggarty was working as a police informer. Haggarty signed an agreement to become an assisting offender under the Serious Organised Crime and Police Act. He was interviewed by detectives more than 1,000 times and the information he gave them ran beyond 12,000 pages.
Read more: BBC News, http://bbc.in/2iiiETL